Huntsman launches HeiQ odour control solution
5th October 2012, Singapore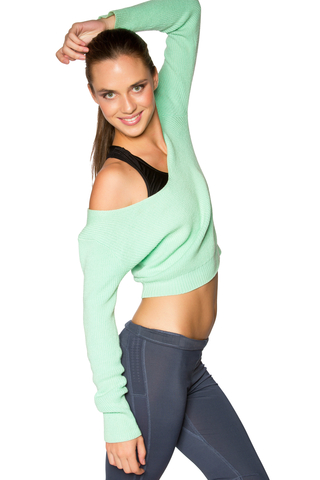 Huntsman Textile Effects and HeiQ have announced a strategic business alliance with the launch of PURE by HeiQ, an innovative, new-generation silver product that is said to set it apart from other odour control solutions.
"Based on a unique technology, PURE by HeiQ is a high performance silver antimicrobial which harnesses the power of silver to effectively achieve the highest odour reduction efficiency with minimal dosing. This superior technology is applicable at the finishing stage by padding (HeiQ PURE TF) on all fibres and fabric types, except wool," a Huntsman statement said today.
PURE by HeiQ is said to achieve the perfect balance of highest durability and most-effective performance while using the lowest amount of active components.
According to Huntsman, it provides the optimal price to performance ratio of any solution on the market. The technology is engineered with a silver micro composite which is said to deliver long-term protection and freshness to the fabric for more than 100 home launderings.
Huntsman says the antimicrobial textile effect makes it possible to keep garments odour-free by inhibiting the growth of odour-causing bacteria; a desired consumer benefit in socks, active wear, workwear and many other end-use markets.
"Proven in use to be equally consistent in combating against discoloration tendencies, PURE by HeiQ does not require high-temperature curing and has no negative influence on hydrophilicity, handle or breathability," the company says.
"Its excellent compatibility with fluorochemical finishes and moisture management agents also means that PURE by HeiQ can also be applied to nearly any textile or nonwoven substrate, making it ideal for home textiles including sheets and towels, technical and medical textiles and a wide variety of garments including socks, underwear, knitwear and sportswear."
"We are very pleased to work with HeiQ and in pooling our extensive knowledge and skills to develop cutting-edge technologies that meet the practical needs of our customers. PURE by HeiQ is truly a remarkable innovation that bears testament to the innovative spirit from both companies. This partnership complements our wide portfolio of textile effects and will result in the accelerated development of more highly differentiated products that will give our customers the added competitive edge," commented Mr Rohit Aggarwal, Global Vice President of Strategic Marketing and Planning at Huntsman Textile Effects.
HeiQ's CEO Carlo Centonze added: "After having validated PURE by HeiQ with renowned US and European brands over the last two years we are certain to offer to the market the most sustainable and best performing antimicrobial technology for lasting freshness and odour control. We believe that the Huntsman-HeiQ alliance brings this leading technology to the market with strong customer support and a value adding package of textile, antimicrobial, regulatory and marketing expertise."
PURE by HeiQ is registered by bluesign and certified by the Oeko-Tex Standard 100 scheme for its use in textile applications and consumer products. For a textile chemical to be labelled with an Oeko-Tex Standard 100 certificate, all ingredient products and treatments are tested by Oeko-Tex for their safety to humans and the environment.
HeiQ is a Swiss high-tech company developing and producing and ingredient branding high performance sustainable effects for textiles. Huntsman Textile Effects is a global leader in developing total textile solutions across all aspects of the textile chain and a committed player in developing sustainable, high performing processing and effects chemicals with low environmental impact.
Author: Billy Hunter