New eco stain repellent for automotive and upholstery
25th June 2012, Singapore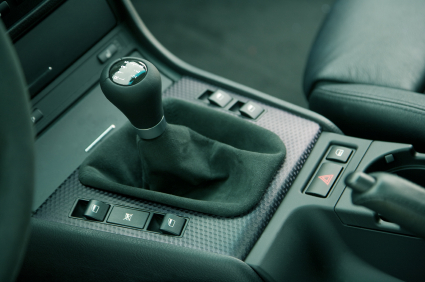 The Huntsman Textile Effects (Huntsman TE) and DuPont Alliance has launched what it calls 'another innovative product' – Oleophobol CP-U, which is said to deliver maximum performance with minimum environmental footprint for the automotive and upholstery segments.
The product has been developed to meet the demand for more durable products in the sector.
"Now more than ever, durability is important to manufacturers and consumers. In today's economic environment, they expect more value and longevity from their furniture or vehicle interiors," Huntsman TE says.
"Gone are the days where one contends with unpredictable stains and nasty spills. Combining excellent oil, water and stain repellency with high abrasion resistance properties, liquids and spills simply roll off Oleophobol CP-U treated fabrics. The end result is fabrics that look newer and cleaner after prolonged usage, extending and enhancing the useful life of furniture and automotive interiors," the company says.
"As global leaders in protection solutions, the Huntsman and DuPont alliance continues to focus on world-class science to deliver the newest technologies for fabric protection to customers."
"With over 200 years in the business, the alliance taps on its strength in knowing the entire process from start to finish and understanding the compatibility issues within the finishing products, whilst delivering the newest, sustainable technologies that meet the needs of the textiles industry."
Teflon hangtag
According to Huntsman, fabrics treated with Oleophobol CP-U can qualify to carry the Teflon hangtag. With Teflon fabric protector, fabric durability is said to endure and stains are said to become history.
Huntsman Textile Effects is a leading global provider of high quality dyes and chemicals to the textile and related industries.
"Research, innovation and sustainability are at the heart of what we do and we use cutting edge technology to develop innovative solutions to create innovative products and technologies with intelligent effects, such as built in freshness, sun protection or state-of-the-art dyes to reduce water and energy consumption, meeting the needs of our customers and supporting a more sustainable environment," Huntsman TE says.
With operations in 110 countries and 14 primary manufacturing facilities worldwide in twelve countries (China, Columbia, Germany, Guatemala, India, Indonesia, Mexico, Pakistan, Thailand, Turkey, Switzerland, USA), Huntsman TE aims to provide fast and expert technical service wherever its customers are based.
Author: Billy Hunter