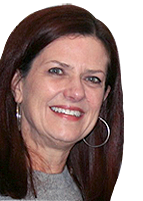 Debra Cobb, a veteran of the US textiles industry with experience in the development and marketing of yarns, fabrics, and apparel trends, gives her expert opinion on the industry's latest innovations..
Fashion Fabrics Display Dual Personalities at Première Vision
1st October 2012, Paris
"Fashion Stories" was the Autumn/Winter 2013/14 theme at Première Vision, the trade show for high-fashion fabrics held in Paris September 19 – 21. Combining historical references with a high-tech future, juxtaposing urban living with nature and the elements, and seeking adventure whilst yielding to emotion, a new generation of compact, dense, and tactile fabrics incorporated surprising technical aspects, developing a new relationship between fashion and active sportswear. This was achieved via all manner of woven, knit, and assembled double cloths which displayed a new level of technical know-how, allowing fabrics to express dual personalities.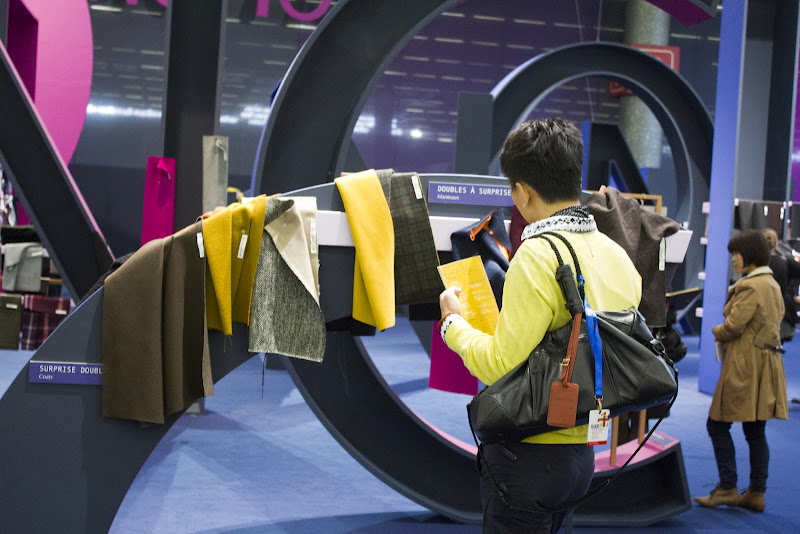 Encompassing the Expofil yarn fair, Indigo for the creative surface design studios, and the new Knitwear Solutions area dedicated to creative flat-bed knitting, PV featured some 990 resources for designers and brands to shop. (Première Vision Pluriel also includes the accessories show Modamont; Le Cuir à Paris; and sourcing show Zoom by Fatex.)
Creative leadership
Despite global economic challenges, the fair was well attended, with a strong showing on the part of US and Japanese visitors, according to CEO and editor-in-chief Phillipe Pasquet. "Even more so than last February, our shows are confirming our creative leadership in the industry," he declared at the closing press conference. Together Première Vision and Expofil hosted 46,266 visitors, up 0.2% over last September, and up 6.9% over the February 2012 show.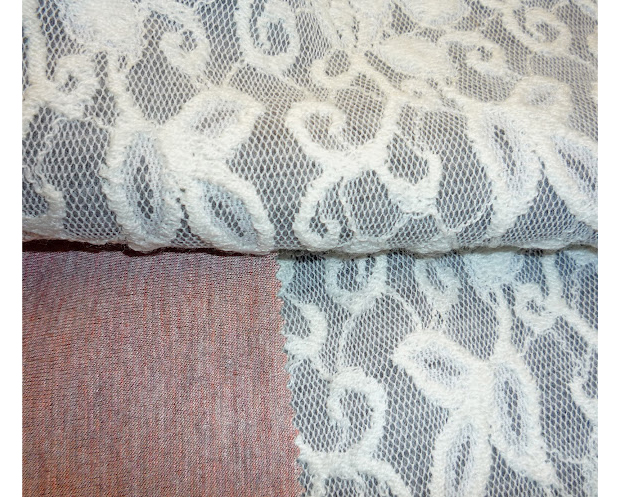 From classic woolens to elegant silkies, from velours to faux furs, from cozy jerseys to chunky sweater knits, fabrics were denser, thicker, plusher, or puffier, as if they were intended to cocoon the wearer in warmth and safety. Many were double-woven or doubleknit, bonded, laminated, quilted, or needle-punched.
These techniques allowed diverse constructions, colours, and patterns to be combined in unexpected ways, resulting in fabrics that were at once glamourous and functional. Examples included stretch crêpe bonded to jersey; winter lace bonded to wool, fleece, or mélange jersey (Brugnoli Giovanni); soft shells with a wooly or sweater knit back (Schoeller and Singtex); or denim with a leather finish on one side and velvet pile on the other (Tejidos Royo).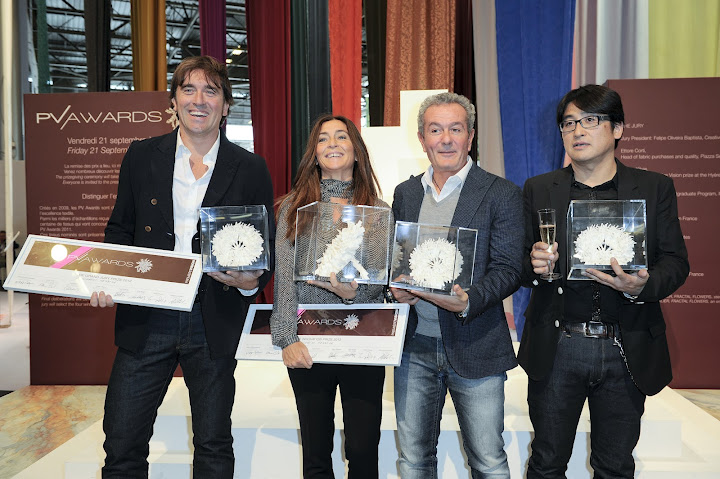 The resurgence of technicity in fashion fabrics was recognized by the winners of the 2012 PV Awards, presented on the fair's final afternoon. Michele Ricciarini of Ricciarini Textile, recipient of the Grand Jury prize for an embossed, felted, double-faced silk fabric, spoke of "giving classical materials a technical twist."
Dress Code Defensive
The look and feel of a protective cocoon or "carapace," as the French called these fabrics, carried through into knitwear. Winner of the Première Vision Prize at the 2012 Hyères Festival, Ragne Kikas "Dress Code Defensive" collection was given a special display between halls 5 and 6. Her knitwear pieces featured body-sculpting ribs and tucks, articulated limbs and ergonomically-placed ornamentation reminiscent of padded armour.
Details from outerwear were transferred to fashion fabrics, or vice-versa. Wools or laces were given a gummy or waterproof coating, or made wind and waterproof via breathable membranes. At Singtex, bonded double-sided outerwear fabrics with four-way stretch had the look of a wool flannel, while thermal base layer knits contrasted a warm, wooly face with a wicking synthetic back. Schoeller's pairing of a handsome wool plaid with a faux fur backing utilised the company's corkshell™ technology, offering thermal insulation and breathability. Sofileta's scuba-inspired, breathable "Thermique" soft shell fabrics featured a gently sueded face, printed with photo-realistic wool or knitwear patterns.
Splittable doubles
True double-wovens—also known as splittable doubles—offered the opportunity to create unlined garments with invisible, folded hems. Digital printing and a new waterless pigment dye technology called AirDye® were other techniques for creating fabrics with reversible colours or motifs.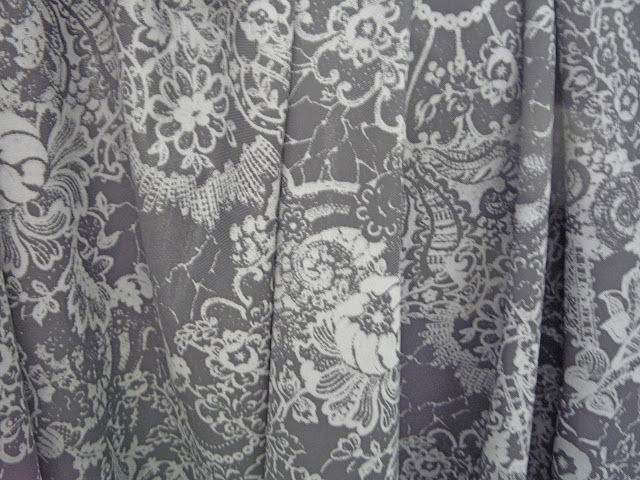 Doubleknit jacquards and matelassés traced elaborate Baroque and tapestry patterns or oversized graphic motifs; some imitated sweater knits or woven coatings in tweedy yarns or with wooly or felted handles, firmly constructed in traditional twill or chevron patterns. At Savyon, an innovative range of doubleknit jacquards included "technical denims" in tiny graphic patterns.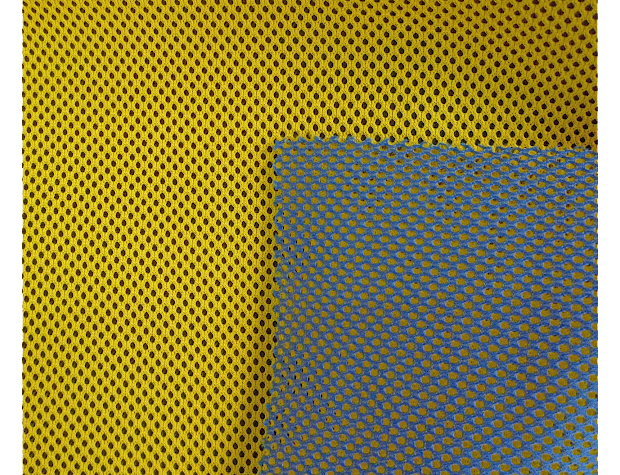 Fine-gauge compact interlocks, neoprene-like "scuba" knits, and spacer fabrics were the epitome of modern technicity, elaborated with embossed or printed motifs. At Fukui Warp Knitting, a reversible double raschel mesh was slated for use in an upcoming menswear collection from a major designer brand. Schoeller's oversized mesh spacer was twinned with a compact grey flannel. Selecta Como's scuba knit was printed with a Baroque, ornamental pattern; while Bel Maille's jacquard spacer featured a digital scenic print. Brugnoli Giovanni's super-stretch laminated scuba fabric was worked in contrasting colours.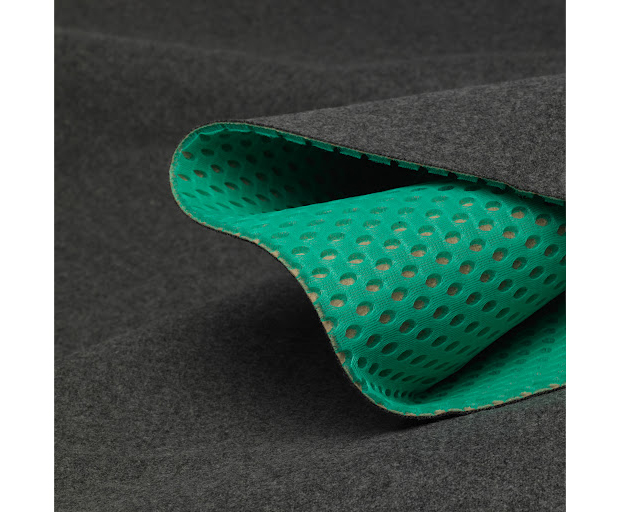 The popularity of urban biking was cited as a driving force in the development of these new techno-fashion hybrid fabrics. "We see the trend developing with the E-bikes; more people want technical garments they can wear to work," explained Dagmar Signer, director of marketing communications at Schoeller. The company's corkshell™ product, manufactured from the by-products of the production of wine corks, is a natural, highly-breathable insulating material with inherent stretch, which can be used in two and three-layer fabric constructions.
Coffee grounds
Singtex' S.Café® is another naturally-based technology, with coffee grounds incorporated into synthetic yarns for knitting or weaving, or used as a finish for membranes. S.Café® is said to promote wicking and breathability as well as odor control, and was also offered in a version with a cooling effect. While this type of technology is generally marketed towards the active and outdoor markets, companies such as Schoeller and Singtex are now targeting fashion products with their hybrid fabrics.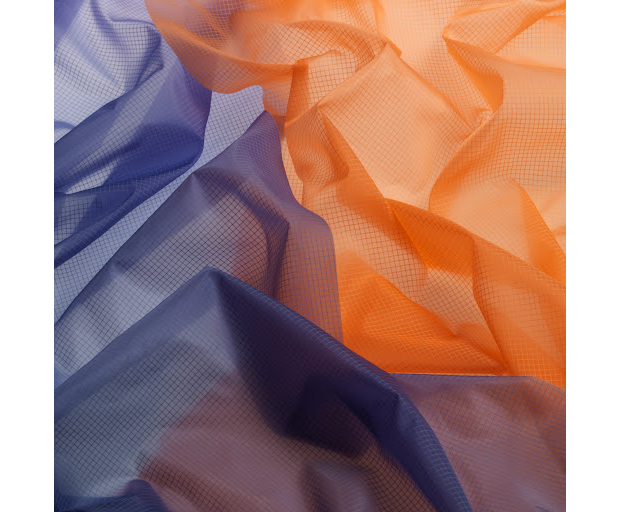 Beyond the wave of compact doubles, there were also lightweight, silky, compressible wovens with technical assests. They ranged from soft and translucent to crisp and crunchy or rubbery and gummy; in satin, taffeta, or grid constructions. Many featured soft metallic glazes or degradé washes; one of the best from Komatsu Seiren was used in the fair's official backpack in copper, the season's number one metallic shade.
A new book on technical textiles, High Tech Fabrics & Fashion (Èditions Falbalas), by Sophie Bramel and Patricia Poiré, was launched at the fair, a confirmation on the part of PV's organizers of the growing relationship between technical and fashion apparel. Asked about the trend, Ms. Bramel responded, "We live incredibly active lifestyles; we have to look and feel good. We like to project a positive image of being energetic and dynamic." The new techno-fashion fabrics for Autumn/Winter 2013/14 may help us do just that.