Continued growth in nonwovens production
12th July 2012, Brussels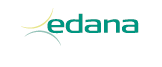 EDANA, the international association serving the nonwovens and related industries, has released a public summary of its annual statistics on Nonwovens Production and Deliveries for 2011. The report is said to show growth in production volume for 2011 of 5.7%, with several market segments recording their best output ever in both tonnage and square metres, including baby diapers, medical, personal care wipes, civil engineering, automotive and agriculture.
Total deliveries reached 1,897,748 tonnes and 55,740 million square metres in 2011 and in global terms, the production of Greater Europe represented approximately 25%. According to EDANA, the 2011 expansion, albeit at a slower pace than the increase of 10.9% observed in 2010, has continued the positive growth of the industry after the hiccup of the recovery year after the economic crisis.
Positive signs
EDANA says additional positive signs were also recorded as Jacques Prigneaux, EDANA's Market Analysis and Economic Affairs Director explained:
"Each production process obviously has its own specific trends depending on the evolution of the market segments. Spunmelt production recorded two successive growths of more than 9% in 2010 and 2011. Within the fibre-based products, while thermo-bonded nonwoven production has been quite flat over the last two years, spunlace production recovered the most, and was by far the most important dry laid output".
EDANA says that even if trade flows in and out of the European Union are still limited compared to local production, the exports of nonwovens to the rest of the world have never been as high as the current period for both volume and value.
Last year, import into the region from China increased by 24% and China became the EU's most important supplier, but, for each sub-category of Nonwovens the EU-27 remained a net exporter of products.
The EDANA nonwovens database and statistical methodology, which is over 30 years-old (and has obviously been refined using latest IT features), is said to be unique and the largest of its kind in the world, based on an exhaustive annual survey with direct input from nonwoven producers.
With all significant players from Greater Europe and a large number of companies participating already from the Middle East and Africa in a parallel system (with data presented in February 2012 at the 3rd EDANA MENA Nonwovens Symposium), around 100 major nonwoven producers are directly involved, representing over 85% of the production in both regions. The remainder of the market is covered by qualified estimates for an equivalent number of generally much smaller players.
Leadership
EDANA says its leadership in this area is based on a multi-dimensional expert system with internal consistency checks, based on verified reports of the consumption of raw materials, production of roll goods by process, and deliveries both by process and end-uses.
"Other systems, relying on less frequent direct input, on nominal published or estimated capacities of installed nonwoven production lines and/or random telephone interviews, often result in much less accurate data," the association says.
"Our leadership in nonwoven market surveys, with a scope representing well over 30% of the world's nonwoven production, gives EDANA both an advantage and responsibility for the future provision of global nonwovens statistics", said Pierre Wiertz, General Manager.
"We are pleased to cooperate with INDA on a Global Nonwovens Outlook 2012-2017, to be published by the 3rd quarter of 2012, and during ANEX 12, we have offered our colleagues from ANFA (representing companies from China, Japan, India, Korea, Taiwan and Vietnam) to explore a similar collaboration for the future."
The full report and detailed data for the '2011 European Nonwovens Production and Deliveries', an exclusive EDANA membership benefit, has been made available since mid-June.
EDANA helps its members to design their future, serving more than 230 companies in the nonwovens and related industries, across 35 countries. Its mission is to create the foundation for sustainable growth of the nonwovens and related industries through active promotion, education and dialogue. Information about upcoming events can be found at www.edana.org
Author: Billy Hunter