The Lenzing Group has succeeded in significantly improving first-quarter revenue and earnings and thus achieved the best quarterly results in the company's history. Compared to the prior-year quarter, consolidated revenue climbed by 14.3% in the first three months of 2017 to EUR 586.2 million. The profit for the period improved by 69.6% to EUR 75 million.
Consolidated earnings before interest, tax, depreciation and amortization (EBITDA) were up by 46.6% to EUR 135.1 million, corresponding to an EBITDA margin of 23% in comparison to 18% in the prior-year period. Earnings before interest and tax (EBIT) of the Lenzing Group increased by 72.1% to EUR 102.3 million, resulting in a higher EBIT margin of 17.5%.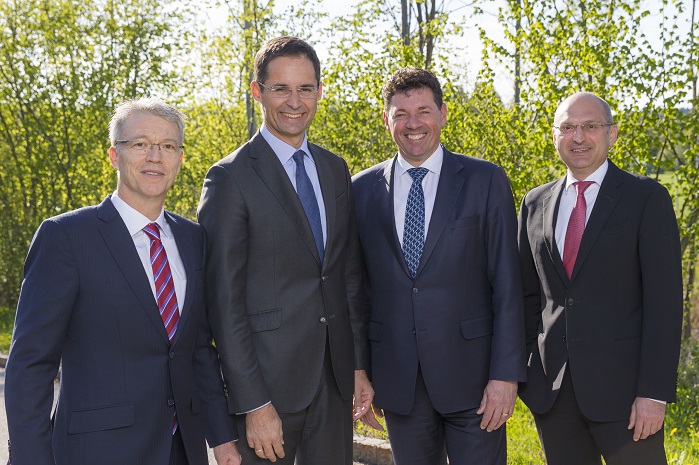 The corporate strategy sCore TEN will continue to be implemented in a disciplined manner in order to further enhance customer intimacy and further expand the offering of specialty fibres, according to the manufacturer.
Supporting customers
"The first quarter of 2017 was the best in our company history. A key factor is the disciplined implementation of our sCore TEN corporate strategy. The opening of new sales offices in Turkey and Korea enables us to serve our customers more effectively," said Stefan Doboczky, CEO of the Lenzing Group.
"We are progressing well with the expansion of our production capacities for specialty fibres. This will support our customers in their own expansion efforts by providing products made of our botanic fibres. Assuming that fibre market conditions remain at current levels, we expect a substantial earnings improvement this year compared to 2016."
The Lenzing Group opened up new sales and marketing offices in Turkey and Korea. The Group aims to provide better support to its customers by facilitating direct contact with customers and well equipped showrooms featuring products made of Lenzing.
Expansion of production capacities
With the ground-breaking ceremony at the Lenzing Group's production site in Heiligenkreuz, Burgenland, Austria, the end of March marked the beginning of the construction phase to expand capacities for Tencel branded lyocell fibres.
As of mid-2018, the company will be able to provide an additional 25,000 tonnes of lyocell specialty fibres. The construction of the new production facility for Tencel fibres in Mobile, AL, US, has started already as well and will be finished at the end of the first quarter of 2019. Lenzing is currently examining several potential sites in Asia for a further lyocell plant.
Outlook
"The macroeconomic environment appears to be somewhat more favourable than in the prior-year quarter, but continues to be impacted by political factors," the company reports. "Developments on the fibre markets should be slightly more positive, but still volatile. The wood-based cellulose fibre segment, which is relevant for Lenzing, should again outpace the overall fibre market."
Under the assumption of unchanged conditions in the fibre market and stable exchange rates, the Lenzing Group confirms its expectation of achieving a considerable improvement in results in the fiscal year 2017 compared to 2016.