Dow showcases innovative solutions at ANEX 2012
13th June 2012, Seoul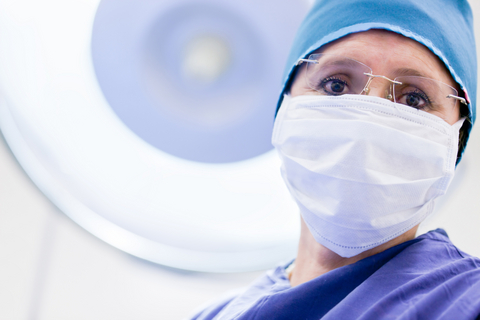 Dow Chemical is participating at this week's ANEX 2012 (Asia Nonwovens Exhibition), which runs from 13-15 June Kintex II, Seoul, Korea.
Dow's theme at the show is Stronger Together and focuses on the value Dow and its customers bring to each other and key stakeholders through collaboration to deliver the solutions for tomorrow. Dow's exhibits include a wide range of diverse and innovative products and technology for the hygiene and medical market.
With one of the broadest portfolios in the industry, Dow Hygiene & Medical delivers innovative solutions for use in diapers, wipes, and other personal hygiene products, as well as medical end-use products such as disposable drug applications, hospital drapes and gowns, and barrier films for ostomy bags.
Two products that will be highlighted with the applications that are showcased at the Dow booth include ASPUN Fiber Grade Resins and INFUSE Olefin Block Copolymers.
ASPUN Fiber Grade Resins
For more than two decades, ASPUN Fiber Grade Resins have continued to advance and are trusted to address the trends in hygiene nonwovens. For infant diapers, feminine hygiene articles, and adult incontinence products, ASPUN resins are said to offer:
Excellent nonwoven softness and drape
Excellent spin ability, giving nonwoven manufacturers an opportunity to run their lines significantly longer between die changes
Increased elongation properties for good comfort fit in the final application
Low dust for a clean processing resin
Due to their low melting point, ASPUN resins are also suitable for lamination and thermal bonding applications such as monocomponent or bi-component fibres.
In addition, ASPUN resins are used in soft nonwovens, spun in bi-component spunbond with Polyethylene Terephthalate (PET) cores for softness and combined with both polypropylene (PP) and PET for bi-component staple fibres for absorbent core strength.
With the addition of polyethylene-based AMPLIFY MAH-Grafted Functional Polymers, it improves adhesion between polymeric and cellulose fibres, resulting in improved wet ability.
INFUSE Olefin Block Copolymers
High molecular weight grades of INFUSE Olefin Block Copolymers (OBCs) now help enable blown film converters to create elastic products with advantaged processibility, elastic performance, and sustainability for the hygiene market. The combination of appropriate viscosity, fast crystallization kinetics and a unique multi-block structure may result in:
Suitability for conventional monolayer and coex blown film technologies
Excellent bubble stability
Outstanding elastic performance (low hysteresis and permanent set)
High elongation to break and tensile strength
Sustainability of olefins (low energy consumption, low carbon footprint)
Economy (ability to achieve very low basis weight films)
As a result of this advantaged combination of processibility, performance, sustainability, and economy, INFUSE OBCs present an attractive alternative to formulated styrenic block copolymer compounds (SEBS/SEPS, SIS, SBS, etc.), and random propylene and ethylene copolymers for blown film suppliers who are interested in developing innovative elastic products for the hygiene market.
Besides booth participation, Dow is organizing a technical seminar entitled Improved Comfort Utilizing Soft and Elastic Polymer Solutions on June 13, 2012 from 2:00pm – 3.45pm in conference room 305-A, 3rd floor, Kintex II exhibition center, Seoul.
At this seminar, participants will learn more about how ASPUN Fiber Grade Resins can help meet the increasing demands for softer nonwovens and why INFUSE Olefin Block Copolymer is a superior product for elastic films.
Dow's diversified industry-leading portfolio of specialty chemical, advanced materials, agrosciences and plastics businesses delivers a broad range of technology-based products and solutions to customers in approximately 160 countries and in high growth sectors such as electronics, water, energy, coatings and agriculture.
In 2011, Dow had annual sales of US$60 billion and employed approximately 52,000 people worldwide. The company's more than 5,000 products are manufactured at 197 sites in 36 countries across the globe.
Author: Billy Hunter