Lenzing launches compostable fibre for wipes and hygiene
25th September 2012, Dornbirn
Lenzing launched Tencel Biosoft, a new hydrophobic and home-compostable fibre at last week's Dornbirn Manmade Fibres Conference, which is said to have unique benefits for wipes and hygiene applications.
"In the wake of the Deepwater Horizon oil disaster in the Gulf of Mexico in April 2010, researchers were looking for new materials for oil clean up. At that time, Lenzing started first trials for producing a new Tencel fibre which could be used for oil absorbency while retaining its biodegradability," the Austrian company said.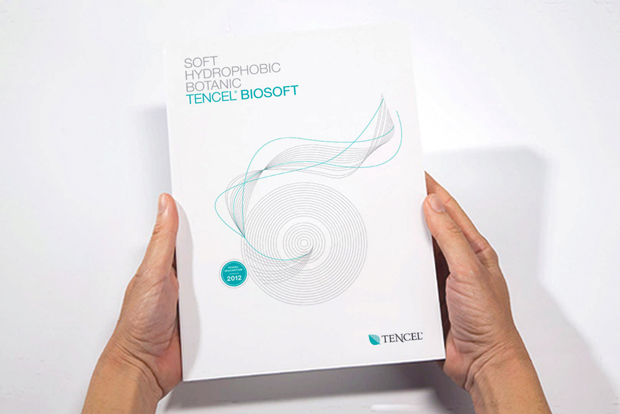 Bianca Schachtner, Project Manager New Products Business Unit Nonwovens, summarized the new development:
"During our extensive research work, we realized that the actual benefits of the developed fibre went far beyond the original objective. In addition to having developed the first hydrophobic and sustainable Tencel product, the new fibre turned out to be extra soft, smooth and functional making it an ideal base for sensitive nonwovens applications."
According to Lenzing, in wipes, Tencel Biosoft can be used in a variety of blends which tailor the absorbency and cleaning performance to suit a number of different functions from full oil absorbency through to specific lotion management.
In topsheets of hygiene products, Lenzing reports excellent liquid strike through times and wet back properties ensure a comfortable dry feeling to the skin. Lenzing says, Tencel Biosoft meets the performance of commercially available synthetic products and adds a botanic value as Lenzing's cellulose fibres are made from the renewable raw material wood sourced from responsibly managed forests.
Based on natural resources, Tencel and Tencel Biosoft are biodegradable and according to Lenzing meet even the enhanced standards of Vincotte Home Compostability.
"As a leader in fibre innovation, we at Lenzing are constantly developing new fibre types paving the way for new end uses for our sustainable fibres. Tencel Biosoft revolutionizes nonwoven products along the supply chain, "says Wolfgang Plasser, Vice President and General Lenzing Aktiengesellschaft Manager Business Unit Nonwovens.
"Lenzing is delighted to launch Tencel Biosoft in Dornbirn," Mr Plasser said, adding:
"The botanic fibre makes the difference from the very beginning!"
Author: Billy Hunter