Adidas unveils adizero Primeknit running shoe
27th July 2012, London
In a sensational move just one day before the Olympic opening ceremonies, adidas has revealed the adizero Primeknit, its first one-piece upper performance running shoe featuring what it calls "a new seamless engineering technology."
Images released tonight show a running shoe with an upper very similar to Nike's Flyknit flat knitted which goes on general release today.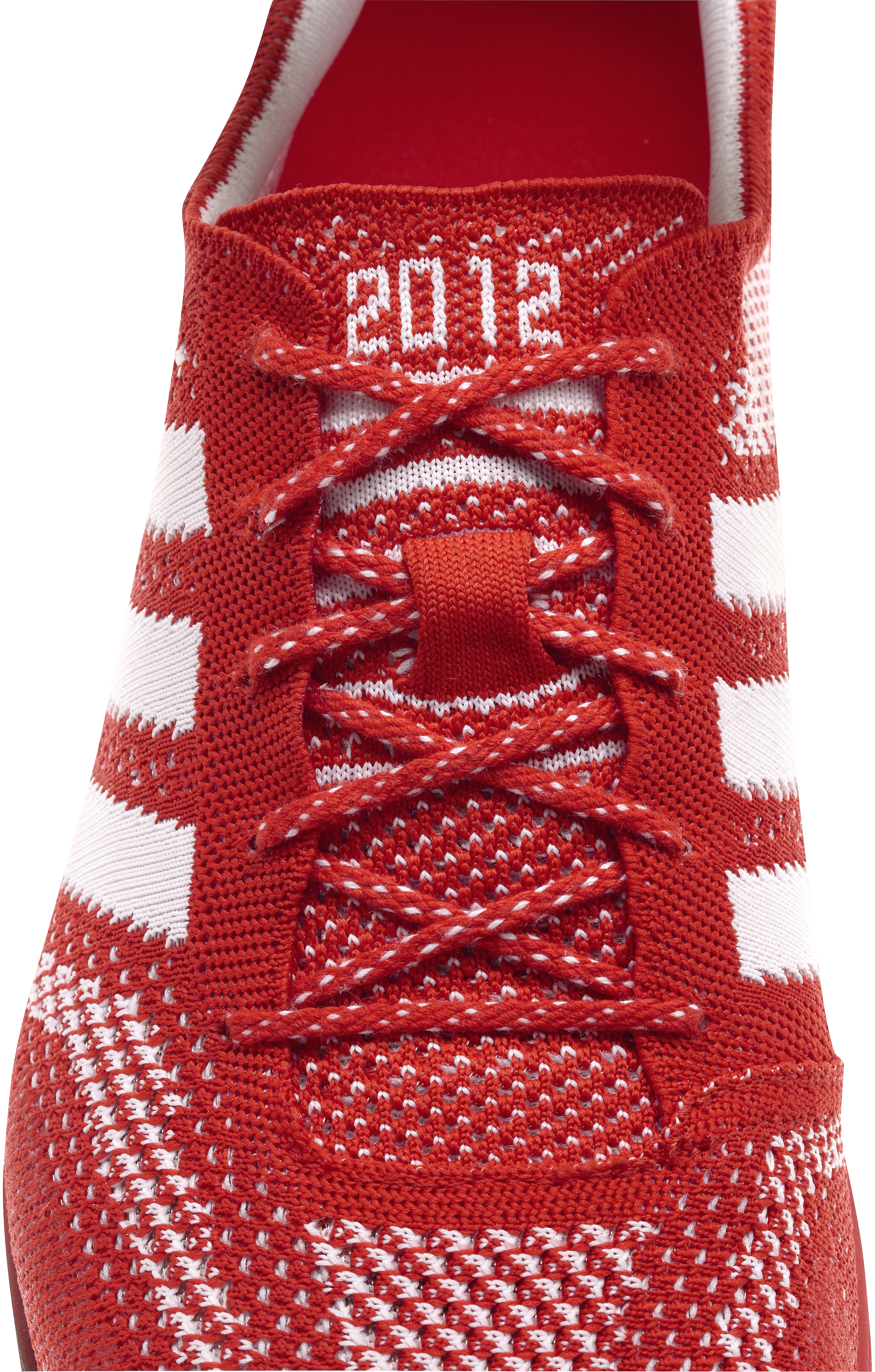 click to enlarge image
"Using the latest design tools and a new seamless engineering construction, adidas has created a first-of-its-kind running shoe. While traditional sports shoes are built from several different pieces, this breakthrough method digitally knits the entire upper in one continuous piece," the company said in a press release today.
James Carnes, Head of Design for Sport Performance at adidas, said:
"We are constantly innovating to bring superior performance products to the greatest athletes in the world. In designing the adizero Primeknit, our goal was to completely rethink how footwear is engineered, with a keen eye on sustainable construction. This revolutionary design will forever change the way we engineer shoes, combining both premium innovation and maximum performance benefits."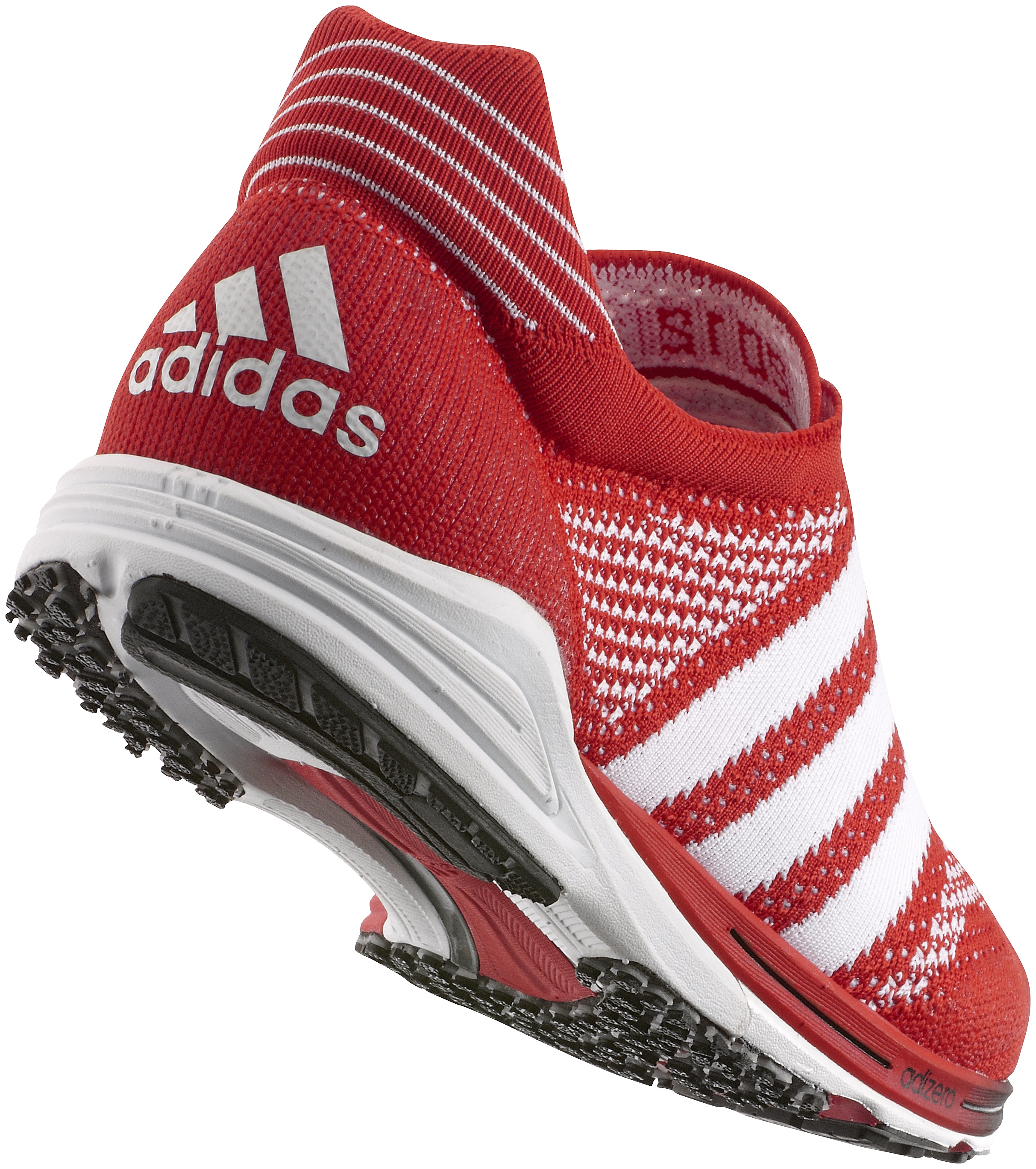 Click to enlarge image
"Three years in the making, the adizero Primeknit harnesses groundbreaking technology we've perfected to introduce here in London at the Olympic Games. The Olympics are the biggest stage in the world for sports innovation for the best athletes and we're proud to be front and center to debut this incredible technology in the market," Carnes continued.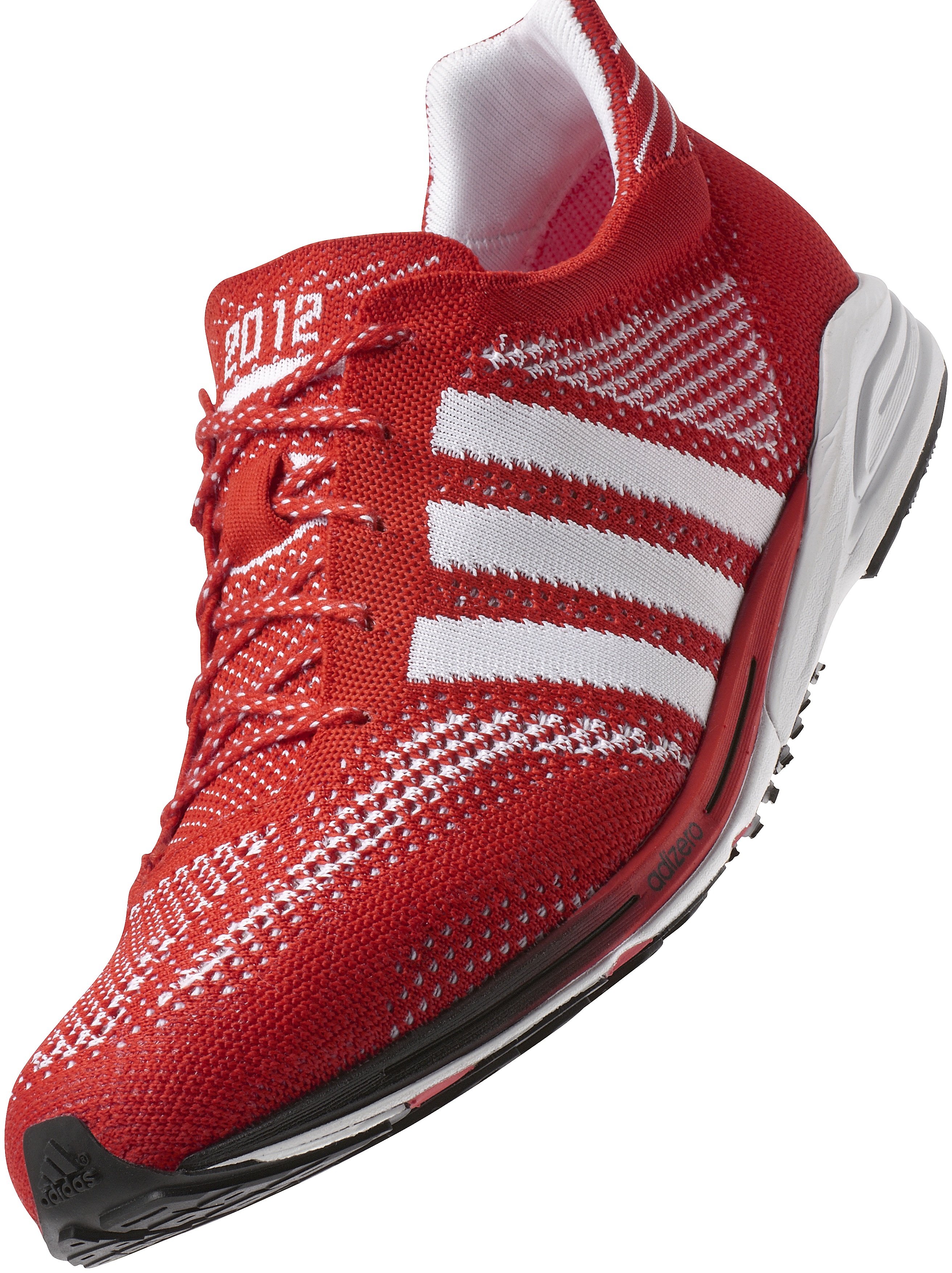 Click to enlarge image
"Knitting fused yarn fine-tunes the exact amount of flexibility and support needed in every part of the shoe. No lining or reinforcements are necessary as the strength comes from the fused yarn, digitally knitted in distinct grid patterns to provide ventilation. This unique seamless engineering ensures precision construction and eliminates additional materials producing less waste. The lightweight running shoe wraps seamlessly around your foot for a comfortable fit."
To celebrate the Olympic Games and this historic innovation, adidas created 2012 individually numbered pairs of the adizero Primeknit knitted in the same red and white colours adidas athletes will be competing in at the London Olympic Games.

Click to enlarge image
The 2012 individually numbered adizero Primeknit will be available from tomorrow at a temporary store located at 10 Newburgh Street in London. Additional colours of the adizero Primeknit will be available in the U.S. this autumn at adidas.com and select retail stores.
Further reading on our Knitting Industry website:
Nike Flyknit: Quantum leap for flat knitting
Nike Flyknit – a seamlessly knitted running shoe!.
Author: Billy Hunter