Italian's launch green label for textile machinery
9th July 2012, Shanghai
According to ACIMIT, the association representing the Italian textile machinery builders, last month's ITMA ASIA + CITME exhibition provided positive indications for Italian exhibitors, in spite of the current uncertain economic outlook. In addition, the association says the Italian green label certification initiative was greeted with special appreciation.
"The third edition of ITMA Asia + CITME, which came to a close on June 16 in Shanghai confirmed our expectations," Sandro Salmoiraghi, president of ACIMIT (Association of Italian Textile Machinery Manufacturers) said.
"The leading markets for our manufacturers were largely stalled over this first part of the year, and a general mood of economic uncertainty could be perceived even during the trade fair in Shanghai. Investments in new technologies are proceeding very slowly in all markets."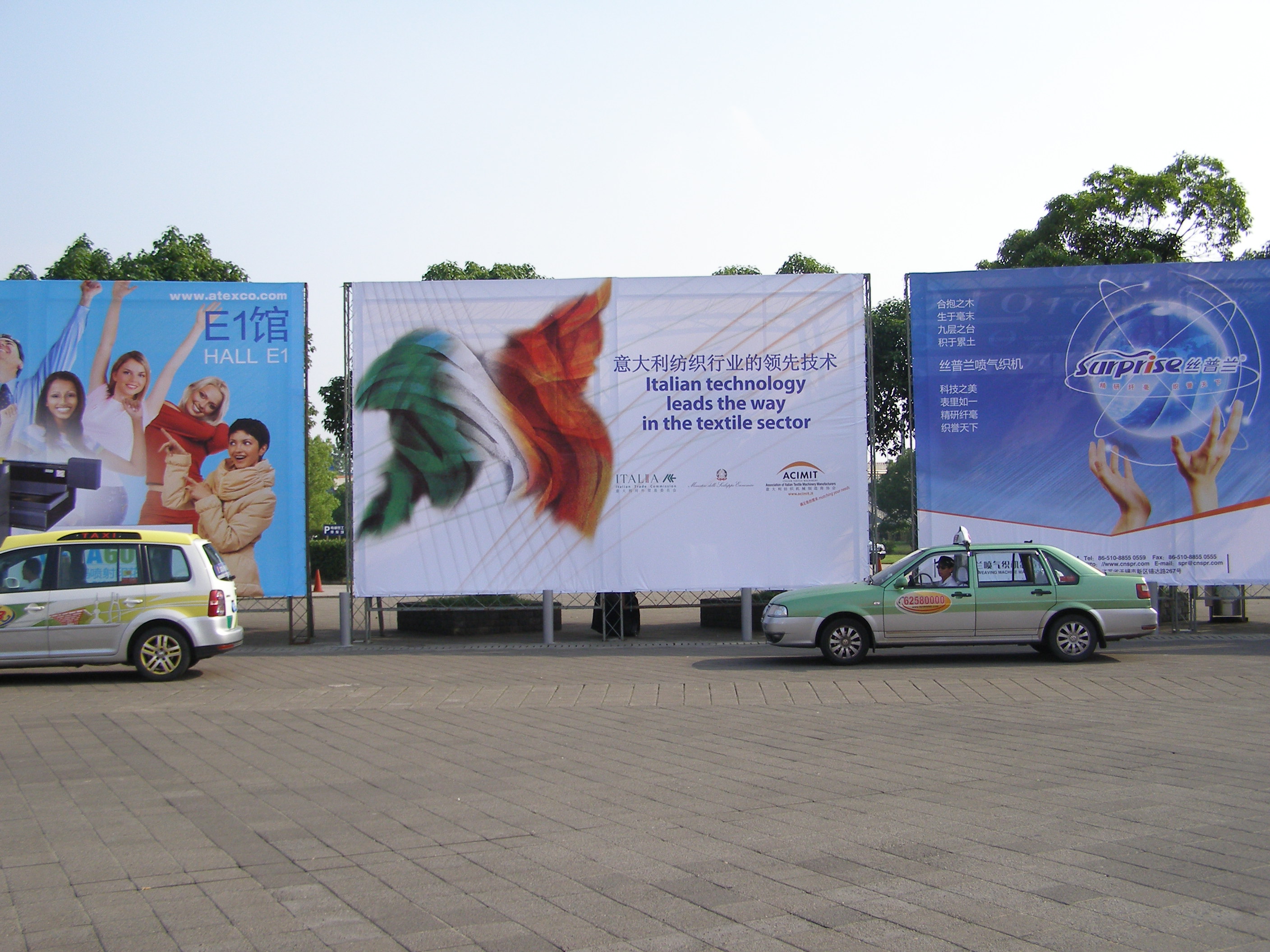 However, the current economic situation did not prevent Italian businesses from playing an essential role at ITMA Asia + CITME 2012, with a total of 115 exhibitors. In terms of occupied surface area, Italy came in third overall (7%), covering a net total of 4700 square meters, behind the Chinese exhibitors (60% net surface area) and Germans (9%).
Both Chinese and foreign visitors are said to have appreciated the commitment of the Italian textile machinery industry on the issue of sustainability and ACIMIT presented its green label certification initiative at a press conference.
"The self-certification process for energy and environmental performances for each piece of machinery was provided by RINA, an international certification body, which, together with ACIMIT, defined and validated the specifications for the issuing of green labels, and is also responsible for monitoring their correct application, thereby guaranteeing the accuracy of the specified performance indications," Salmoiraghi explained.
RINA
According to ACIMIT, a sample of 20% of the companies taking part in the initiative must undergo an annual inspection conducted by RINA (www.rina.org ), which monitors the procedures applied for the measurement of parameters, as well as the operating conditions of the machines affected by the labelling process.
The certification body then issues a specific certificate of conformity for all machinery that passes these controls. The RINA control sample for green labels released is said to provide a guarantee for all green labels produced in accordance with ACIMIT specifications.
For the 2012 sample control certification process, the following RINA-checked ACIMIT members companies were present at the press conference in Shanghai: Flainox, Itema, Jaeggli, Reggiani, Santoni and Tonello.
"We believe that the certification of our label is an innovative element which ACIMIT has brought to the debate on sustainability for productions processes," concludes Salmoiraghi.
"Our proposal stands out for its concreteness, and in the future we'd like to see other European textile machinery associations join us in this project."
ACIMIT represents an industrial sector comprising around 300 companies (employing close to 12,400 people) and producing machinery to an overall value of approximately Euros 2.7 billio, with exports amounting to 80% of total sales.
According to ACIMIT, the quality of Italian textile technology is evidenced by the high number of countries in which Italian machinery is sold - around 130 countries worldwide.
Author: Billy Hunter