Tencel specialty fibres on show at ANEX
29th May 2012, Seoul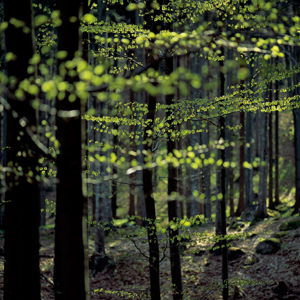 As sustainability continues to be a key topic influencing purchasing decisions throughout the global supply chain, the careful selection of raw materials like fibres is one of the first steps towards green products.
To that end, Austrian cellulosic fibres producer Lenzing will presenting its range of Tencel fibres to the nonwovens industry which is gathering at Kintex, Korea for the ANEX exhibition from 13-15 June 2012.
By choosing Lenzing fibres, the company says, consumers are making sure they use products which combine performance, comfort and environmental responsibility from the very beginning.
Lenzing has been active in Asia for many years and says its business partners in Japan, Korea, Taiwan and China are continuously striving to develop innovative new products in order to quickly react to changing market needs.
Skincare and hygiene products
"We experience a fast growing demand for skincare and hygiene products in Asia and Lenzing fibres are tailored to provide optimized performance in these applications", explains Oliver Sum, Marketing Manager Asia.
According to Lenzing, changing environmental conditions, seasonal climate changes and stress can all irritate our skin on a daily basis and therefore Tencel is ideally suited for sensitive applications such as wipes, face masks and hygiene products.
"The smooth and gentle surface of Tencel not only creates a silky feeling but also provides an optimized liquid management for its end uses. Lenzing fibres are pure and due to their botanic origin wood, they fully biodegrade after use," the company says.
"Nowadays, skincare is a topic of people of all ages. Both women and men value products which revitalize the skin after a long and busy day. Wipes made of our specialized fibres perfectly contribute to nurture sensitive skin," says Wolfgang Plasser, Vice President Business Unit Nonwovens at Lenzing.
"At the same time, consumers are more and more looking for sustainable products with a positive impact on future generations. We at Lenzing are using the renewable resource wood as a basis for our fibres. This makes us an ideal partner from the very beginning".
Lenzing`s nonwoven fibre experts are looking forward to welcoming visitors to the company's booth at ANEX.
Author: Billy Hunter