Customised exhaust sleeve offers thermal management benefits
11th June 2012, Southfield, MI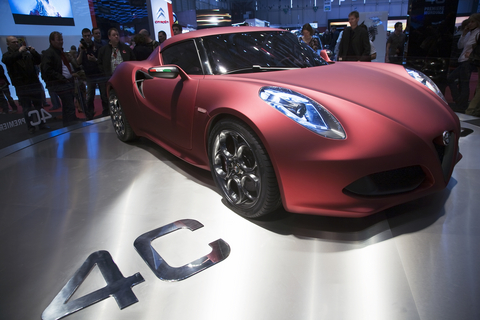 Federal-Mogul Corporation has enhanced its innovative line of Thermflex exhaust insulating sleeves. The optimized design can now be tailored to fit any combination of exhaust pipe and tube geometries, helping to increase efficiency of a vehicle's exhaust system, while protecting sensitive nearby vehicle components.
Additionally, the unique flexible manufacturing process produces an exhaust sleeve that is application-specific, eliminating the need for custom tooling.
Federal-Mogul's Thermflex insulating sleeve traps heat within the exhaust system, allowing for greater efficiency of the emissions control systems. The Thermflex product line is constructed with basalt yarns, designed to withstand temperatures up to 750°C, which reduces the radiation of heat to nearby components, many of which are sensitive to high temperatures.
Expanding diameter
The innovative Thermflex design allows for the sleeve diameter to expand up to 1.5 times and can accommodate flanges and bends, common on exhaust system components. The construction can also include vents to strategically direct heat away from adjacent components.
"Thermflex insulating sleeves are a highly-engineered solution, designed to help vehicle manufacturers meet stringent and evolving emissions regulations," said Janice Maiden, vice president and business director, Federal-Mogul Systems Protection.
"This fully-integrated product takes into account environmental, thermal and durability considerations and addresses all of these issues with one customized design. Further, Thermflex is lightweight compared to traditional solutions for exhaust insulation, thereby providing additional customer value."
Proprietry computerised knitting technology
Federal-Mogul says it uses proprietary computerized knitting technology that allows for rapid prototyping of Thermflex sleeves, improving speed to production and eliminating tooling costs. Once the prototype design has been validated, it can be instantly transferred into production at a Federal-Mogul's Systems Protection manufacturing facility.
Federal-Mogul believes its Thermflex sleeves are the only exhaust insulators in the marketplace to offer customized design options that accommodate packaging constraints.
"Our commitment to providing innovative products and services that help our customers meet their objectives for reduced emissions and decreased vehicle weight is critical to achieving our strategy for leading technology and innovation," said Maiden.
Thermflex products are sold under the Bentley-Harris and Federal-Mogul brand names.
Federal-Mogul Corporation is a leading global supplier of powertrain and safety technology and innovation to improve fuel economy, reduce emissions and enhance vehicle safety. The company serves the world's foremost original equipment manufacturers of automotive, light, medium-, heavy-duty, aerospace, marine, rail and off-road vehicles; and industrial, agricultural and power-generation equipment; as well as providing well-known brands in the global aftermarket.
Federal-Mogul was founded in Detroit in 1899. The company is headquartered in Southfield, Michigan, United States and employs 45,000 people in 34 countries.
Author: Billy Hunter