Editor's Viewpoint
Innovation in Textiles' founder and editor Billy Hunter is a chartered textile technologist with more than 30 years of experience in textiles manufacturing, nonwovens, textile machinery, research and development and textiles journalism.
Welcome to the new Innovation in Textiles website
24th January 2012, Manchester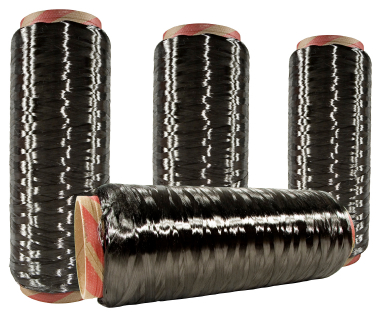 The long awaited relaunch of the leading free content website for technical textiles is here at last! 2012 brings a highly anticipated site re-launch, which offers readers even greater benefits than before. Readers will continue to have free access to all of our dynamic daily content with a new easier reading layout and much improved site navigation.
In addition to daily news, we have regular features and comment on important issues and events from our team of internationally respected journalists, analysts and industry experts. And of course there is the new regular Editor's Viewpoint.
Finding what you want isn't always easy on a website, especially one that covers a complex and diverse industry sector like ours. That's why Innovation-in-Textiles' content is now organised in a new searchable and logical way. Every single article published is now tagged to relevant Technology & Processes and Application Areas so that you can find what you want easily and quickly. And it's all archived – including all content since we first launched in 2009.
Bonus Features
True to form, Innovation-in-Textiles' content can be freely read by everyone – readers do not have to register or login to use the site. We remain committed to providing free content in an online only format. Readers can now also register to receive site Bonus Features, giving them the ability to comment on articles, receive alerts to their inbox and receive our weekly e-newsletters. Those already registered with the site can use their existing username and password to login and will receive their weekly e-newsletters as usual.
This year also sees the launch of a brand new Exhibitions & Conferences section which includes news and reports on the technical textiles industry's leading events as well as a comprehensive Events Calendar with event dates and details.
Our new Buy Reports section is also searchable allowing you to find the very latest independently published high quality reports and 'must have' business information relevant to your industry sector and needs. Readers can buy reports in e-format by PayPal, credit card or in the conventional way.
Tell us your news
If your company has recently launched or is about to launch a new technology or an innovative product or service, then we would like to hear from you. Your first point of contact should be with me at editor@innovationintextiles.com.
Alternatively if you are interested in promoting your company or its products or services on this website, please email advertise@innovationintextiles.com for a copy of our 2012 media pack. Finally, we would like to take this opportunity to thank all of you for your continued support and wish you a happy and prosperous 2012. We hope you continue to enjoy using Innovation-in-Textiles and if you like what we do – please tell your colleagues about us. Please also let us know how we can improve our service to you.
Billy Hunter

Editor