Other Reports
21st Century Icons in Composites (PRINT)
What are the 21st century icons in composites? This publication not only answers that question but also celebrates the achievements of the composites industry in the past 20 years.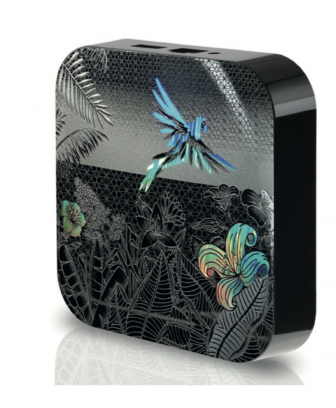 12th March 2019
Innovation in Textiles
| Manchester
What are the 21st century icons in composites?
This publication not only answers that question but also celebrates the achievements of the composites industry in the past 20 years.
There are plenty of iconic examples to be found in architecture, of course, which perhaps reach their zenith in some of the buildings to be found in the richer countries of the Middle East. Other architectural wonders are perhaps less appreciated, such as the latest offshore windfarms.
Each of the 32 turbines installed at the new Burbo Bank Extension offshore from Liverpool in the UK, for example, are taller than London's Gherkin tower, at 195 metres from sea level to blade tip, employing composite blades that are 80 metres long and weigh 35 tons each. Imagine the attention such an installation would make if it was to suddenly appear in the middle of a city! Meanwhile, the latest wind blades have now reached an astonishing 94 metres in length.
Each successive Formula 1 racing car – from the industry that really pioneered the use of carbon fibre composites – along with the exclusive supercars produced by the likes of Ferarri, McLaren and Lamborgini, automatically assume iconic status. However, the McLaren MP4-12C launched in 2011, was notably one of the first sub-£200,000 road cars to be based on a carbon body.
Pushing the boundaries further, has been BMW, with its i3 and i8 electric hybrid road cars, which saw the setting up of a huge global manufacturing network, including the world's biggest single-site carbon fibre plant to date. While the design of the i3 is not to everyone's taste – perhaps Chris Bangle's fabric-covered Gina of 2001 would win hands-down in terms of pure design – the i3 surely has to be considered iconic, if only for the key role it has played in flying the flag for the composites industry in the automotive mass.
In this context, the Boeing Dreamliner B787 and Airbus A350 XWB planes surely have to be included here, and there can also be no denying the aesthetic appeal in the engineering of the latest LEAP turbofan aircraft engine.
At the very opposite end of the scale are the fascinating and intricate prepreg materials manufactured by North Thin Ply Technologies and employed in, among many other uses, luxury Swiss watches, jewellery and frames for glasses.
The list really is exhaustive. Please do enjoy the examples we suggest, which showcase just how far the composites industry has progressed in recent year.
Adrian Wilson, Editor.
Table of Contents
787 Dreamliner
Airbus H160
Airbus A350 XWB
Apple Campus 2
Arevo 3D-printed bike
Aston Martin Valkyrie
BMW i3
Cevotec Samba
El Capitan guitar
Elytra Filament Pavilion
Exel lighting poles
Felder Felder dress
IMSE technology
Intel Inside
LEAP Engine
LM Wind Blade
LSEV
McLaren Flyback
McLaren MP4-12C
Mecca Royal Hotel Clock Tower
Medinah Station Concourse Roof
Museum of the Future
Ocean Eagle
Roctool HD Plastics
Russian Orthodox Cathedral Domes
SeaBubbles
Sesto Elemento
Uniti One
Vision of The Fjords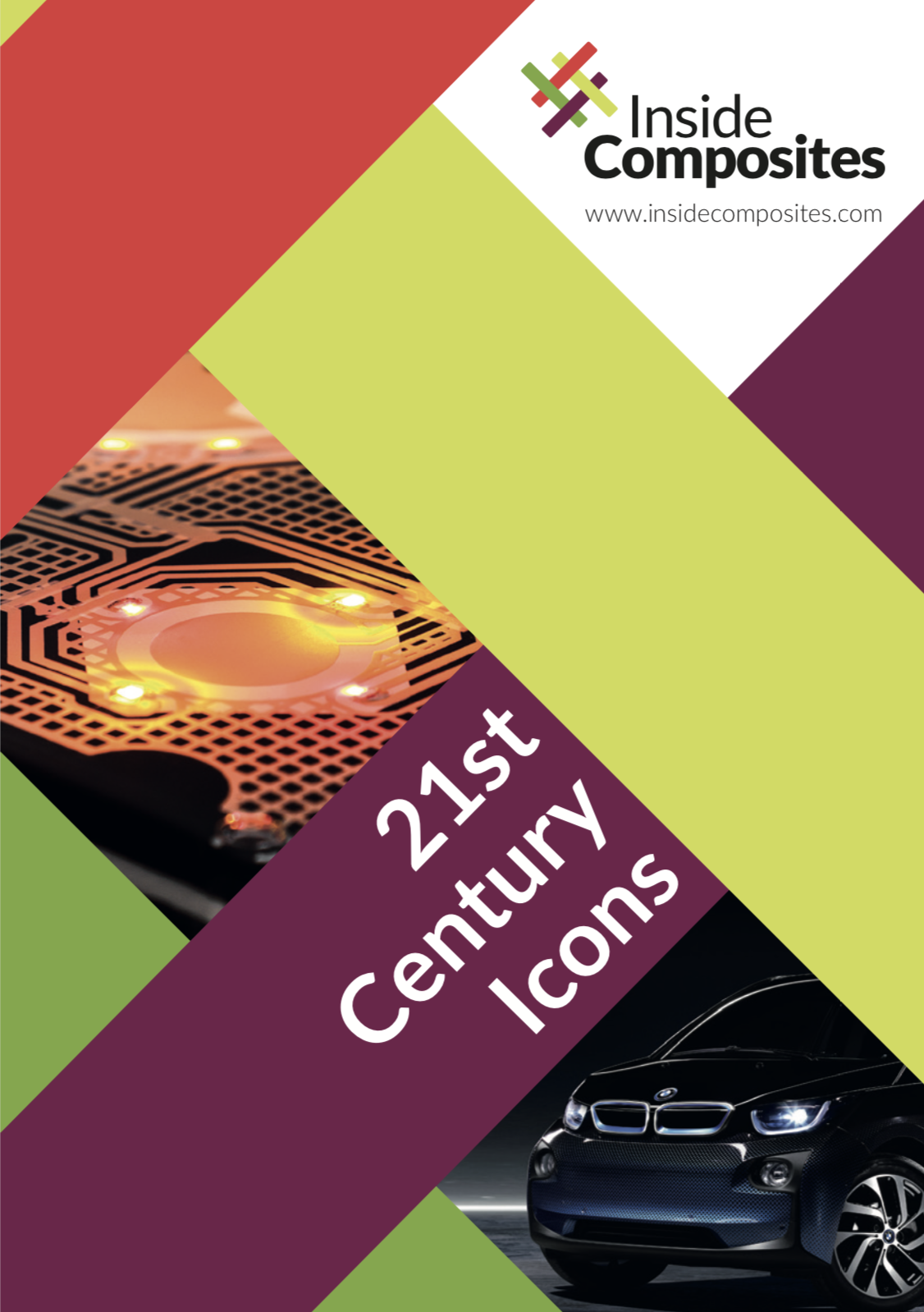 BUY THIS BOOKLET IN PRINT FORMAT
21st Century Icons in Composites (PRINT)
Publisher: Inside Textiles Ltd
40 pages, published February 2019
ISBN 978-1-9160551-1-7
Price: £30.00 including packaging & postage
This booklet is supplied in PRINT format only via email and can be purchased by credit card or via PayPal. Alternatively, readers can email their order and we will invoice accordingly and send their report by post upon receipt of payment.
To buy this report, please select one of the buttons below or email [email protected] .
TO BUY THIS BOOKLET IN PDF FORMAT, PLEASE FOLLOW THIS LINK - 21st Century Icons in Composites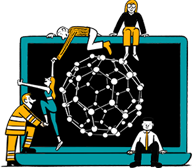 Business intelligence for the fibre, textiles and apparel industries: technologies, innovations, markets, investments, trade policy, sourcing, strategy...
Find out more