Opinion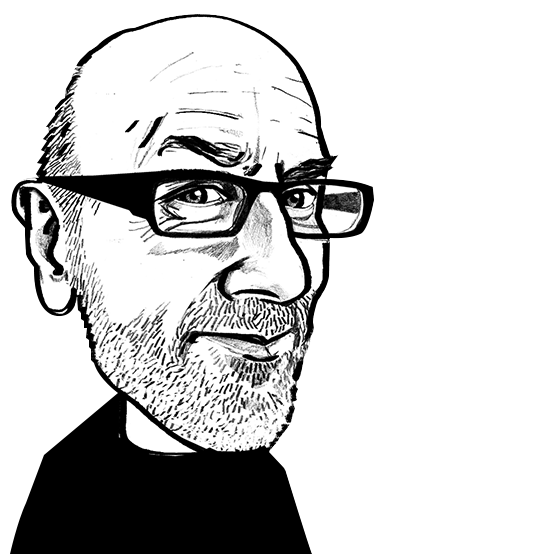 ACIMIT at ITMA 2015
Adrian Wilson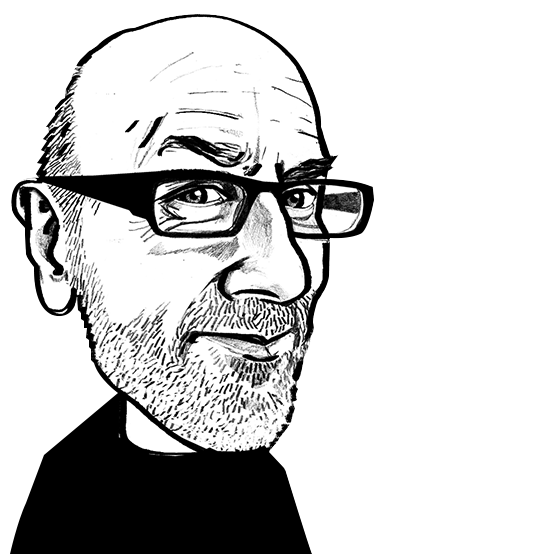 As it celebrates its 70th anniversary this year, ACIMIT has high expectations of ITMA 2015, Adrian Wilson reports from Italy.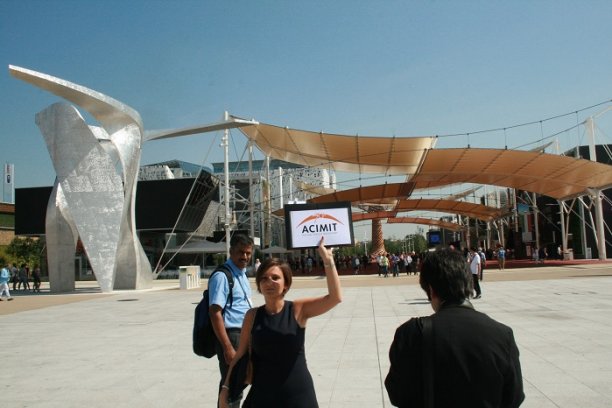 1st July 2015
Adrian Wilson
| Milan
In 2014, around 56% of the sales of Italian-built machinery for manufacturing textiles were achieved in Europe.
This is somewhat contrary to the general impression that the lion's share of the market these days is in Asia.
And as it celebrates its 70th anniversary this year, ACIMIT – the trade association representing Italy's manufacturers of textile machinery – has high expectations of ITMA 2015, which will take place in Milan from November 12-19.
On June 26th, ACIMIT held a press conference at Villa Erba on Lake Como to outline its success on the global market and provide details of the innovations that are under development and will be highlighted at ITMA 2015.
Italian textile machinery sales in 2014 were €2.3 billion, with exports accounting for around €1.94 million. Exports to Asia amounted to 41% in 2014 and those to Europe 40% (with a further 16% sold within Italy itself).
In the first three months of 2015, sales of Italian machinery within Europe increased by 9%, with those to France up 29%, those to Germany up 23% and those to Portugal up by 100%. While China remains the biggest destination for Italian machines, exports to the country fell by 25% in 2014 and dropped by a further 14% in the first three months of 2015. A full recovery in exports to China, however, is anticipated for the remainder of 2015.
ITMA 2015
As far as ITMA 2015 is concerned, ACIMIT president Raffaella Carabelli said that around 30% of the total exhibition space at this year's ITMA would be taken up by Italian machinery manufacturers, with 430 companies occupying 31,000 square metres of space.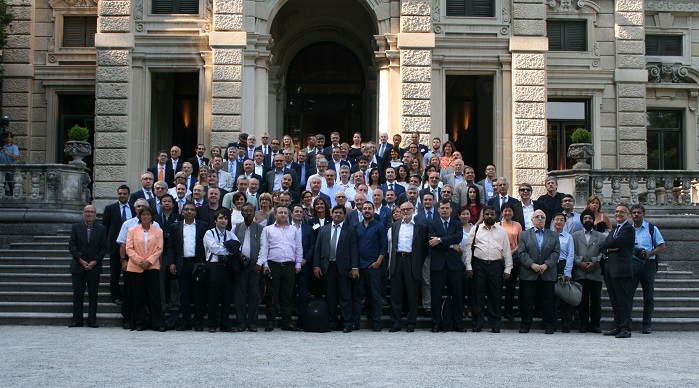 "This is an increase of over fifty per cent compared to the last ITMA in Barcelona," she added.
The support of the Italian Trade Agency is viewed as critical to the success of both ACIMIT and ITMA 2015.
"Italy is the second largest exporter of machinery in Europe with exports of around two hundred billion euros annually," said Alessandro Liberatori, director of its Rome-headquartered machinery division. "The role of generating public support for internationalisation is our key role, and the support of international fairs is crucial to this. The last ITMA in Barcelona attracted over one hundred thousand people from one-hundred-and-fifty countries and we are sure we can increase this significantly in Milan this year."
Innovation
Also at the Villa Erba press conference, three specialists were introduced to speak on innovations in spinning and weaving, in knitting, and in finishing.
They were hampered, however, by being prohibited from mentioning individual company names, in a rather misguided attempt at promoting a united front for ACIMIT members.
This resulted, for example, in Henry Alphandery providing a very detailed history of knitting technology developments by Lonati and Santoni over the past twenty years without being able to mention either company.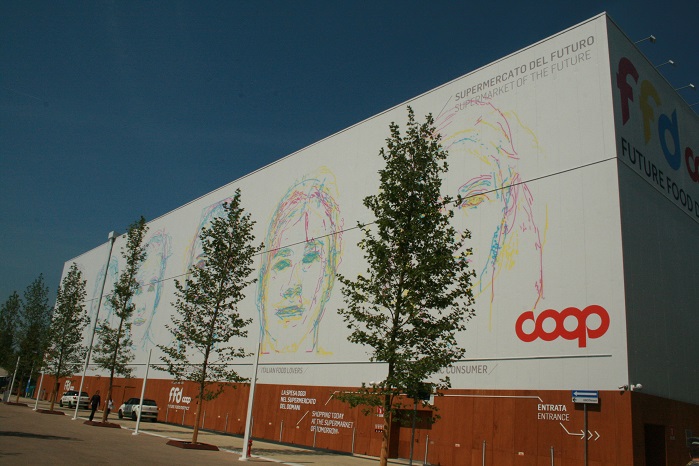 Among general trends, Alphandery suggested that the sophistication of today's Italian knitting machinery, aligned with new improvements in boarding and packaging, would see sock and hosiery manufacturing return to the USA in the near future.
He also said that technologies such as Busi's Twin Layer – which traps air between two layers of material to create insulating micro-cushions – is now being successfully adopted for the medical and compression stocking markets.
Demetrio Neri identified the key achievements in the spinning sector as including the continued development of detecting cotton contamination via UV, acoustic and optical embedded systems – technologies that have also been successfully incorporated by the nonwoven hygiene and medical markets.
He also highlighted the importance of automatic winding – in which Italy's Savio is a leader – and of automatic yarn splicing, particularly Mesdan's Aqua Splicer.
The latest Aqua Splicer is a version for Tencel and Modal cellulosics, which is able to carry out 50,000 splices with just one litre of water. It is the kind of development, which often goes unheralded in terms of its productivity significance.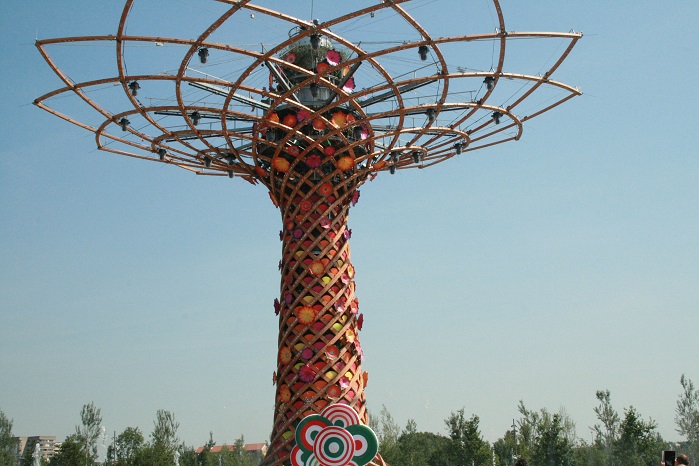 Giovanni Sommariva spoke of the tremendous advantages that have been made in the dyeing of fabrics, in terms of reducing water, energy and dyestuffs consumption and also of the significance of inkjet digital printing. Inkjet printing has been driven by Italian technology, by companies such as Durst, Reggiani and Robustelli, and provides just in time production, low energy consumption, waste reduction and easy operation.
There can currently be no better showcase for the possibilities of large-scale digital printing than the Milan Expo that is currently drawing the crowds and runs until October 31st – sadly just too late for visitors to ITMA 2015.
Under the theme of 'Feeding the Planet, Energy for Life', it features the pavilions of 145 countries, many of them enlivened by detailed graphic designs only made possible by digital printing.
The Milan Expo also provides a foretaste of the internationalism that will be much in evidence at ITMA 2015, and towards which ACIMIT members are currently directing all of their attention.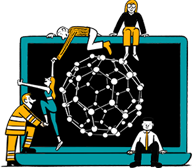 Business intelligence for the fibre, textiles and apparel industries: technologies, innovations, markets, investments, trade policy, sourcing, strategy...
Find out more