Opinion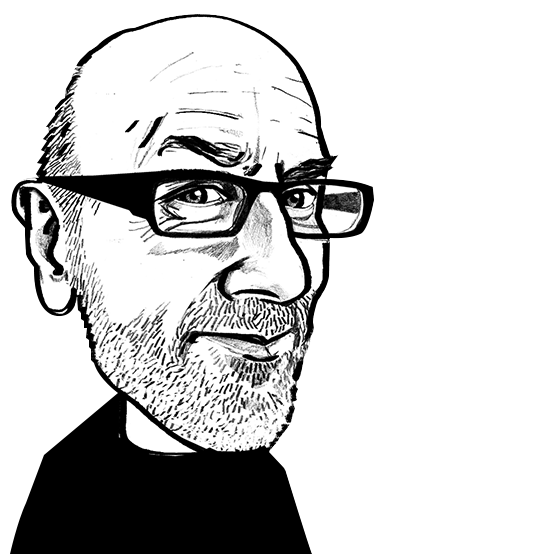 adidas at ISPO 2021: Moving with the EU's Green Deal
Adrian Wilson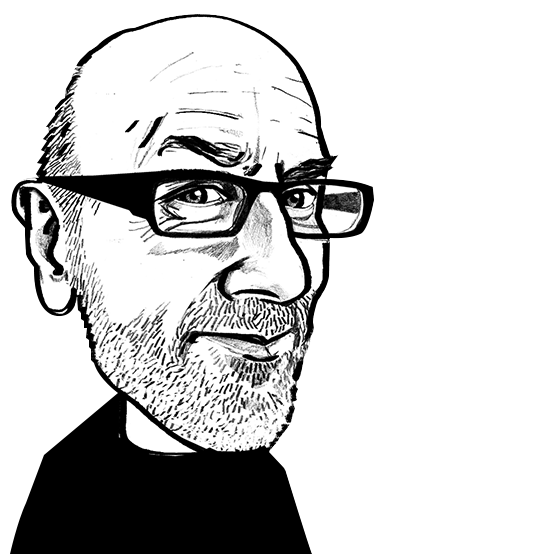 Adidas is on target to use 60% recycled polyester in all of its products globally this year, and to completely eliminate the use of virgin polyester by 2024.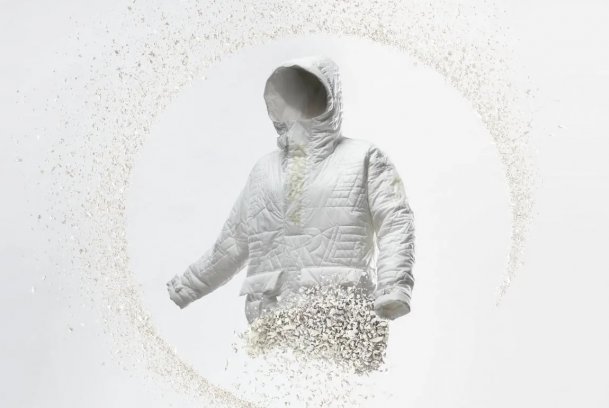 8th February 2021
Adrian Wilson
| Online
As a component of its long-term goal to achieve global climate neutrality for all of its products and across its entire supply chain by 2050, the sports giant has been collaborating with environmental organisation Parley for the Oceans since 2015 and in 2021 will produce 17 million pairs of shoes with recycled plastic waste collected from beaches and coastal regions, after making more than 15 million of them in 2020.
In 2020 alone, adidas and Parley collected almost 7,000 tons of plastic waste, corresponding to around 350 million plastic bottles.
In addition to the Parley products, adidas is increasing the recycled materials used in its overall product range. Its Primeblue and Primegreen labels distinguish articles made with recycled materials while offering full functionality and durability.
The prototype Ultraboost DNA Loop shoe, showcased in October 2020, is made from one single material from sole to laces and is welded without glue. Once the shoe reaches the end of its life cycle, it can be shredded to pieces and reused. This Spring, adidas will launch a large volume successor to the Ultraboost DNA Loop.
Futurecraft
Speaking at last week's ISPO Munich 2021 online conference, Birgit Freundorfer, design director at adidas Outdoor, spoke of her work as part of the adidas Terrex Futurecraft team behind the development of the ISPO 2020 Gold Award-winning Loop anorak.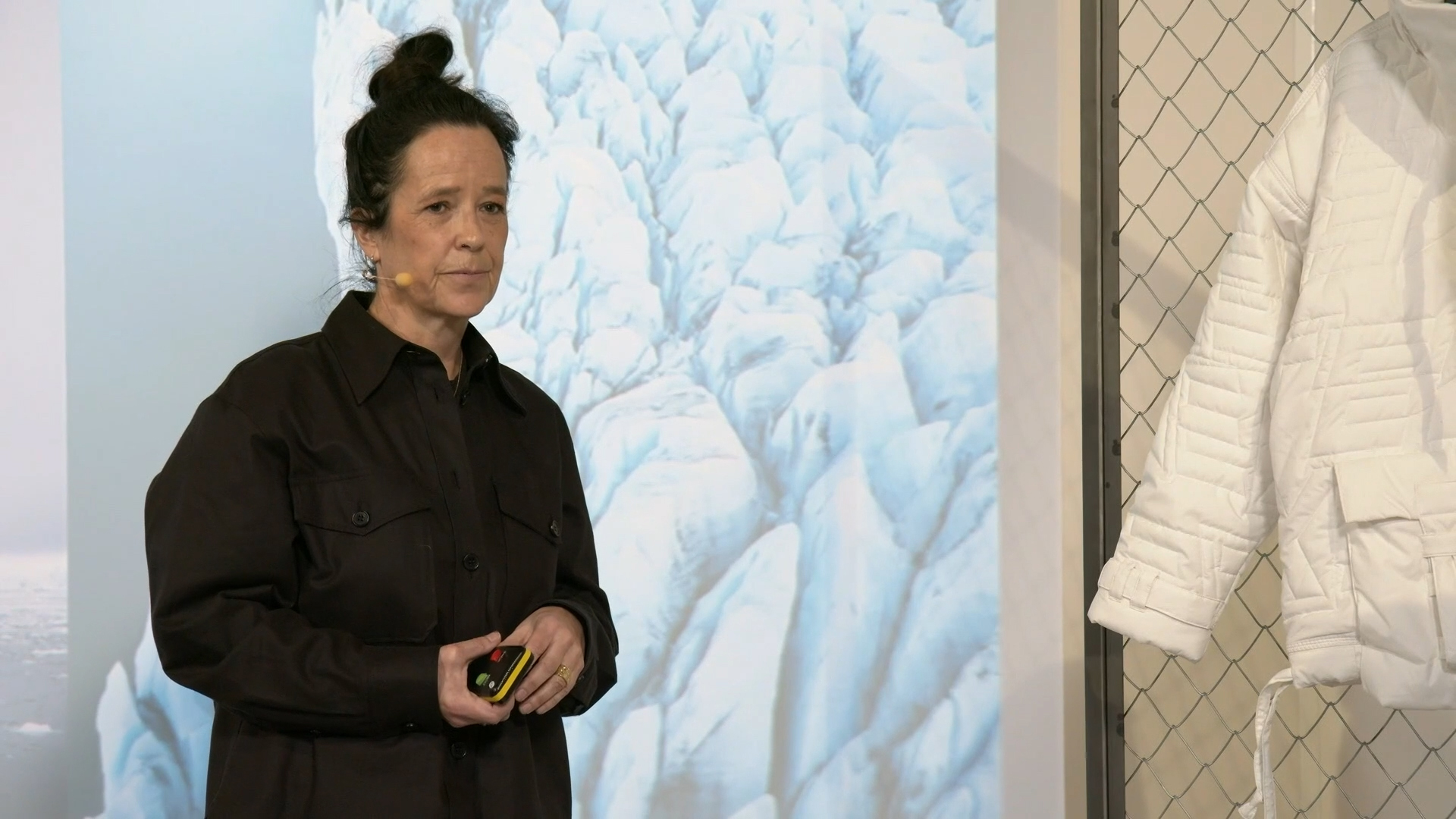 "Innovation today means not adding complexity and thinking, designing, and challenging the norm," she said. "We took a reductive approach in our design, stripping the garment back to its essence. Purely by having fewer components, there is less production and less shipping along the supply chain, saving on transportation and processing emissions. Small details – unnoticeable to the average consumer – can make a major difference.
"An average insulated jacket consists of up to 30 different components and we came up with a solution based on just three. In addition, it is a mono-material product, based on the same polyester, for which we developed a new insulation with PrimaLoft. The dyeing process was also eliminated for this jacket."
A lacing system was developed for opening and closing the entrance, sleeves and pockets, and creative quilting was exploited to the full to create both loft and the key visual appeal of the garment.
"This jacket can be simply turned back into new yarn and created again," Freundorfer said.
New Cotton Project
James Tarrier, adidas project leader for the New Cotton Project also took part in a panel discussion, 'Teaming up for Circularity', during ISPO Munich online.
The €6.7 million EU-funded New Cotton Project, based on the regenerated cellulose developed by Infinited of Finland was described by Katrin Ley, managing director of Amsterdam-based Fashion for Good, as "an orchestrated collaboration between the entire supply chain, funders and policy makers to establish waste as a new feedstock, involving innovation at scale."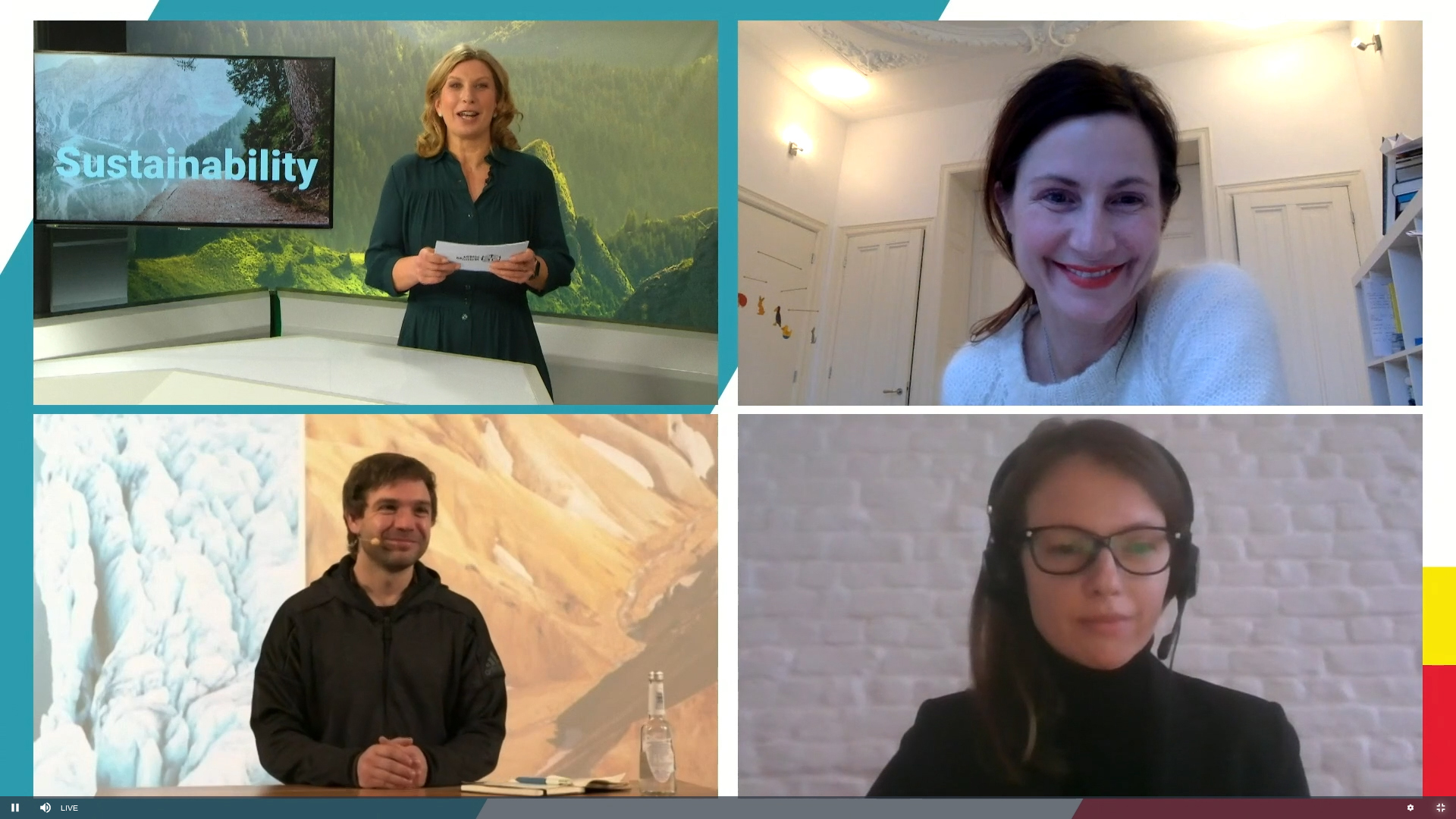 "For the first time we have 12 major industry players involved in a pre-competitive project," she said. "Such supply chain consortia are what it will take to move forward on the road to scale."
The EU has identified the high potential for circularity within the textile industry, while simultaneously highlighting the urgent need for the development of technologies to produce and design sustainable and circular bio-based materials. Making sustainable products commonplace, reducing waste and leading global efforts on circularity are outlined in the European Commission's Circular Economy Action Plan, introduced last March.
The plan constitutes a component of the highly ambitious European Green Deal, which will see €750 billion pumped into a wide range of projects, with the overall aim of making the entire continent climate neutral by 2050.
New strategy
Helena Braun, vice-president of the EU Green Deal at the EC said that a new strategy for the textile industry was being prepared and was likely to become legislation before the end of 2021, with the aim of modifying how products are designed, produced and consumed.
"The complexity of the textile supply chain means it merits its own strategy within the Green Deal, similar to the one we have successfully introduced for plastics," she said. "Public consultations are about to be launched, which we encourage all interested parties to be involved in."
"Our role is to ensure that all the pieces of the puzzle are there," said Tarrier, of the New Cotton Project. "The beauty is, if successful, we will have a ready-made supply chain that can be scaled up quickly. Once the technology is in place, we need to work with the EU to establish how we collect the waste through a unified system, and not with different systems in place in different countries."
Both Adidas and H&M aim to establish take-back programmes to collect the Infinited clothing that is produced, to determine the next phase in their lifecycle. The aim is that clothing that can no longer be worn will be returned to Infinited, for regeneration into new fibres.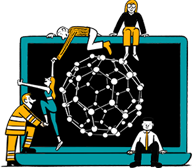 Business intelligence for the fibre, textiles and apparel industries: technologies, innovations, markets, investments, trade policy, sourcing, strategy...
Find out more