Testing/​Standards
Advanced permeability testing for footwear
Versaperm has introduced a fast instrumental system, which it says can speedily measure vapour permeability.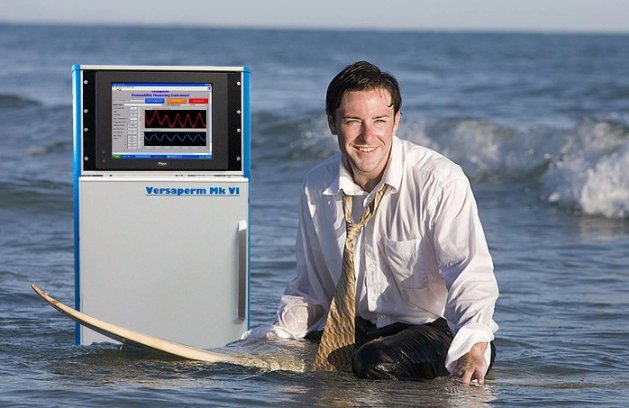 22nd September 2017
Innovation in Textiles
| Maidenhead
Weatherproof footwear fabrics are typically natural materials, laminates, or plain weaves with yarns coated with a durable, water repellent finish. Many also have a microporous or monolithic film coating or multi-layer combination. Today, these materials are produced in massive quantities worldwide.
The system gives accuracies in the Parts Per Million (PPM) range and is designed both to speed product and textiles development, as well as having the ability to provide smart quality control for materials and finished products.
Vapour permeability
Permeability is the ability of a gas or vapour to permeate through a material. If you have a material, laminated material, coating, or film, with water, the atmosphere or any environment on one side, you hope to keep it there, but the trouble is that all liquids give off vapours and they can pass (permeate) through the actual material, to reappear as liquid again on the other side. Every coating, film and material acts in a different way. As an example, common materials like silicone and cellulose are good barriers against liquid water, but water vapour passes almost straight through them.
"The problems that can be caused by vapour permeability range across all materials and most manufacturing processes. This makes a crucial point – just because you know the stated value for the vapour permeability of a material, does not mean you can rely on that value for your production," the company explains. "Manufacturing and other conditions can change it radically. The only real-world solution is to measure and quality control the permeability of the finished component or product."
How do you measure permeability?
Until thirty years ago the most realistic way to measure vapour permeability involved sealing a little cup with the material, weighing it, waiting several weeks or months and weighing it again to see how much vapour had passed through. Many ISO and other standards are based on this slow technique. To meet these standards, Versaperm manufactures Gravimetric test equipment.
According to the company, the more effective technique is to use an instrumental system. A series of instrumental techniques have been developed which can take a measurement both quickly and very accurately, sometimes in as little as 30 minutes and virtually always within a day. Depending on the material and the specific vapour, results are usually accurate in the Parts Per Million (PPM) range, though sometimes Parts Per Billion are achieved.
With some equipment, you can measure the permeability of either the finished product or a sample of material. Normally with textiles, the material is clamped between two chambers. You flow the gas or water vapour passed one side and use a sensor to effectively count the number of molecules that pass through. This method can be extremely accurate with measurements accurate in the parts per million (sometimes billion) ranges.
Complex subject
"Vapour permeability is a surprisingly complex subject, and industrial films, multi-layer laminates and coatings are even more so. Results can be counter-intuitive and some seeming solutions may make the problem worse," the company comments.
"However, getting it right can lead to better manufacturing and improved products with longer working lives with better performance. With permeability, what starts out to be a barrier, may well end up as a solution."
As well as the instruments, Versaperm offers a fast turnaround laboratory and consultancy service for cases where a company's throughput is not high enough to warrant a dedicated instrument.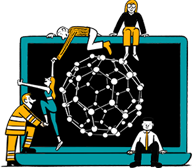 Business intelligence for the fibre, textiles and apparel industries: technologies, innovations, markets, investments, trade policy, sourcing, strategy...
Find out more