Nonwovens/​Converting
Ahlstroms Disruptor to purify Indias water supply
Ahlstrom Group announced today that it has partnered with Eureka Forbes Limited to launch a ground breaking product to serve the growing needs for clean water in the Indian sub-continent. The device designed and manufactured by Eureka Forbes, which will be sold under the brand name AquaSure, incorporates Ahlstrom's Disruptor filter media. Disruptor, which removes a wide range of pathogens and submicron contaminants from water. The new AquaSure storage water purifier is

19th July 2010
Innovation in Textiles
| Mumbai
Ahlstrom Group announced today that it has partnered with Eureka Forbes Limited to launch a ground breaking product to serve the growing needs for clean water in the Indian sub-continent.
The device designed and manufactured by Eureka Forbes, which will be sold under the brand name AquaSure, incorporates Ahlstrom's Disruptor filter media.
Disruptor, which removes a wide range of pathogens and submicron contaminants from water. The new AquaSure storage water purifier is said to remove all three types of contaminants from water: physical, chemical and microbiological, without the use of any chemicals giving not just microbiologically pure, but safe drinkable water.
"Designed for the challenging conditions in distribution, storage and end-consumer use in developing markets like India, this technology eliminates the need to add disinfecting chemicals that raise potential public health and safety concerns. In addition, it offers consumers a simple, convenient and affordable way to purify their water, consistent with entrenched consumer habits," a spokesperson for Ahlstrom said today, adding:
"Ahlstrom sees water purification as one of its key product areas for the future and continues to invest in expanding the capabilities of Disruptor technology. Product applications are now available in a variety of configurations with added functionalities. The technology is unrivaled in combining high capacity and efficiency with low operating pressures of the filter."
Ahlstrom says it is delighted to partner with Eureka Forbes Limited, an acknowledged leader in the field of water purification products with a very strong presence in India and growing presence in several developing countries.
Disruptor is a category of nonwoven media that is claimed to filter water with the efficiency of a membrane but a higher flow rates and many times less pressure drop. It is an electro adsorptive filter media that improves water quality through a natural positive charge that is effective in both fresh and brackish water at removing submicron contaminants.
The patented technology is based on attaching boehmite (AlOOH) fibers 2 nm in diameter x 250 nm in length onto a micro glass structural fibre. The fibres create a highly electropositive nonwoven filter media with a zeta potential of >50 milivolts at pH7.2. Disruptor is said to have excellent loading capacity due to the availability of more than 42,000 square meters of electropositive fibre surface area per square meter of filter media.
According to Ahlstrom, a wide range of very fine powders can be effectively retained by the electropositive fibres without the use of binders or adhesives that would obstruct surface area. Disruptor PAC contains 32% by weight powder activated carbon to improve the taste and odour of water by removing chlorine and humic compounds.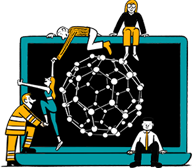 Business intelligence for the fibre, textiles and apparel industries: technologies, innovations, markets, investments, trade policy, sourcing, strategy...
Find out more