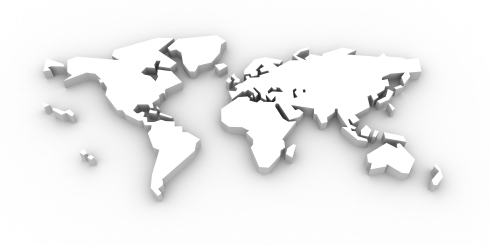 Smriti Zubin Irani, Minister of Textiles, Government of India, has underlined the need to address the issue of lack of manpower in the technical textiles for which the industry needs to first define the requisite skills. After defining the skills, the task would be to bridge the gap in which the industry would be supported adequately by the Government of India, the Business Standard reports.
Addressing a curtain raiser of Technotex-2017, Ms Irani assured that the government would consistently and constantly engage with the industry to create standards for the technical textiles sector. "The industry needs to come forward and utilise platforms such as Technotex for convergence of efforts," she said.
Technotex-2017
Technotex-2017 is India's premier technical textiles show, organised by FICCI jointly with the Ministry of Textiles, Government of India. The sixth edition of the international exhibition, conference and seminars will be held from 12-14 April 2017 in Bombay Exhibition Centre, Goregaon, Mumbai.
The event will showcase products from various sub-sectors of technical textiles, such as Indutech, Meditech, Mobiltech, Ecotech, Geotech, Packtech, Protech, Sportetch, Agrotech, Clothtech, technical textiles equipment and machinery, raw materials and textile manufacturing services.
Technotex is expected to draw in more than 200 exhibitors, looking to showcase a varied collection of technical textiles from the various sub-sectors of the technical textiles industry. With participation from countries like Korea, Switzerland, Japan, US, Germany, Sweden, Belgium, UK, Luxembourg, Austria, Italy and more, the event will also have country pavilions of Taiwan and China.
Agrotech and geotextiles
"Agrotech and geotextiles must be represented at Technotex as the sectors have great untapped potential," commented Ms Irani.
"Technotex stakeholders should engage with agri-institutes and urban local bodies to create awareness among them regarding the advantages of agrotech such as less consumption of water and better productivity and of geo textiles such as environment-friendly sustainable growth, respectively."
Standardisation efforts
On the occasion, Irani released the Standards on Technical Textiles and brochure of the event. The release of the standards marks a vital step towards the ministry's efforts of standardisation of the technical textile products in India.
Alka Panda, Director General, Bureau of Indian Standards (BIS), said: "BIS has constituted specialised committees to expedite the process of developing standards. She urged the industry to actively participate with BIS and help in developing standards. BIS was looking forward to industry's suggestions on standardisation as this would spur innovations."