Fibres/​Yarns/​Fabrics
Meaty markets for biobased nanofibres
Scaffold supports muscle-tissue formation and has a unique 3D structure.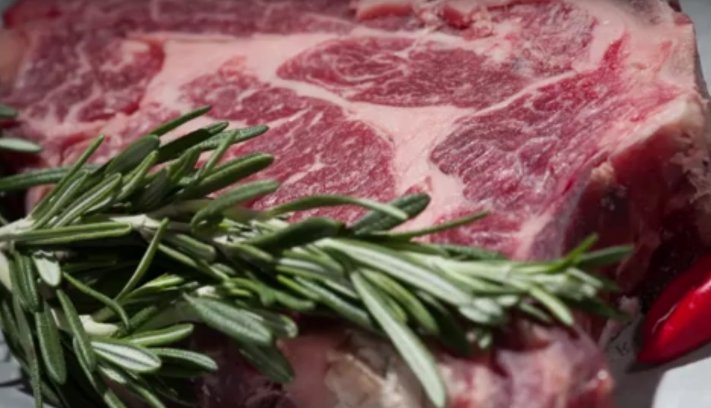 25th May 2021
Innovation in Textiles
| Tallin, Estonia
A unique opportunity in the rapidly-growing field of cultured meat is being pursued by nanofibre producer Gelatex.
Biodegradable and biobased facemasks could also prove to be a winner for the company, based in Tallin, Estonia, going forward.
Cultured meat
It is estimated that by 2040, 35% of all meat consumed will be cultured – produced by the in vitro growing of animal cells.
"Nanofibres are already widely used for cell cultivation and in growing meat, it is necessary to have a scaffold in order to achieve a steak-like structure," said Mari-Ann Meigo Fonseca, co-founder of the company. "Otherwise, the meat would just be like a mush of cells – like paté. Other possible solutions for this application have proved too expensive but now thanks to our proprietary technology we can make cultured meat a reality at competitive prices.
"We have already developed an edible plant-based scaffold that supports muscle-tissue formation. It has a unique 3D structure and works with many cell lines, meaning it can be used to make pork, beef or fish, and it is the most scalable and affordable solution available for cultured meat now. We are already testing with eleven cultured meat companies and many of them are already customers."
Proprietary technology
Speaking at the recent Rethinking Materials conference held from May 19-20, Fonseca said that Gelatex has developed a proprietary system for producing nanofibre nonwoven sheets that is much more productive than existing electrospinning technology and is also able to cost-effectively process biofibres at scale.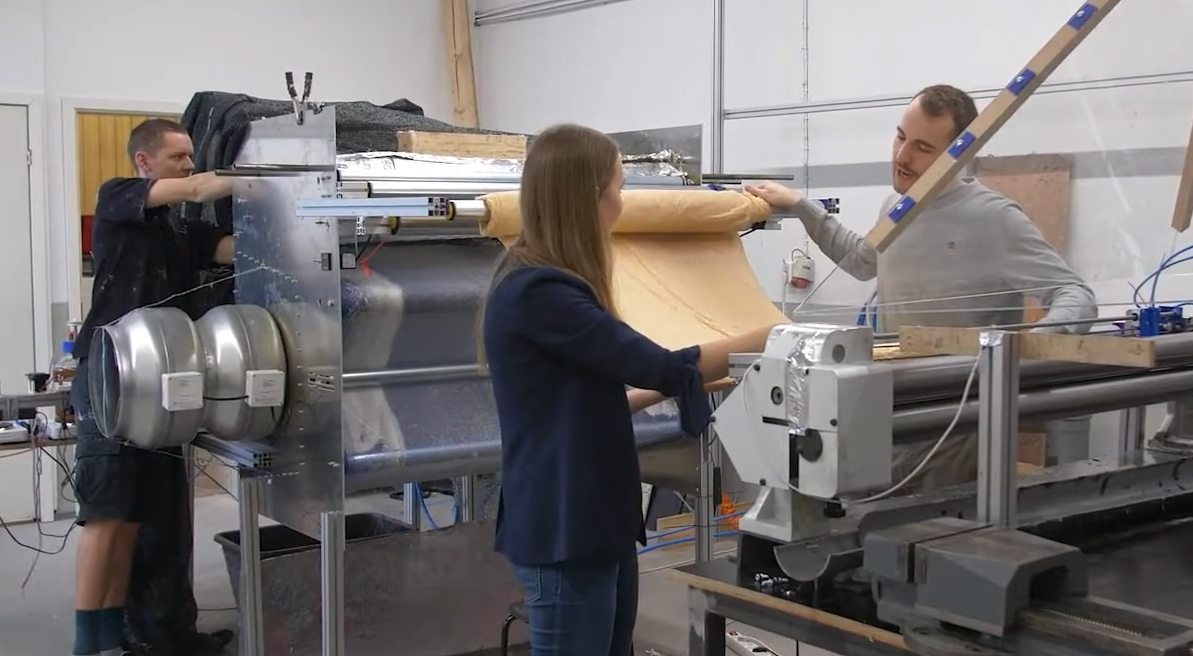 "High production costs have meant that many potential new nanofibre products have not been pursued to date, because the biggest electrospinning unit that costs €8 million can currently produce only 360g of nanofibre an hour," she said. "With our prototype machine – built at a fraction of that cost – we can already produce one and a half kilograms per hour, which is enabling us to reduce the cost of producing nanofibres by over 90% – and we aim to increase the capacity to 10kg per hour this year. Our method also doesn't use high voltage, making it safer."
Growth
The use of nanofibres in general is growing rapidly as a result of some of the unique properties they possess. Due to their extremely small diameter, nanofibres have a massive surface area to mass ratio and many chemical and physical processes occur only on the surface of objects and not in the bulk of a material. Nanofibres can therefore be immensely useful in functions where the availability of surface area is important, such as energy storage, filtration, drug delivery etc.
Nanofibrous materials are also highly porous which allows for high breathability filters and efficient tissue engineering scaffolds and they also have very low densities, making them extremely light.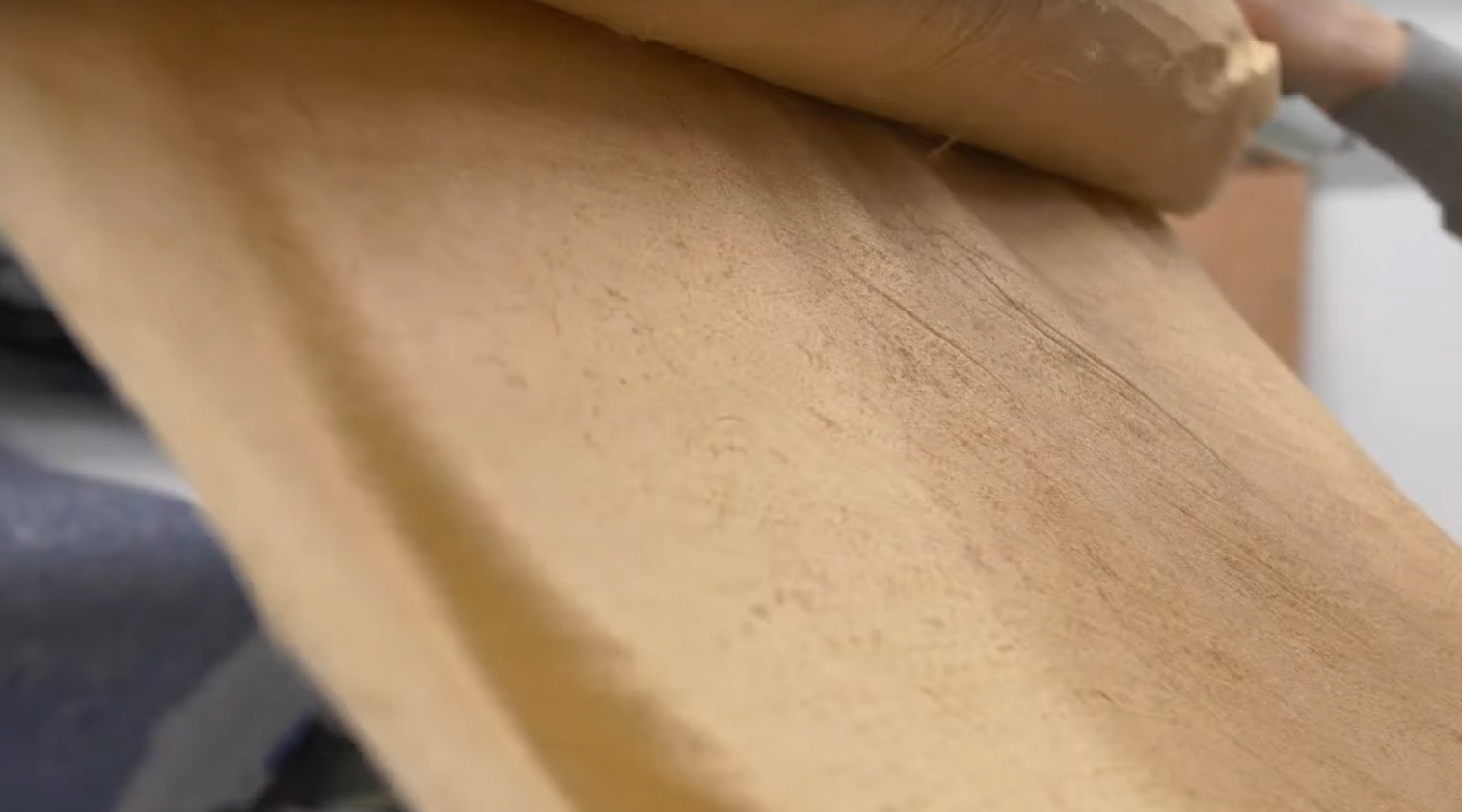 Gelatex is currently focused on biodegradable and biobased raw materials but its versatile technology works with many different polymers and solvents.
"In some applications we have developed our own products, while for other applications we first provide a nanofibre development service to customise the properties of the material and then we start manufacturing for customers," Fonseca said.
Licensing is also something the company is considering in specific cases, she added.
Facemasks
"In filtration, for example, the problem we are solving is that currently, most filters and facemasks are made from petroleum-based materials that take hundreds of years to decompose. The most efficient filters contain nanofibres, and it is possible to achieve similar results with biodegradable polymers, but again the cost has been too high. For the first time we can make biodegradable filters cost effectively. We have done a proof-of-concept in this field and are currently working on further developments with customers."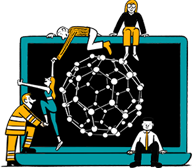 Business intelligence for the fibre, textiles and apparel industries: technologies, innovations, markets, investments, trade policy, sourcing, strategy...
Find out more