Technology/Machinery
New developments from Harry Lucas for ITMA
Harry Lucas Textilmaschinen GmbH is a textile machinery manufacturer specializing in circular warp and weft knitting machines and knit braiders. The well established German company's highly specialized machines are exported worldwide for production of fabric used in medical, technical textiles and fashion markets. Harry Lucas is also well known for the production of spiralizing and circular knitting machines for low and high pres

10th August 2011
Innovation in Textiles
| Hamburg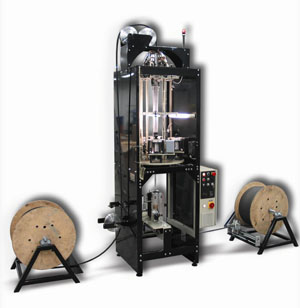 Harry Lucas Textilmaschinen GmbH is a textile machinery manufacturer specializing in circular warp and weft knitting machines and knit braiders. The well established German company's highly specialized machines are exported worldwide for production of fabric used in medical, technical textiles and fashion markets.
Harry Lucas is also well known for the production of spiralizing and circular knitting machines for low and high pressure hoses which are used in applications for the automotive industry, for example.
The company employs 100 people and produces about 300 machines a year and via its international network Harry Lucas says it guarantees top quality at best prices with best individual customer service worldwide.
Harry Lucas' philosophy is "the most efficient conversion of the requirements and demands of every individual customer," and this guiding principle essentially describes the traditional aim of the company's management and research and development department.
Whether it is about technical instruction, the just-in-time delivery of spare parts or the customized conversion of constructive approaches during the development of each machine, the customer is always the focus of the company's efforts.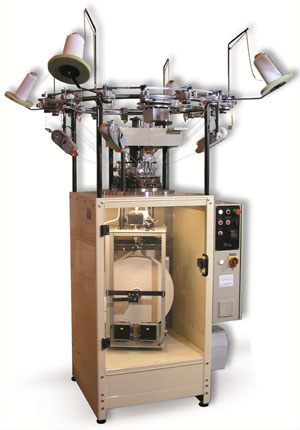 "The modular construction concept of our machines makes it possible for us to offer a customized and performance-oriented solution according to the special demands of our customers' production within a short time," says Managing Director Harry Lucas, adding:
"The customer chooses his very specific configuration from our broad spectrum of high performance modules, exactly shaped to the individual requirements of the production process. In this way, the new machine joins seamlessly into current production. Our customers gain by our extensive knowledge about optimized processes and can count on our service at any time."
"The idea for a completely new product with innovative production engineering, the refinement and optimization of current process engineering with the destination of costs optimization or at all the wish for no more available production engineering and a the corresponding maintenance - HARRY LUCAS has the solution,"
Harry Lucas will be showing the following new machines at ITMA 2011 in Barcelona this September:
RR3-Z-24s
The high performance RR3-Z-24s is a single jersey machine with Litespeed needle for complex pattern structures over 24 systems, with 4-feed control, central stitch adjustment and increased field of adjustment inside the mesh and the plate deduction for extreme patterns and inputs. Production speed: 150 rpm.
RR2-Z-16s
High performance double-jersey knitting machine with rubber-/ lycra-shot-entry for bandages with special lock for this application. Rib-lock adjustment for an easy change of the cylinder and the rib plate. Production speed: 100 rpm.
RR2-Z-FBRJ-109
The RR2-Z-FBRJ-109 machine is intended for the production of cylindrical, conical and curved tubular fabrics for knee, ankle and elbow support. It is equipped with a dial-needle selection with newly developed three-way-technology, a needle selection in the dial lock, central stitch adjustment, single adjustment of the systems, electronically change from curved to straight knitting, lycra-rubber fournisseur for the production of the form, finished edge and central dial lock adjustment.
Harry Lucas says that by this combination it is now possible to produce complex knee-supports, which previously could only be produced on flat knitting. "Even by this significantly increased speed now a processing time of just 90-100 seconds per knee-support is possible," the company says.
RD-4s
"This machine is intended for the production of endless single jersey tubular fabric. It operates with a fixed cylinder and rotating cam box and the fabric can be used for a very wide variety of applications, such as plain cords with inlet or tubes with filling granulated or recycling material, rubber tubes, cable etc," Harry Lucas says. A range of raw materials can be used, such as synthetic fibres, glass-fibre, stainless steel, copper and carbon fibres.
Vepa-E
According to the company, the Vepa-E is the first circular knitting machine with 4-ring-laying for the production of complex patterns for the packaging industry or for technical textiles. All laying rings are selected fully electronically and can be programmed at will, it is claimed.
RV-8s
The RV-8s is a high performance circular knitting machine with automatic change of the bobbin rolls and cardboard sleeve feed for the bobbin core. At 400 rpm and with 8 systems the machine is said to reach a productive capacity of 5 meters per minute.
RHU with caterpillar
The RHU with caterpillar is a high performance machine for the online production of knitted fabric onto plastic, silicon and rubber hoses for use as garden-hoses, radiator-hoses and turbo-charge hoses.
Harry Lucas claims this is the world's fastest knitting machine with up to 5200 needle movements and with a productive capacity of 20 meters per minute. The machine has a 1 ½" diameter with 8 systems, compound needles (patented by Harry Lucas) with rotating bobbin-ring with up to 11kg bobbin weight.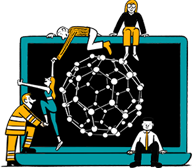 Business intelligence for the fibre, textiles and apparel industries: technologies, innovations, markets, investments, trade policy, sourcing, strategy...
Find out more