Industry Talk
NWtexnet into Europe
Now a privately owned business following the ending of its contract with England's North West Development Agency, technical textiles cluster organisation NWtexnet held a breakfast briefing session for the region's industry on Wednesday June 1st 2011 in Bolton. Professor Richard Horrocks, Chairman, announced a number of new initiatives around research and development (R&D) at the Industry Forum* event held at the Ramada Jarvis Hotel, which was attended by o

6th June 2011
Innovation in Textiles
| Bolton
Now a privately owned business following the ending of its contract with England's North West Development Agency, technical textiles cluster organisation NWtexnet held a breakfast briefing session for the region's industry on Wednesday June 1st 2011 in Bolton.
Professor Richard Horrocks, Chairman, announced a number of new initiatives around research and development (R&D) at the Industry Forum* event held at the Ramada Jarvis Hotel, which was attended by over 30 delegates.
During a recent trip to Brussels, Stephen Kay, the new managing director of NWtexnet, says he discovered that the UK was poorly represented in terms of European R&D grants and therefore had little chance of accessing support for UK companies. NWtexnet is now a member company of the EU textiles trade association EURATEX and Stephen has been invited to join its Technical Experts Panel.
"The primary function of EURATEX is to lobby on behalf of the textiles sector at EU level and help members access funds for research and development through the Framework Programme 7. We are a small but significant voice and we have enjoyed some early success," says Stephen Kay.
Stephen Kay went on to describe the projects which NWtexnet is involved in with the help of Dr Neil Calder, Director of Engineered Capabilities and an ex BAE Systems composites manager.
1. STAY COOL
"There are over half a million fire fighters in the EU. Heat stress reduces operator effectiveness. The project aims to develop a novel, lightweight body cooling system. Key technical challenges are to produce a functional, wearable 'heat pipe' garment and lightweight heat exchanger to disperse excess heat away from the wearer."
2. 2BFUNTEX
"The European Commission is concerned that previous research funding has not delivered sufficient industrial benefits. It sees future R&D programmes as an essential contributor to economic recovery. This project proposal has identified 'substantial untapped potential in functional textiles'. The major outcome of this project is to foster international co-operation to maximise the potential of Advanced Flexible Materials and create a new synergy between universities and research institutions. Another key aim is to identify training requirements and producing training materials for the workforce of the future."
3. 3D LIGHT TRANS
Neil Calder led on this session, explaining that the market trend for the use of composite textiles would increase by a factor of five over the next ten years. "New technologies in the energy sector, (wind farms), aerospace and automotive end users will make enormous demands on the textile sector.
This project will develop 'near net shape' 3D woven composites and will look at the commercial opportunities for large scale manufacturing technology for high-performance lightweight 3D multifunctional composites. The overall objectives are to lower the barriers to the use of 3D woven semi-products and preforms for structural composites," Mr Calder explained.
Bentley Motors are one of the partners and are working on a new lightweight boot lining to house the battery and spare wheel. One of the EU's largest car makers, FIAT, is also a member of the project consortium and is looking at producing a variety of vehicle parts in the project's lifetime.
Shaping the future
EURATEX has commissioned a piece of work to identify which technologies and innovative practices should be funded in the future. NWTexnet, now recognised as a major player in the UK technical textiles sector, was approached by Helder Rosendo, General Manager of CITEVE, the Technological Centre for Textile and Clothing Industries of Portugal.
As a result he was invited to attend the meeting and be given the opportunity to interview employers and partner organizations. Industry participants were asked to consider a number of questions which included:
Which are the technologies or innovations that can be consider as the most important breakthroughs within the textile and clothing value chain in the last 10 years?

Do research results reach the companies? How successfully is R&D transformed into marketable products?

What do you think is critical to achieve good patent to market ratios and good innovation to market ratio?
The session resulted in a lively debate and has provided Helder and NWtexnet with the opportunity to canvas a wider group of employers who in real terms will help to shape future projects.
NWTexnet's next Industry Forum meeting will be held at Airbags International in Congleton, Cheshire in early September. Francois Maistrelli, General Manager, will share the company's experience in Lean Manufacturing and provide a site tour for delegates. Please email [email protected] to book your place or for more information phone Yvonne Birch on +44 (0) 01204 860185.
Note new contact details and address:
NWtexnet
120 Bark Street
Bolton, Lancashire, BL1 2AX
United Kingdom
*Membership includes industry leaders, HE and FE institutions Trade Associations and key partners in the region including the Automotive Alliance, Textile Institute and MAS. Over the years the Forum has changed shape to reflect the needs of the textiles cluster in the North West and its footprint covers the whole supply chain from fibres to fabric production to finishing and product care.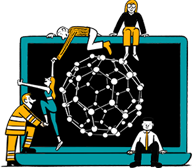 Business intelligence for the fibre, textiles and apparel industries: technologies, innovations, markets, investments, trade policy, sourcing, strategy...
Find out more