22nd June 2016, Luxembourg/Znojmo
Pegas Nonwovens to establish subsidiary in South Africa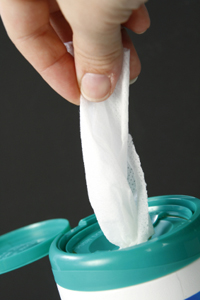 The Board of Directors of Pegas Nonwovens SA, a leading producer of nonwoven textiles, has decided to establish a subsidiary and to commence negotiations about the purchase of land for potential future production site in the Republic of South Africa.
The decision of the Board of Directors was preceded by a thorough analysis of all important aspects concerning the investment into new production capacities.
Based on this analysis and other information gained over the last year, the Board of Directors has taken the decision to establish a subsidiary in the Republic of South Africa for the purpose of purchasing a specifically identified land parcel.
Project
"The establishment of the company represents the beginning of a project, at the end of which, I firmly believe, will be another production plant built outside the boundaries of the Czech Republic," commented František Řezáč, CEO and Member of the Board of Pegas Nonwovens SA.
"Together with the establishment of this company, we are starting to take steps that will lead to the purchase of the identified parcel and expect that the entire land purchase process will be formally completed during the next few months.
New markets
We are considering utilising the latest production line based on the COMPACT concept, which, due to its lower overall investment costs, lower demands on infrastructure and lower capacity, represents a platform which is suitable for penetrating into new, especially developing markets.
At the same time, we are also entering into negotiations with customers that have expressed an interest in cooperation in this region, with the objective of filling the production capacity of this new production line. Based on the results of these negotiations, we will decide about the purchase of a new production line no later than in the first half of 2017."
Pegas Nonwovens
Pegas Nonwovens, founded in 1990, is today a leading producer of spunmelt nonwovens in the EMEA region. The company's products are sued primarily in the personal hygiene products market. The manufacturer produces polypropylene / polyethylene nonwoven textiles principally for use in disposable hygiene products (such as baby diapers, adult incontinence and feminine hygiene products) and, to a lesser extent, in construction, agricultural and medical applications.
Currently Pegas runs two plants with a total of eight production lines in the Czech Republic and one production line in Egypt. The total production capacity of the company is currently up to 110 thousand tonnes of nonwoven fabric per annum.
This article is also appears in...