Exhibitions and Conferences
Techtextil, Texprocess and Material Vision 2011 ready for take-off
With a total of 1561 exhibitors from 60 countries, the new trade-fair combination of Techtextil, Texprocess and Material Vision opens its doors this week in Frankfurt am Main for the first time. With this constellation including the new Texprocess trade fair, we are all set for a highly successful premie and offer an international spectrum of products and services revolving around the production and processing of textiles and other innovative materials,, Detlef B

22nd May 2011
Innovation in Textiles
| Frankfurt Am Main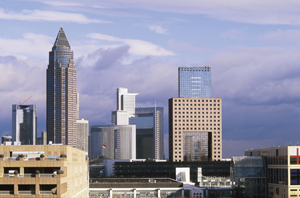 With a total of 1561 exhibitors from 60 countries, the new trade-fair combination of Techtextil, Texprocess and Material Vision opens its doors this week in Frankfurt am Main for the first time.
With this constellation including the new Texprocess trade fair, we are all set for a highly successful premie and offer an international spectrum of products and services revolving around the production and processing of textiles and other innovative materials,, Detlef Braun, Member of the Board of Management of Messe Frankfurt, said at a press conference last week.
The two trade fairs, Techtextil and Texprocess, form the core of a unique range of products and services for the international textile market. Techtextil is the premium venue for technical textiles and nonwovens in almost all branches of industry with 1207 exhibitors presenting their innovations from 24 to 26 May. At Texprocess, the industry is showing machines and plant for processing textile and other flexible materials from 24 to 27 May. A total of 330 companies are taking part.
The combination of these two trade fairs our new textile power house does not simply add the benefits of the two events, it multiplies them. The unique structure of Techtextil by product groups and areas of application, coupled with the high-tech portfolio of Texprocess, offers the sector a spectrum of completely new opportunities for expanding their customer base, Detlef Braun adds.
14th Techtextil with top international participants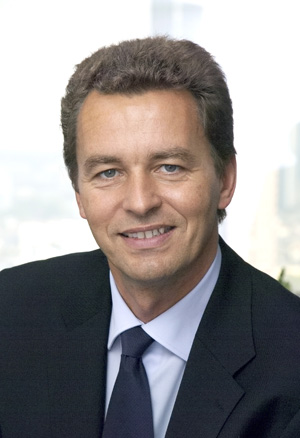 Industry and research will once again take advantage of Techtextil as the leading communication platform for the sector.
With 1207 exhibitors, Techtextil has confirmed its position as the worlds leading trade fair for textiles and nonwovens, said Detlef Braun with reference to the impressive long-term success of Techtextil. The number of exhibitors has remained high in comparison with the previous event (2009: 1195). In addition, the proportion of exhibitors from outside Germany has risen to 64.2% (2009: 62.8%), as has its geographical coverage, which climbed by five to 50 countries.
The ten leading exhibitor nations are Germany with 432 exhibitors, Italy with 110, France with 107, China with 67, Belgium with 52, United Kingdom with 46, Spain with 44, Switzerland with 38, Taiwan with 34 and the USA with 32 exhibitors.
The Techtextil exhibitors are making their presentations in eleven product groups spread over Halls 3.0, 3.1 and 4.1 of Frankfurt Fair and Exhibition Centre. Additionally, twelve areas of application from Agrotech to Sporttech describe potential uses for the individual products. Particularly well represented this year are said to be exhibitors in the woven fabrics, technology and coated textiles product groups. The leading areas of application are Indutech, Mobiltech, Buildtech, Hometech and Protech, followed by Clothtech and Medtech.
Numerous top speakers will present the latest product, material and technological developments at the restructured Techtextil and Avantex Symposiums. At two promotional areas, young and innovative German companies will show their products to an international audience of trade visitors. The areas are sponsored by the Federal Ministry of Economics and Technology (Bundesministerium f Wirtschaft und Technologie BMWi) with the aim of helping young entrepreneurs gain a foothold in the market. This year, the participants come from the German states of Hesse, Bavaria, Baden-Wttemberg, North Rhine-Westphalia, Thuringia, Brandenburg and Hamburg.
The ten Techtextil and Avantex Innovation Awards given this year underscore the creativity and potential for innovation in the sector. Techtextil also promotes young people with a total of twelve student projects being honoured at the 11th Textile Structures for New Building Student Competition, which is organised by Messe Frankfurt in cooperation with the TensiNet association.
Texprocess: new trade fair for textile processing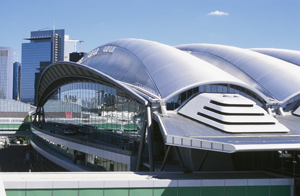 According to Messe Frankfurt, Texprocess, the new leading international trade fair for processing textile and other flexible materials, is already a great success. The market and technology leaders from both Germany and abroad and for all product groups are taking part in the premie in Frankfurt am Main from 24 to 27 May.
Altogether, 330 manufacturers from 40 countries are showing high-tech systems for the apparel industry and other textile-processing sectors at Texprocess 2011. Additionally, contract manufacturers for apparel and textiles from Africa, Asia, East Europe and South America are making presentations at Texprocess Source it!
Texprocess has become a top investment-goods fair for textile-processing technology from a standing start. Together with our conceptual partner, VDMA Garment and Leather Technology, as well as numerous other national and international partners, we are proud to offer a new leading trade fair that perfectly meets the demands of this global sector said Detlef Braun.
After Germany, the leading exhibitor nations are Italy, Japan, Poland, Portugal, China and the USA. The Texprocess exhibitors are showing machines, plant, IT and logistics systems, as well as accessories for pattern design, cutting, sewing, embroidery, joining and textile finishing and dressing.
Their high-tech solutions help automate and accelerate processes, raise quality and improve traceability and sustainability. IT systems play a key role in this respect and are, therefore, an important subject at Texprocess.
We exactly meet the needs of the IT sector with the biennial event cycle, the high level of internationality and the Network@Texprocess platform, Detlef Braun said.
Material Vision: materials for tomorrows products and buildings
Material Vision Trade Exhibition and Conference on Materials for Product Development, Design and Architecture is being held parallel to Techtextil in Hall 4.1 of Frankfurt Fair and Exhibition Centre.
There, 24 leading German materials manufacturers are presenting materials for future-oriented products and buildings and aim to exchange ideas and opinions about potential applications for new materials with product developers, industrial designers, architects and interior architects. The companies taking part include Akzo Nobel, BASF, Quantum Glass / Saint Gobain, Sabic Innovative Plastics, Technogel, Thyssen Krupp and Merck.
The exhibits include concrete, technical gels, high-performance plastics, bio-plastic (bio-polymers), paints and varnishes, steel, ceramics, glass, wood, nano-technology and bio-materials. Material Vision is rounded off by a comprehensive complementary programme offering interesting insights into tomorrows material trends. The highlight is the Designing the Weightless World conference organised by the German Design Council (Rat f Formgebung).
All three events are accompanied by an extensive programme of symposiums on subjects of topical interest, informative demonstrations and awards ceremonies including the Techtextil, Avantex and Texprocess Innovation Awards and the Design Plus Award.
Hours of opening and combined ticket
The three trade fairs are open to trade visitors daily from 09.00 to 18.00 hrs: Techtextil and Material Vision from 24 to 26 May 2011 and Texprocess from 24 to 27 May 2011 (open until 17.00 hrs on 27 May).
Admission tickets are combined tickets giving the holder entry to all three trade fairs. Admission tickets purchased in advance include free travel to and from the fair using local public-transport services operated by the RMV public-transport authority. Tickets purchased on arrival at the fair only include return travel from the fair.
Further information can be found at www.techtextil.com , www.texprocess.com , www.material-vision.com .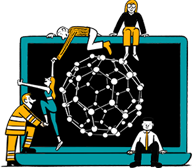 Business intelligence for the fibre, textiles and apparel industries: technologies, innovations, markets, investments, trade policy, sourcing, strategy...
Find out more