16th September 2013, Helsinki
Ahlstrom new soft SMS fabric for surgical gowns
Ahlstrom, a high performance fibre based materials company, introduces Ahlstrom TenderGuard, a new soft SMS (spunbond-meltblown-spunbond) fabric for surgical gowns.
According to the company, its TenderGuard offers the optimal balance between safety, softness and comfort, allowing surgeons, nurses and clinicians to feel at ease and to stay focused on what's important during an operation.
Comfort and safety
Ahlstrom TenderGuard is a high performance, cost-effective fabric for medical apparel, offering the same protection as regular treated SMS but with added comfort, the company reports. It's softness and comfort said to be comparable to spunlace nonwovens but with the added benefits of lower basis weights and better protection.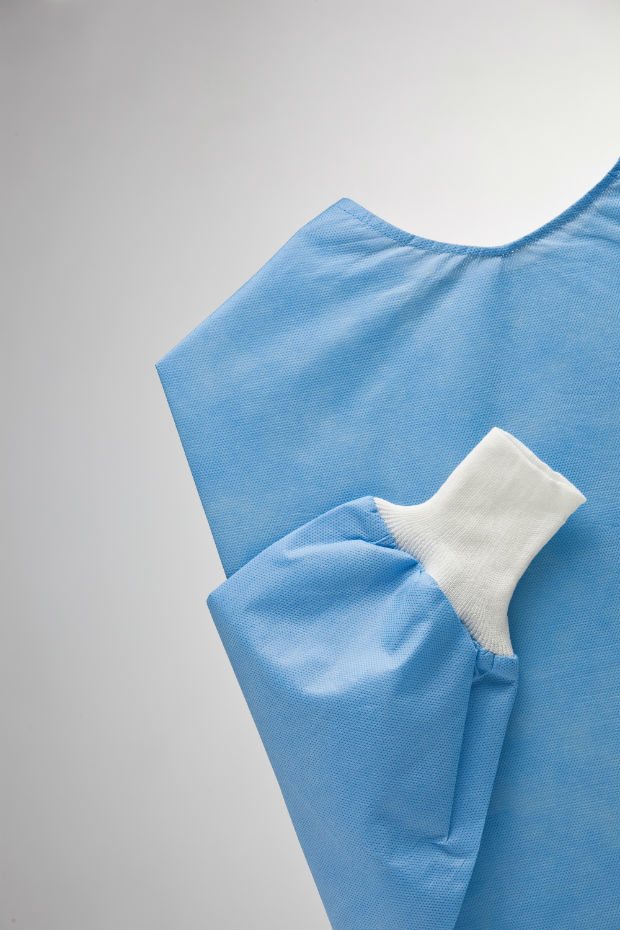 With Ahlstrom's focus on such fabrics quality as drapeability, the new TenderGuard was designed to conform the body in a comfortable way and provide a pleasant feel, due to its construction and composition that make it smooth to the touch.
Cost-effective and sustainable
Ahlstrom TenderGuard is designed to be a cost-effective protective solution that would provide better performance with lower costs than traditional spunlace medical fabric. The product is said to allow effective sterilisation by the most common sterilisation methods, such as steam or ethylene oxide.
According to Ahlstrom, its TenderGuard is also the first product in medical fabric field that is manufactured with the new, more sustainable C6-based fluorochemical surface treatment instead of the traditional C8 surface treatment.
Ahlstrom
Ahlstrom is a high performance fibre based materials company, partnering with leading businesses around the world, serves customers in 28 different countries.
The company's products are used in a large variety of everyday applications, such as filters, medical gowns and drapes, diagnostics, wall coverings, flooring and food packaging.
With the company's global production platform based locally, it is said to provide shorter delivery distances, lower fuel consumption and thus smaller exhaust gas emissions.
This article is also appears in...