1st June 2016, Overland Park, KS
Alé and eVent fabrics to provide waterproof jackets to cyclists at Alé La Merckx Granfondo Verona
Membrane specialist eVent fabrics will sponsor the 10th annual Alé La Merckx Granfondo Verona 2016 race, which will take place on 12 June in Verona, Italy.
Two thousand cyclists participating in the event will receive an all-weather, waterproof Alé jacket made with eVent waterproof technology and produced by eVent's customer Alé, a leading Italian producer of technical cycling apparel.
Lightweight and packable
Alé and eVent fabrics teamed up to create a jacket that is as lightweight and packable as possible so that the Granfondo cyclists can easily carry it or wear it during the event.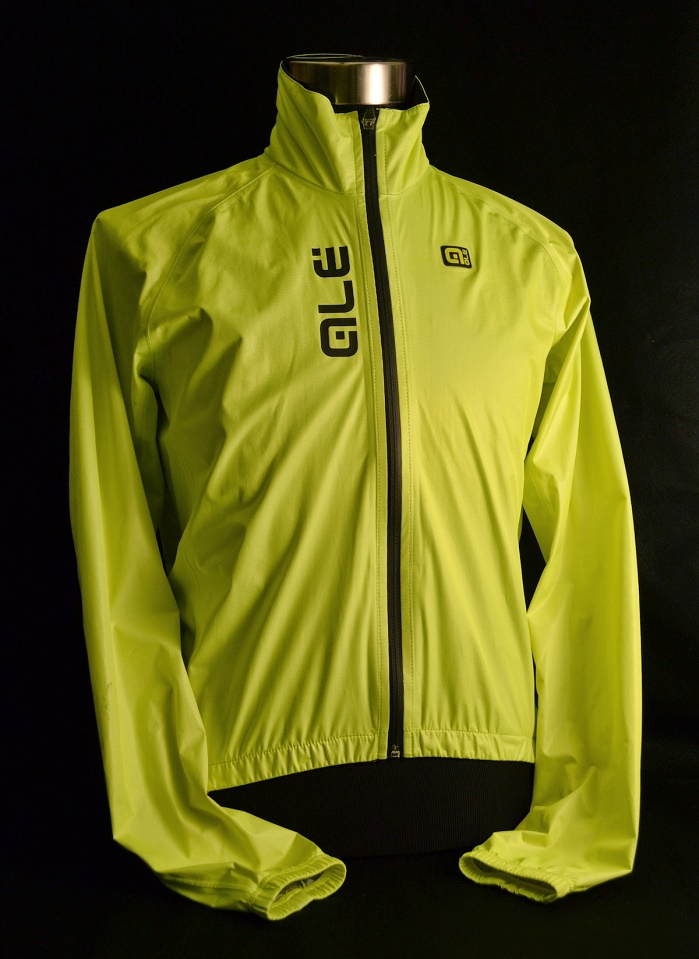 The jackets are said to be 100% waterproof and windproof and offer the added benefit of air permeability to dissipate body heat and sweat that's generated during high-intensity cycling. Taped seams further guarantee that riders will stay protected from wind and rain, according to the manufacturer.
DValpine technology
The technology used in the Alé jackets is DValpine, from eVent fabrics' patented line of Direct Venting (DV) waterproof and air permeable membranes.
These air permeable membranes have billions of tiny open pores that are said to allow heat and moisture vapour (sweat) inside the jacket to escape in vapour form. Yet the pores in the membrane are too small to let water pass through from the outside, so the membrane is waterproof, and will keep the wearer dry from rain and wet conditions, the company reports.
Alé is one of more than 20 international cycling brands that use eVent waterproof and windproof technologies in their high performance cycling apparel and accessories.
Alé la Merckx Granfondo
This year's Alé la Merckx Granfondo, relocated to Verona to accommodate its growth in popularity, is 139km long and challenges riders with approximately 2,500m of climbing. A mediofondo course covers 85km and 1,250m of elevation change.
The event is dedicated to and named after famed Belgian cyclist Eddy Merckx, who is considered one of the greatest cyclists of all time. He won 11 Grand Tours, including five Tour de France titles, five Giro d'Italia titles and the Vuelta a Espana during his 13 years in professional cycling.
"We are very excited to be a part of this storied cycling event and to outfit every rider with a premium cycling jacket," sommented Chad Kelly, Director of Sales and Product Line for eVent fabrics. "And if it happens to rain on June 12th, no worries. The riders will be ready and comfortable in these Alé jackets."
eVent membrane technology
The technology used to create eVent membranes was invented in the 1990s to improve the pollutant-capturing performance of air filtration systems and give superior protection to industrial machinery.
eVent fabrics, found in outdoor, winter sports, cycling and professional apparel and footwear, are air permeable and waterproof performance fabrics that let the sweat out through Direct Venting technology.
CLARCOR Industrial Air manufactures eVent membranes and fabrics, collaborating with worldwide suppliers to offer a broad selection of waterproof, windproof and protective textiles to companies that create apparel, footwear, shelter and accessories.
This article is also appears in...