"Arguably...product trends (are) driving innovation - not the other way around". So said Paul Latten, President and CEO, Basofil, LLC (USA) at the second Converting and Bonding Conference (CAB14), put on by INDA, The Association of the Nonwovens Fabrics Industry, May 6-8 in Greenville SC.
Latten was speaking on the status of staple fibres for nonwovens, pointing out that of the myriad of fibres available to the industry, few were really new. In later discussion, he reminded that 1) he said "arguably", and 2) he was talking about a narrow focus – staple fibres for nonwovens. Most synthetic fibres are anywhere from 30-60+ years old while some so-called "new" ones, like milk fibres and those from soy, are only a revival of materials previously introduced.

Is staple fibre innovation dead in nonwovens? His answer was yes and no. While fibre property innovation is limited, old is new where polymers/fibres are often re-purposed. More is being done using less, driven by sustainability and the need for improved margins. Specialty performance properties and applications are being enhanced and developed, (including cotton and natural fibres), but generically, they are not new. Latten says people are looking for improved functionality, lower costs, recyclable and sustainable materials, and lighter and thinner products with improved functions and lower cost, among other attributes – all developments listed by other speakers talking about other nonwovens and materials.
Innovation is being driven by many factors, including suppliers, major users, economic factors, currency fluctuation, and escalating raw material costs.
What's trending? Higher prices and price volatility appear to be making some products difficult to make profitably. In nonwovens polyester is king while polypropylene and rayon are foundational. Suppliers are getting fewer but bigger through acquisition and consolidation. Other trends include greater blending for functionality and recyclability, increased use of natural fibres, and innovation (using fibres in new ways).
State of Industry
Brad Kalil, Director of Research and Statistics for INDA, in his "State of the industry" talk said what the audience wanted to hear: the nonwovens industry continues to be "strong, dynamic, and evolving." It is expanding worldwide with a forecast of 3.9% growth for 2014, up from 3.2% in 2012. China, like in many other things, has become a leading driving force in the industry, with an anticipated 7.5% growth rate. Other producing counties are growing at less than half that.
Kalil pointed out a major influence of hydraulic fracturing in the US and the resultant drastic drop in natural gas pricing. Production costs are actually lower in the US than in China. A manufacturing renaissance of sorts is happening in the US. (See - A textiles renaissance in the US? )
While noted for widely used disposable items ranging from hygiene and diaper areas to wipes, durable items (those with higher performance levels and relative stability in use) can be re-used and/or provide special properties. Often called engineered fabrics, durables account for a third of the industry. CAB dwelt primarily on the durable markets, products, and concepts, areas expected to have a CAGR of 7.5%, double that of disposables.
Government help? Not likely

Help/hindrance by government regulations? Jessica Franken, Director of Government Affairs for INDA, was quite blunt: in stating in strong words, that the current US Congress is dysfunctional and on track to be the least productive of any Congress, and one that has sunk to an abysmal, worst ever, 9% approval rating. The reason for this low rating? She cited the complete inability to get anything done on important and pressing issues. While there may be a slight uptick as the elections get closer, little of substance is expected. Franken cites a Congress divided (by party and ideology), and lawmakers loathe to make missteps nearing election
Still, there is some optimism and a few things worth watching. These include passing of miscellaneous trade bills, mostly small items, in total not making a huge difference overall but important to some markets. There is some hope of reforming the badly outdated 1976 Toxic Substances Control Act (TSCA), the primary U.S. chemicals management law, so that it looks more like EU's REACH. Recyclability regulations will be likely as more local communities/cities/states are adopting broad scale landfill diversion/waste reduction and "zero waste" initiatives as a means of increasing recycling, achieving sustainability/green goals and to trim waste management expenses.
What's happening?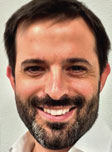 OK, aside from all the statistics and positive news of an industry going forward, what else of importance was at the show?
Steven Yializis, COO Sigma Technologies, had an outstanding presentation on plasma and its role in coating fabrics such as nonwovens.
Attention has been oriented to development of atmospheric plasma, but it remains mostly elusive for cost and production methods. The vacuum deposition process aided by plasma is "alive and well". Vacuum deposition (sputtering) combines a variety of materials to hold gases, create hardness, and provide barriers.
A common everyday usage is food packaging to maintain freshness, such as in chips, cookies, and the like. After explaining plasma in a simplified manner, Yializis reviewed production and applications. Adhesion is also promoted for coating and laminating in subsequent processes. Helium and oxygen are often used in plasma treatments, depending on the polymer. Though similar, HDPE responds best to helium while a similar polymer polypropylene, best to oxygen.

Foam coating and RF drying was presented by Charles Little, Louis P. Batson Co. (USA), representing many machinery firms, discussed foam coating and RF drying as being "the way to go" for environmentally friendly processes, drying and expelling water in the foam. "Foaming is more than blowing bubbles", he says, "It is air management." Foaming can be done in many ways, either chemical or mechanical. Foam coating provides precise and complete penetration of substrates; e.g. natural fibre, glass fibre mats. There is systematic fibre penetration with minimum, compression of the substrate, constant, surface weights at all line speeds, a flexibility, reduced drying cost and full control over application costs among its advantages.
In Radio Frequency (RF) drying, an RF generator creates an alternating electric field between two electrodes. The material to be dried is conveyed between the electrodes where the alternating energy causes polar molecules in the water to continuously re-orient themselves to face opposite poles. The friction of this movement causes the water in the material to rapidly heat throughout the material's entire mass, thus drying the material. The RF dried product is heated from within so there is no hot, dry outer layer. The product is heated throughout so water in the middle will be heated and moved to the surface. Little cited a number of composites made with foam coating for the automotive industry, reducing weight, a sought after attribute.
Control of waste materials in the nonwovens industry has long been known as a major factor in profitability. Several talks related to recycling. Tom Trimble. President, Ford, Trimble, and Associates (USA), did double duty, presenting two talks relating to producing laminates and composites using waste materials. BEN, is a two drum tearing machine for smaller companies to efficiently recycle scrap materials, utilizing 1/3 the floor space of conventional systems, and about 1/6th energy usage of a common 6 drum machine for larger production.
Trimble's second talk reviewed the composites market, citing it as having a 6.6% CAGR growth rate. Composite materials are materials made from two or more constituent materials with significantly different physical or chemical properties, that when combined, produce a material with characteristics different from the individual materials. Trimble presented a double belt system for coating for a variety of uses.
With the use of machines like BEN and the 2 belt coating system (Thermofix 4G), smaller companies or those with less waste can reduce landfill costs and develop profitable uses for scrap. One automobile producer, he said, had about 6 million pounds of waste per year and was facing an $840,000 landfill charge, and it was getting worse.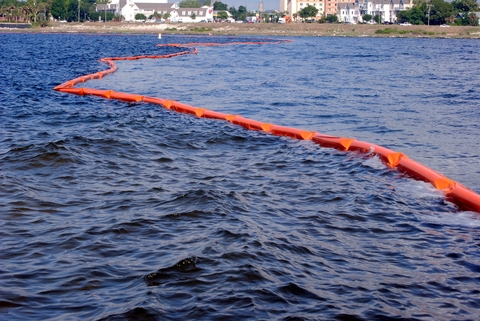 Echoing the waste problem, two GM speakers highlighted automotive industry efforts to reduce landfill costs by re-purposing and recycling materials. Oil booms from the Gulf oil spill were cited as examples. Typical projects utilized: trim waste from acoustical parts made for GM. The waste was stuffed into oil booms, one company collects used booms and extracts oil and water, the boom scrap is then re-processed into parts that go into the Chevrolet Volt electric car. In various projects, over 225 miles of used oil booms were recovered and reprocessed, saving thousands of gallons of oil and water from landfills or being burned, thousands of tons of material were repurposed, preventing 150 tons of CO2 equivalent from entering the air.
Other talks related to the drive to reduce weight in automotives in order to improve the mileage standards and meet upcoming new regulations for mpg. Automotives are major users of nonwovens from sound absorbing, headliners, seating components, flooring, and filtration, to name a few.
The many focused areas for durable nonwovens, technology, applications, and products, set this conference apart from many other events. It was well organized and received accolades from attendees. A small exhibit area allowed vendors to show their products rather than in their talks. INDA puts on several conferences to educate members and the public, and to showcase the industry.
David Rousse, President of INDA, said in an interview, durables are an important and growing part of the nonwovens industry. There are a greater variety of products, the number of companies involved is growing, the field is a bit easier to get into, and, generally, durables are more profitable. One value in durables is they stimulate innovation, said Rousse, resulting in new R&D, more applications and new markets for the industry. INDA was well pleased with CB2014, yet, as always, it expects to be doing some tweaking for even greater effectiveness.