Testing/​Standards
Applied DNA introduces GeoTyping Beta Program
GeoTyping is meant to complement, not replace, SigNature T tagging.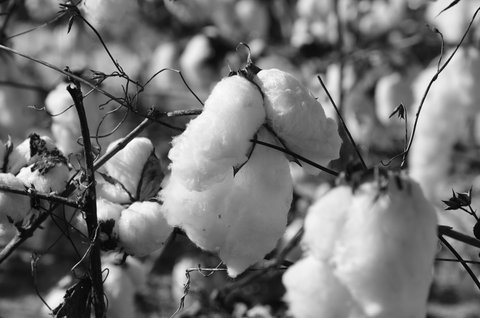 18th January 2018
Innovation in Textiles
| Stony Brook, NY
Applied DNA Sciences will introduce a GeoTyping Beta Program, for the month of February, to brands and retailers interested in identifying country-of-origin in cases of cotton fibre substitution. Applied DNA is asking those interested to provide cotton samples suspected to contain cotton from Uzbekistan (Uzbek cotton).
The GeoTyping Beta Program uses a known library of biomarkers that designate the DNA fingerprint of the cotton cultivar, including genus, species and one of 70 different geographic-cultivar-dependent genotypes. In 2017, Applied DNA identified two biomarkers for Uzbekistan cotton, and has continued to advance its DNA assays and broaden the validation of the GeoTyping programme.
It is an expansion of Applied DNA's end-to-end SigNature T cotton traceability system, enabling the identification of the country of origin for cottons that may be substituted for the cotton specified on labels. For example, Grown in America cotton might be substituted by an inferior quality of cotton sourced off-shore. This technology ensures the country-of-origin is properly identified on labels, and can help to prevent the entry of cotton cultivated by human rights abusers.
Proof of sourcing crimes
"Our SigNature T cotton traceability system provides substantial advantages over current supply chain management authentication, such as RFID, data dots or certificates of authenticity," said Dr James A Hayward, president and CEO of Applied DNA.
"Today, uncertainty of cotton supply chains remains if there is no way to physically trace the fibres to their source, and verify through DNA testing at yarn, fabric and finished goods. You cannot put an RFID on every single fibre and expect it to remain on the finished good. SigNature T combined with the GeoTyping Beta Program, provides full traceability that is seamless, economical and exact."
"Our high-resolution cotton GeoTyping assays can provide proof of the sourcing crimes and human rights abuses in the CASH Investigation expose. GeoTyping complements SigNature T tagging. Should non-compliance be suspected in a SigNature T-participating textile, GeoTyping serves as the means to identify the source of cotton fibre substitution."
Human rights abuses
Recent reports have scrutinised hidden human rights abuses in global cotton supply chains. On 28 November 2017, on prime-time French television, the CASH Investigative Team reported Uzbek cotton was handpicked by forced labour organised on a large scale (around 1 million people) by the Uzbek government.
A significant amount of this cotton was shipped (some with missing or misleading statements of origin), to Bangladesh manufacturers that supply products to many US, UK and EU brands. The report also showed that suppliers who manufacture in South Korea, China and Europe also received Uzbek cotton.
Many of the potentially affected brands had publicly pledged to boycott Uzbek cotton in compliance with government laws, or were participating in global cotton initiatives that promulgate sustainability credits and ethical purchasing standards. Nonetheless, these brands were wittingly or unwittingly using manufacturers in their supply chain who were buying Uzbek cotton, providing the opportunity for cotton obtained via human rights abuse to enter their supply chains.
Tagging at source
Applied DNA, together with The Himatsingka Group, utilises an integrated cotton DNA authentication platform that incorporates a physical molecular tracer combined with genotyping. Together these technologies serve to preserve the integrity and purity of the cotton fibre at its precise point of origin.
The collaboration with The Himatsingka Group provides for tagging at source, testing compliance at every step in the supply chain, and tracing of fabric and finished goods to the original source. This SigNature T platform includes an IT tracking framework that is blockchain-ready, and permits the brand-owner, retailer or consumer to confirm the content and origin of the cotton fibres contained within their home textiles and garments. Nine cotton gins participate in the US.
"The Himatsingka Group is pleased with the commencement of the GeoTyping project, which will ensure global cotton mapping capabilities and further enhance transparency across the cotton value chain, thus bringing greater value to the consumer," said Shrikant Himatsingka, Managing Director and Group CEO, Himatsingka Group.
Further reading
Technology to help stop forced labour in Uzbek cotton production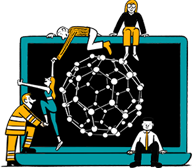 Business intelligence for the fibre, textiles and apparel industries: technologies, innovations, markets, investments, trade policy, sourcing, strategy...
Find out more