Textiles Intelligence
Aramids - synthetic fibres with vital roles to play beyond COP26
In this report, Robin Anson examines a number of initiatives aimed at improving circularity.
13th December 2021
Innovation in Textiles
| United Kingdom
Report summary
Products made from high performance materials were showcased at the historic 26th UN Climate Change Conference of the Parties (COP26) in Glasgow, UK, during October 31-November 13, 2021—including the world's first electric two-seater formula race car incorporating Tenax carbon fibre supplied by Teijin in Japan.
The vehicle was developed by the Envision Racing Formula E Team based in the UK in collaboration with Johnson Matthey—a global leader in sustainable technologies and a European leader in the design and development of battery systems, also based in the UK. Also, on display—in the Green Zone—was the Envision Racing Team's driver suit. This incorporates Teijin's meta-aramid Teijinconex neo and it was designed by OMP Racing, based in Genoa, Italy, and the outer layer of the garment consists of an ultra-light fabric made to resist temperatures of up to 400°C without burning or melting.
It may seem ironic that aramid materials were on display at a climate change conference, given that they are made from synthetic polymers derived from oil-based chemicals using energy-intensive processes. However, they offer unparalleled performance benefits and weight savings compared with alternatives such as metals or fabrics which are much heavier and treated extensively with chemicals, and these benefits far outweigh the negative impact of their production.
Furthermore, Teijin and other manufacturers are exploring options for recovering and recycling aramid fibres and carbon fibres. These fibres are expensive to produce and buy and so it makes more sense to recover them where possible and where commercially viable than it does to recover commodity fibres such as polyester.
At the same time, these companies are continuing to find new applications for aramids. In this report, Robin Anson examines a number of initiatives aimed at improving circularity, including: a collaboration with PurFi Manufacturing Belgium to regenerate pre-consumer and post-consumer aramid-based materials for reuse by Teijin Aramid and its value chain partners in the production of aramid-based protective textiles; a nonwoven surfacing veil called Optiveil which is made by Technical Fibre Products (TFP) from aramid fibres and can improve the abrasion resistance of fibre-reinforced composites; a para-aramid nanofibre called Kevlar MicroCore which has been developed by DuPont for use in lithium-ion battery separators for electric vehicles (EVs) and hybrid electric vehicles and can help EV batteries to charge faster, deliver higher acceleration power and prevent so-called thermal runaway—the biggest safety issue for EV batteries; and work by Soteria Battery Innovation Group (BIG) to promote a light, safe and cost effective architecture for lithium-ion batteries by pairing its Dreamweaver battery separator and a development from Elegus Technologies which uses aramid nanofibres to enable the battery separator to immobilise harmful elements in the cell, thereby reducing the rate of degradation and extending the cell's life.
Buy this report
Publisher: Textiles Intelligence
'Editorial: Aramids—synthetic fibres with vital roles to play beyond COP26'
9 pages, published in November 2021
Report price: Euro 275.00; US$ 365.00
Reports are supplied in PDF format only via email and can be purchased by credit card or via PayPal. Alternatively, readers can email their order and we will invoice accordingly and send their report by email upon receipt of payment.
To buy this report, please select one of the buttons below or email [email protected].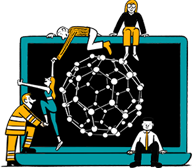 Business intelligence for the fibre, textiles and apparel industries: technologies, innovations, markets, investments, trade policy, sourcing, strategy...
Find out more