Fibres/​Yarns/​Fabrics
Argar Technology extends range of high visibility knitted fabrics
Argar's HVis-Tes ESD Knitted Fabrics have the additional advantage of having an antistatic function through the use of conductive fibres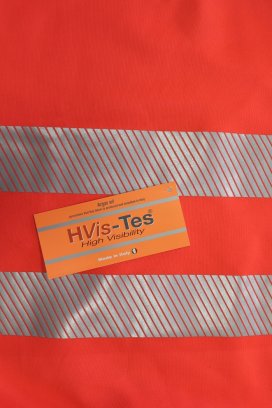 11th February 2016
Innovation in Textiles
| Bienate di Magnago
When Argar Technology first approached the idea of producing HV (high visibility) fabrics, its trump card was to manufacture new knitted fabrics targeted to substitute the 100% Polyester ones regularly used to achieve the chromatic specification fixed by EN20471 rules.
Accordingly, double knitting technology was innovatively applied by Argar in the production of its high visibility HVis-Tes® Knitted Fabrics. In its new HVis-Tes® range of products the external face of fabric is now 100% polyester, while the internal face is 100% pure cotton.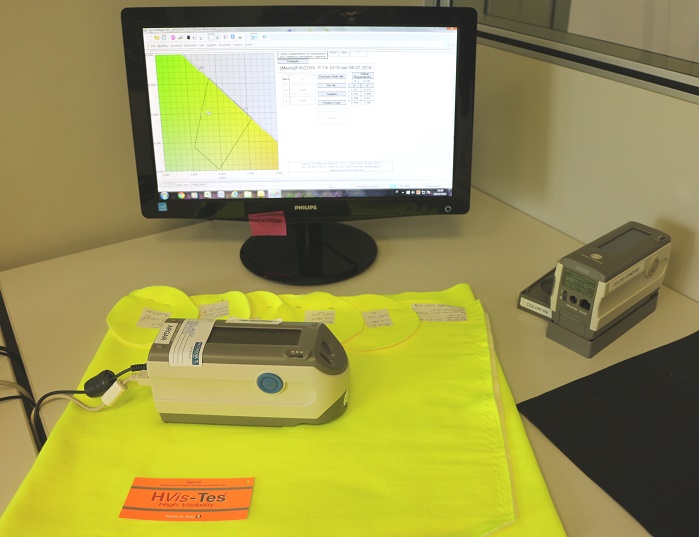 "This peculiar interlacement guarantees at the same time the extraordinary features of durability and endurance of a Polyester fabric and the Comfort that only a Cotton fabric is able to provide in touch with the skin," Argar says.
"They are projected to satisfy the needs of durability in hard wearing and washing conditions which are prohibitive for a garment in pure cotton, without compromising the comfort of the garment itself, showing a top level performance when garments are washed and processed by commercial laundries."
Upon customer's request they are also available with antibacterial and UV-protection treatment (complying respectively with EN20645:2005 + EN20743:2007 and AS/NZS 4399:1996 norms).
"Far from restricting its HV products to simply just high visibility protection, Argar Technology developed a full range of multifunctional High Visibility Knitted Fabrics, which join to the HV safety property one or more protection levels," the company adds.
The range of HVis-Tes® ESD Knitted Fabrics adds to the advantages of the high visibility items with the antistatic function given by conductive fibres. The features of HVis-Tes® ESD Knitted Fabrics fully comply with the specifications of EN20471, EN1149 and Oeko-Tex ® Standard 100 Class II Certifications rules.
Noflam®-HV is the line of Flame Retardant + High Visibility Knitted Fabrics specifically targeted at protection against fire, enriched by High Visibility function in HV yellow colour. The features of Noflam®-HV Knitted Fabrics fully comply with the specifications of EN11612, EN20471 and Oeko-Tex ® Standard 100 Class II Certifications rules.
Tes-firESD®-HV is the new range of protective knitted fabrics, offering intrinsic flame retardant, antistatic, arc flash protection functional specification, in addition to the high visibility property.
The Antistatic, Flame Retardant, Arc Flash protection and High Visibility features of Tes-firESD®-HV Knitted Fabrics fully comply with the specifications of EN1149, EN11612, EN61482, EN20471 and Oeko-Tex ® Standard 100 Class II Certifications rules.
Argar Technology guarantees that all its High Visibility Knitted Fabrics, HVis-Tes®, HVis-Tes® ESD, Noflam®-HV and Tes-firESD®-HV are 100% manufactured and ennobled in Italy.
Made in Italy
Argar guarantees its knitted fabrics, which are fully manufactured and ennobled in Italy and mostly have European Preferential Origin. The few items of the standard collection which have no Preferential Origin Status can be manufactured with Preferential Origin upon Customer's request.
"Until a few years ago Argar Srl was like many Italian textile producers, swimming against the tide in a traditional mature market. However, inspired by the latest knitting and finishing technologies and stimulated by a strong desire to innovate, the company invested both high levels of energy and financial resources in the search for new horizons," says Argar's Sales & Marketing Manager Lorenzo Ferrario.
Argar Technology was founded upon the concept of creating a completely localised manufacturing system embracing efficiency and the highest level of quality control against a competitive backdrop of low tech and low quality imports. In other words, the company set out to make high quality innovative products which carried the 'Made in Italy' name.
Further information
ARGAR S.r.L.
Argar Technology Department - Protective Knitted Fabrics
ARGAR SRL
Via Sicilia 61
20020 Magnago (MI)
Italy
Tel: +39 0331 350137 - Fax: +39 0331 354376
Sales office
Mr. Lorenzo Ferrario
Tel: +39 335 60.48.296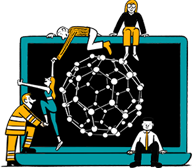 Business intelligence for the fibre, textiles and apparel industries: technologies, innovations, markets, investments, trade policy, sourcing, strategy...
Find out more