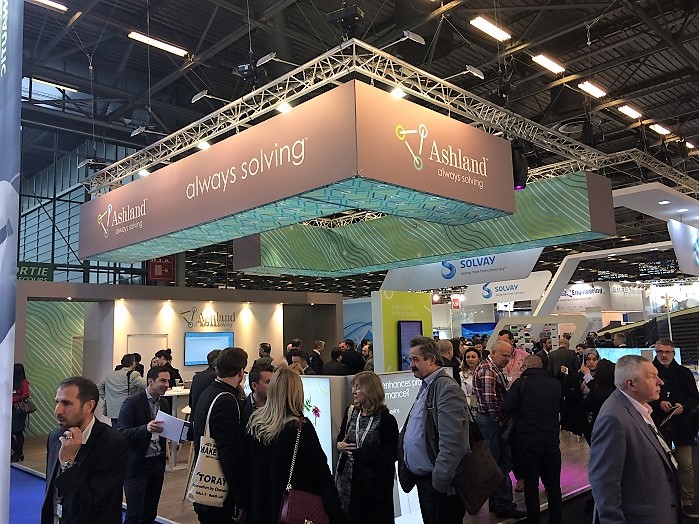 Ashland, a specialty chemicals company, has announced the release of its new Derakane product line in Paris last month. Based on the same backbone as the original Derakane lines used in corrosion-resistant fiberglass reinforced plastic (FRP) applications, the new Derakane Signia line boasts a list of added features and benefits, according to the manufacturer.
Inside Composites met with Andrew Miller, Commercial Director, Composites, and Tim Pepper, Technology Director Emerging & External Technologies, at the JEC show in Paris, to discuss the latest product release.
Tell me more about the Derakane resin range.
Andrew Miller: Derakane epoxy vinyl ester resins have been around for more than 50 years, originally invented by Dow Chemical Company and used at its chemical plants. The business has grown ever since. There was initially a Derakane Classic, and then in 1999, Dow released a product called Derakane Momentum, which has been the industry standard for the last 18 to 19 years...
This article is also appears in...