Smart Textiles
Asiatic Fiber Corporation introduces new iQmax brand of smart textiles
With this smart textile innovation, the company aims to step into the world of wearable technology.
1st July 2016
Innovation in Textiles
| Taiwan
A smart textile module creator
A leading Taiwan based specialist in innovative textiles, Asiatic Fiber Corporation, is introducing a new iQmax brand of smart textiles, which aims to combine fibre with electronics to offer a functional innovative product for use in apparel for a variety of markets.
With this smart textile innovation, the company aims to step into the world of wearable technology, such as pressure, temperature, and touch sensing textile elements that can help make its garments more interactive and responsive.
The company's cutting edge technology has already been applied to outdoor apparel such as jackets, gloves and neck warmers, and Indoor apparel including heated supporters and socks.
LED yarn Module
Constructed for high visibility, the iQmax product line was developed with a Lighting Module and it features an LED Yarn, a DC jack, and a 2 in 1 Power battery and Controller. The product line offers a textile for bendable, soft, lightweight, waterproof and washable clothing that is also designed to endure folding over time.
The new line aims to integrate safety, cloth processing and comfort due to its innovative technology, which allows the product to adjust for safety and be visible under various conditions. According to the manufacturer, it can be seen at night from up to a 100m distance.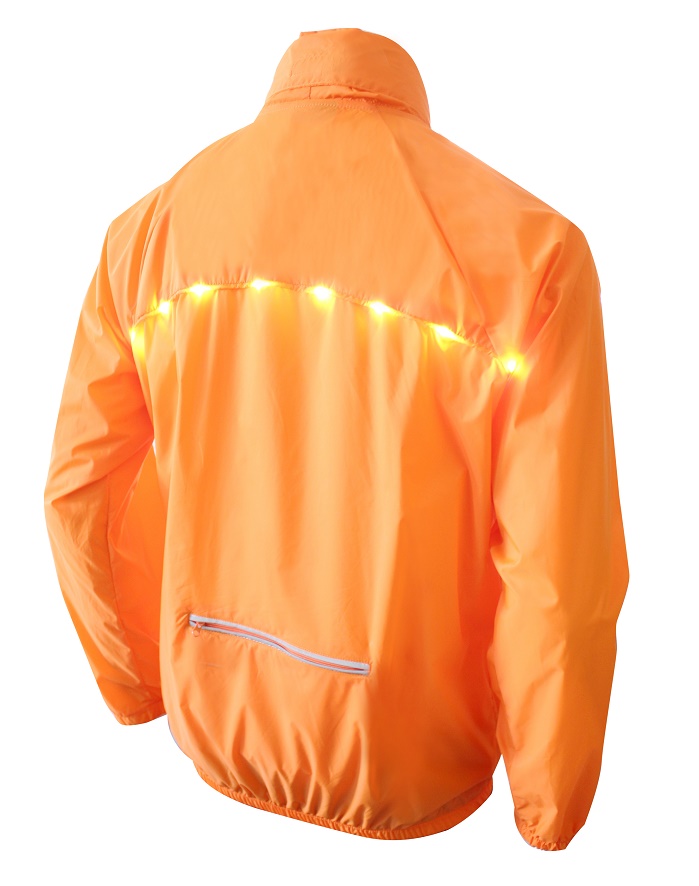 The Luminous Series feature a range of garments and accessories with a highly visible, washable and bendable LED yarn, including an LED Jacket made from 100% Polyamide, available in fluorescent yellow, with blue or white LED colour options; and an LED Reflective Safety Vest, made from 100% Polyester and available in fluorescent yellow with grey, with white LED elements. The LED Module is also used in gloves, backpacks, shoelaces, decorations, shaping cord, and products for pets, including a dog rain coat, a dog collar and a dog leash with LED elements.
Heated textiles Module
Another iQmax category features a range of options featuring a Heating module, which is equipped with its unique heating element, textile cable, battery, controller and charger. It has a status display and multiple temperature settings. The high tech composite fibres are created for efficient conductivity and transmission of heat. This innovation is designed to enhance the textile's durability. The soft heating element also aims to add towards the garment's requirement of comfortability. Within 10 seconds after the power is turned on, the temperature increases and heat is generated.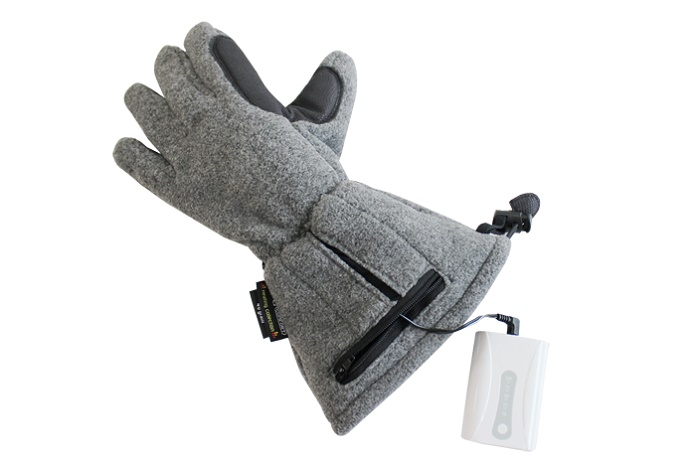 The innovative high tech composite fibres technology aims to replace PCB material to improve the heating elements, safety and integrity, according to the company. Some products incorporating the Heating Module include the Heated Vest, with heated zones located at the back of the neck, on the chest and on the back, with a battery socket located on the left side of the garment.
Available in black, red and blue, the vest consists of four layers for efficient heat management, including outer layer, second layer, AFC heated pad and a base layer. Other products include gloves, neck warmers, scarfs, socks, footwear, travel pillow and blankets. All heated products are FCC and CE certified.
Wearable technology
The iQmax combines function, innovation and safety through its e-textiles modules, which include textile cable, elastic textile cable, textile connector, textile sensor, conductive pad and more.
The flat, smooth and lightweight textile cable is designed to guarantee stable and effective data and power transition. It features 98 stranded copper with PU insulation, which allows the cable to be washed and dried.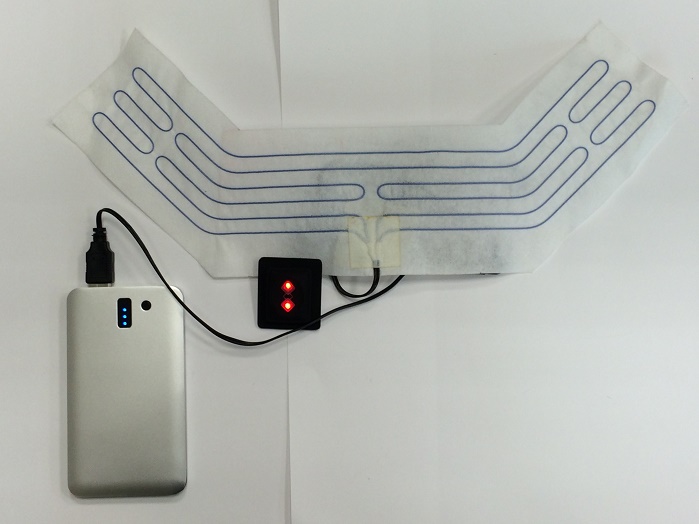 The highly conductive pad with a high surface resistivity of < 5 ohm/sq is composed of polyester and conductive yarn, compatible with e-textiles and is available in black colour. Finally, the textile connector is washable, stretchable and is easy to apply to the garment, according to the manufacturer.
Application
The iQmax intelligent textile module is based on the conductor and connector concept. The design is to make it easy to integrate electronic device technology with textile materials. The iQmax module is designed to be built-in to smart garments, such as clothes, pants, socks and gloves.
According to the company, the innovative smart textile is best suitable for being used as a sensor device for intelligent life, in a measuring equipment for health management, as well as a record instrument for home care.
By integrating iQmax electronic cutting-edge technology and fibre, the company offers a brand new perspective on its textile products. The manufacturer uses a full range of textile modules to make smart garment function easier, under its moto Better Care makes for a Better Life.
About Asiatic Fiber Corporation
A Taiwan based Asiatic Fiber Corporation was founded in 1973 and has over the past four decades emerged as a global market player and a leading pioneer in the field of cleanroom and antistatic products in Asia. Today, the company exports its products to 62 countries worldwide. With branches in various countries throughout the world, the company is a major supplier to Europe, the US and Asia.
With two offices in Taiwan and a supply chain facility in Kunshan, China, the company uses specialized and high-function fibre materials for a wide range of products, including cleanroom textiles, surgical barrier clothing and healthcare goods, as well as outdoor and leisure items.
The Corporation's major product lines include: AFC Clean products that are applied in the manufacturing environments or cleanrooms; AFC Safety high-tech fibre products for the ESD prevention during the manufacturing process; AFC Medical & Healthy products for surgical barrier and healthcare applications; and AFC Outdoor products, offering functional non-weaving fabrics, knitting fabrics, weaving fabrics, staple fibre and filament yarn for sportswear and outdoor apparel.
Further information
Download the Luminous Series catalogue
Download the Warm Care Series catalogue
Contact
Asiatic Fiber Corporation, 11F., No.166, Sec. 2, Fuxing S. Rd., Da'an Dist., Taipei City 106, Taiwan (R.O.C.)
Tel: +886-2-27082136, Fax: +886-2-27082139
E-mail: [email protected]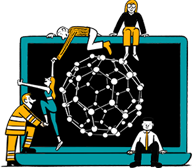 Business intelligence for the fibre, textiles and apparel industries: technologies, innovations, markets, investments, trade policy, sourcing, strategy...
Find out more