22nd April 2020, United Kingdom
Automotive Nonwovens: At the forefront of new mobility - PDF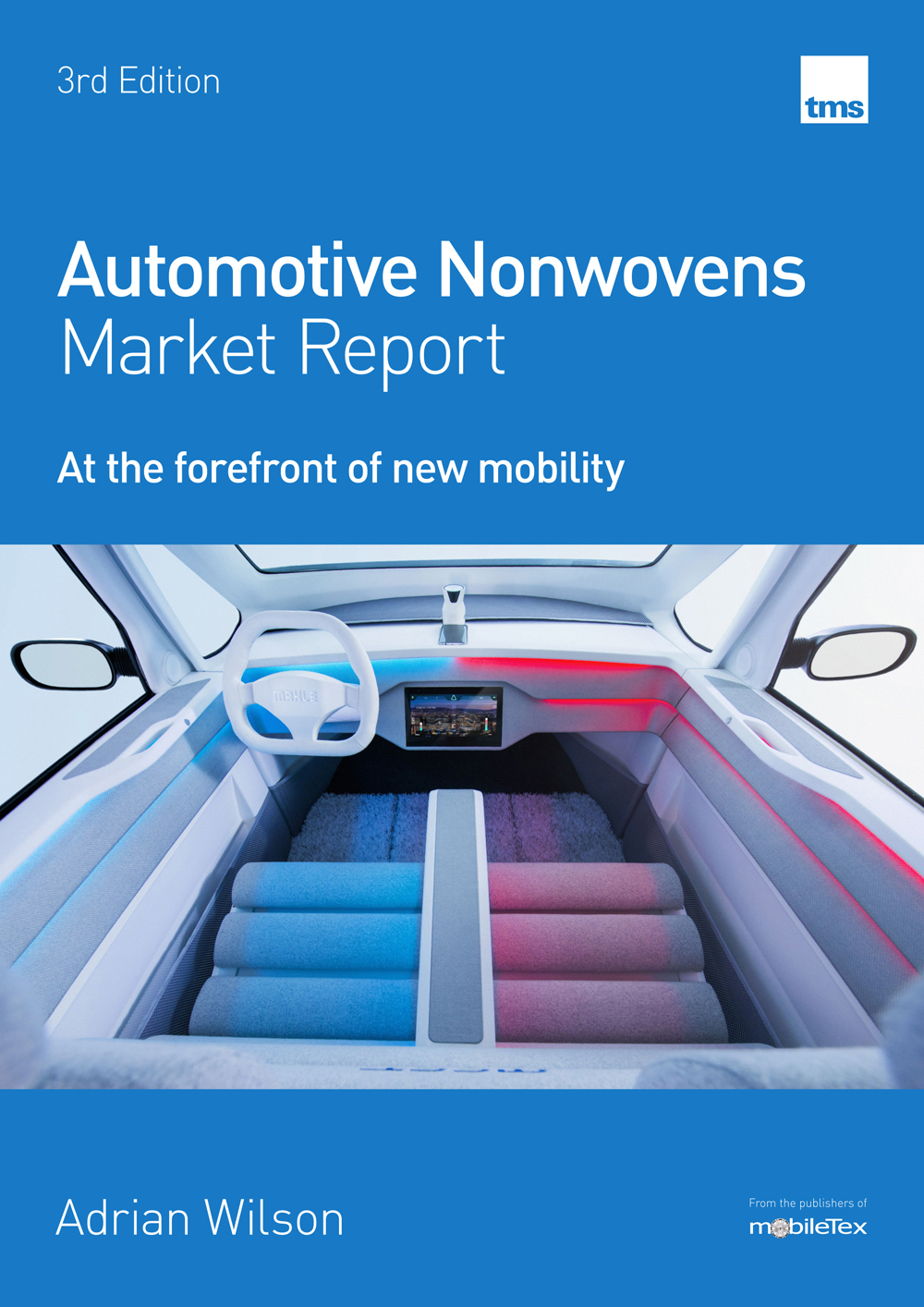 A new publication from Textile Media Services – Automotive Nonwovens: At the forefront of new mobility (3rd edition) – provides the latest analysis of the fast-altering automotive nonwovens industry.
Featuring an overview of the automotive market and the wide-ranging use of nonwoven materials in vehicles, this fully updated edition examines in detail the current global structure of this industry, with profiles of more than 50 of the most influential Tier 1 and Tier 2 players that use nonwovens in automotive applications, and explains where the growth will be in the next 25 years, and why.
Published in March 2020 and written by Adrian Wilson, this in-depth report with around 250 pages and 90 tables:
examines the global automotive industry;
defines automotive nonwovens;
identifies key areas of application;
contains profiles of more than 50 key users and producers of automotive nonwovens.
Buy this report
Automotive Nonwovens: At the forefront of new mobility (3rd edition)
PDF format (also available in print format here)
Publisher: Textile Media Services
ISBN: 978-0-9573-6169-0
Publication date: March 2020
Price: GBP695 for PDF format (single user licence, email delivery)
To order by credit card via PayPal, please select the button below. Alternatively, please contact us and we will invoice accordingly and send the publication by email at publication date and upon receipt of payment. Please contact us at [email protected] for pricing details of print format plus PDF version.
This article is also appears in...