Avantex Paris, a trade fair dedicated to high-tech fabrics for fashion and to research in that field, in February 2017 promises a wealth of new developments and insights for the future of fashion. The show will take place from 6-9 February at the Le Bourget, Paris.
The show today represents the point of reference and place to discover current innovations in technology to help create tomorrow's fashions. "Avantex Paris is evolving and is split into several segments of paramount importance for high-tech fashion design. The newly reorganised exhibition is now divided into Materials & Components / Garments & Accessories / Prototype Studio / Smart Retail," explained Michael Scherpe, President of Messe Frankfurt France.
"The aim is to provide a pioneering offer, starting with the raw material and continuing through to sales, for each segment. In short, a source for innovative products throughout the value chain. It's unprecedented."
Programme highlights
For its February edition, the event will feature an area for business start-ups, at the forefront of innovation: start-ups from the La Fashiontech association will unveil their products and fashion solutions. Coloreel will attend again to present its instantaneous dyeing machine for embroidery and the arrival of Euveka, a robotic mannequin especially for pattern-making.
Breakthroughs made in France will also be highlighted: firms belonging to the Techtera network, the Competitiveness Cluster for Textiles and Flexible Materials in the Rhône-Alpes region, will be exhibiting their latest innovations in technical textiles, which will serve as basis for a fashion collection dreamed up by Louis Gérin and Grégory Lamaud, the shows' Art Directors.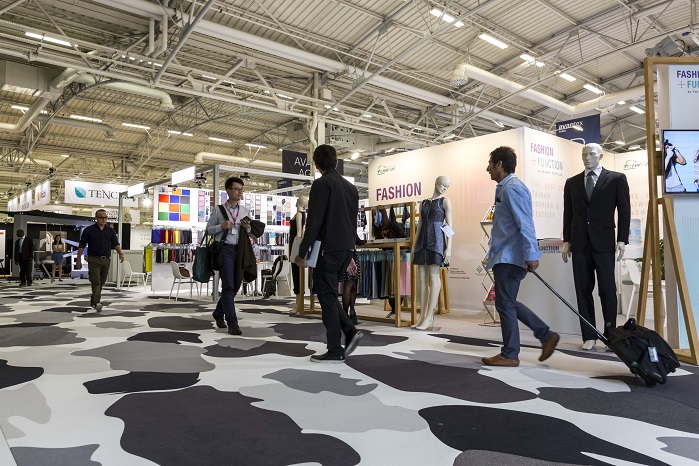 Demonstrating that sustainable development is still imperative, Green Defence, a group of Taiwanese chemists, will return, as well as the Austrian Wolford, a new exhibitor showing its latest biodegradable designs.
Fashion shows
In addition, four European fashion schools with high-tech fashion origins have been invited to present their perspective on the future of the clothing and materials industries.
Finally, numerous catwalk shows will showcase innovations and set them in motion: Collection Techtera x 2G2L, Collection C'Couture (couture designs using fabrics from the exhibitors, and in particular the innovative embroiderer Forster Rohner) and Avantex on stage, with the collections from To & Guy, the designer Lou-Ann Boehm, the Wolford company, and designs from fashion schools.
Avantex Paris
Providing maximum convenience for visitors, Avantex Paris belongs to the group of related trade shows organised by Messe Frankfurt France. Messe Frankfurt France launched Avantex in september 2015, a trade fair dedicated to high-tech fabrics for fashion and to research in that field, highlighting intelligent, connected fabrics, materials hich combine nanotechnology and cosmetics, and surprising finishes and coatings.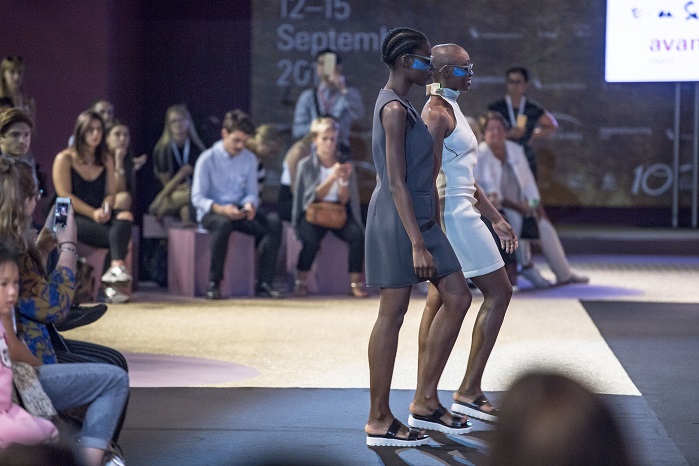 "I wanted to bring Avantex's vision of uniting high-tech companies with fashion product designers and managers to Paris, the capital of fashion. The market is now mature and I am thrilled to be launching Avantex in September," said Michael Scherpe.
Thanks to a partnership initiated three shows ago, Avantex Paris took part in the Dornbirn congress last September in order to present the fashion industry's ambitions to the engineers at the Austrian Man-made Fibers Institute. Exchanges of ideas and sharing of technical expertise between Avantex Paris and Dornbirn continues and fashion is now included as one of the research subjects.
This article is also appears in...