29th March 2017, Wielsbeke
Beaulieu Fibres recognised by Yanfeng Automotive Interiors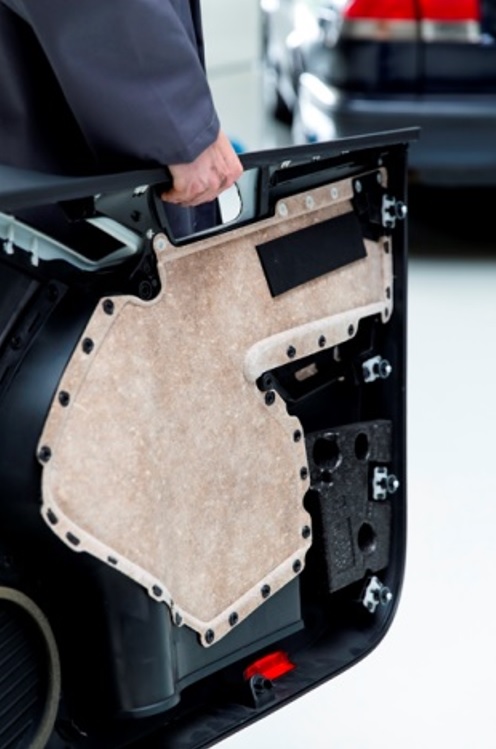 Beaulieu Fibres International, a leading European polypropylene staple fibre supplier, has been awarded with the Supplier Excellence for Technology Innovation award for its efforts and support in the development of door panels by Yanfeng Automotive Interiors (YFAI).
"Thanks to this very close cooperation, YFAI manufactures door panels with higher dimensional stability and higher stiffness, with all elements reducing weight drastically," the company reports.
Recognition
YFAI, a leader in automotive interior solutions, has recognised the outstanding achievements of its European suppliers during its Annual Supplier Award Ceremony in February. A total of 15 interiors suppliers were presented with awards in Düsseldorf.
For their performance in 2016, companies providing plastics, resins, chemicals, foams, trim and metal components received the YFAI European Supplier Award in six different categories. Key criteria for the award were factors such as quality, cost, logistics, development, technology and service.
PP bonding fibres
Beaulieu Fibres developed a range of engineered polypropylene (PP) bonding fibres for thermoplastic lightweight composites. Each of the bonding fibres is designed to provide a homogenous blend and optimal moulding performance.
Additionally, with their inherently low shrinkage properties Beaulieu's bonding fibres are said to offer dimensional stability in compression moulding. According to the manufacturer, the fibre recipes are designed and customised to meet the most stringent OEM requirements in terms of heat stability, VOC/FOG and odour.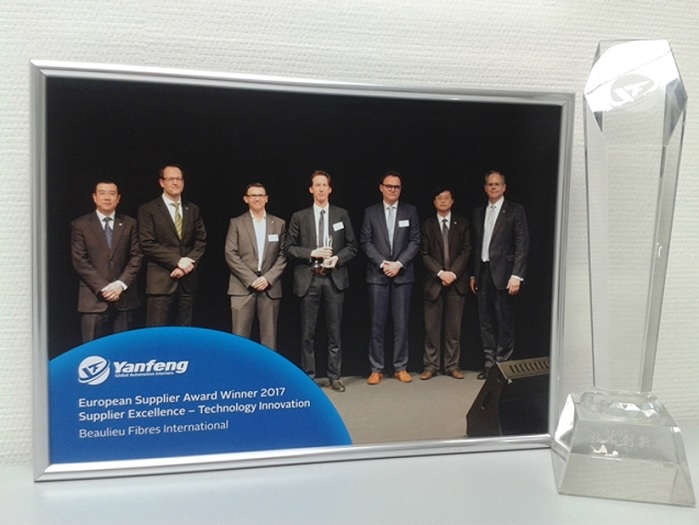 Beaulieu Fibres International
Beaulieu Fibres International is the biggest European producer of polypropylene staple fibre (PP fibre). The company is part of the Engineered Products Business Unit of Beaulieu International Group, with headquarters in Belgium.
Beaulieu Fibres International has three production sites in Europe – two in Belgium and one in Italy. It supplies PP fibres with densities of 1,0 to 500 dtex to customers in industries such as automotive, geotextiles, flooring, hygiene, filtration and upholstery.
This article is also appears in...