18th November 2020, Turnhout, Belgium
Benefits of choosing the right diaper closure system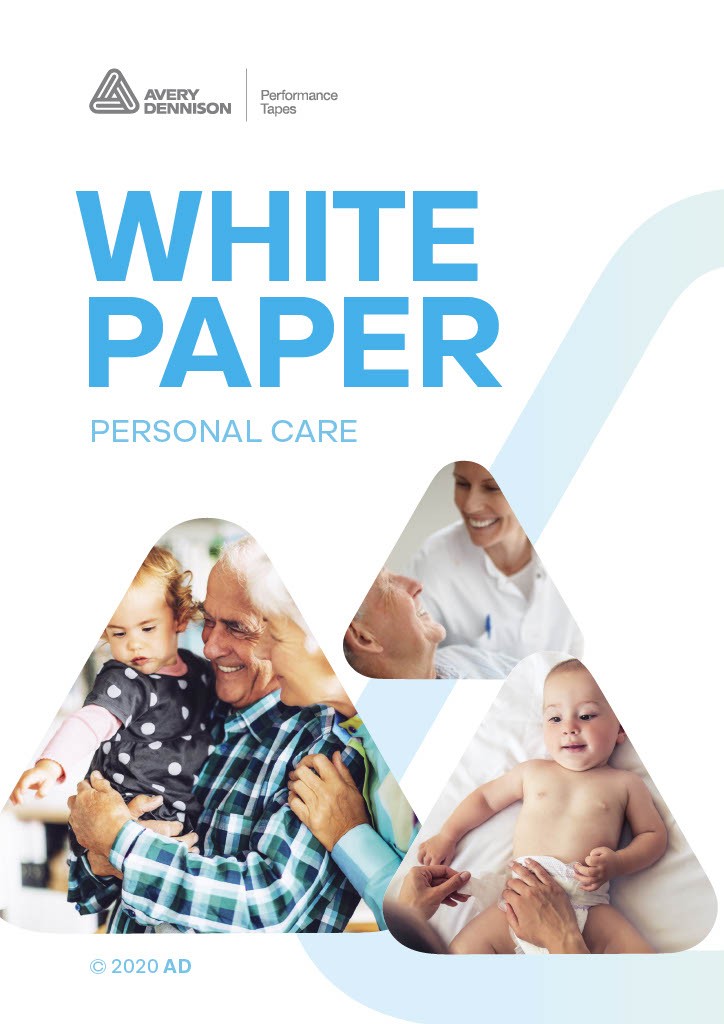 In recognition of World Prematurity Day, on 17 November, Avery Dennison Performance Tapes is making available a free white paper that documents how diapers with ISO-certified materials can help save the lives of premature babies as well as the elderly. The report, titled The benefits of choosing the right diaper closure system, can be accessed here.
According to Avery Dennison, the white paper includes insightful statistics concerning the proliferation of prematurely born babies and the world's expanding elder population. It addresses corresponding needs for diaper materials designed to help prevent injury due to the improper selection and application of diaper materials, tapes and closures, according to the company.
Avery Dennison cites the following key insights from the white paper:
- The global diaper market is expected to reach a turnover of EUR78 billion ($92 billion) by 2025. Reasons for this sharp increase include: the rise in the number of premature births and the growing geriatric population, combined with increasing cases of incontinence.
- Abrasions caused by application and removal of diaper tapes when coming into contact with the skin can quickly lead to more severe conditions and even death. Protecting the skin integrity of both new-borns and elderly starts by choosing and using the right diapers and diaper closure systems.
"Abrasion is no small problem," explains Derek Jones, Avery Dennison Business Director, Personal Care, Performance Tapes Europe. "Diapers and diaper components made from inferior materials can cause life-threatening skin conditions. That's why it's critical for parents, caregivers and nurses to always choose diapers with ISO-certified materials. They offer the best assurance that the diapers, and tapes and adhesives within them, are absolutely safe for use for newborns and the elderly. By choosing ISO-certified products, you can save lives."
"Diapers with ISO certified materials are tested according to ISO 10993 guidelines. Materials that come into contact with the body must be biocompatible. They must not have toxic or harmful effects on biological systems. Manufacturers can obtain an ISO 10993 certificate after three biocompatibility tests: skin irritation, cytotoxicity (damage or destruction of body cells) and skin sensitization (undesirable reaction caused by contact with chemicals)," Avery Dennison concludes.
According to Nidcap Federation International: "World Prematurity Day (WPD) Celebrated internationally on November 17th, acknowledges the journeys of preterm infants and their families as well as raises awareness of the challenges faced by children born preterm and their families."
Download the White Paper - The benefits of choosing the right diaper closure system
This article is also appears in...