20th February 2017, Manchester
Bergans' Slingsbytind jacket review: Is it right for you?
If you're heading to the British hills anytime during the year, getting the best waterproof and windproof jacket may be key to surviving the moody weather, especially here in the North. With different styles and options to select, from lightweight options to highly technical gears for climbing and skiing enthusiasts, a modern consumer is spoiled for choice.
Around 12 brands, including adidas, Berghaus, Montane and Rab, featured latest fabric technologies from Pertex, a leading technical fabric brand known for its lightweight and highly-durable performance fabrics, for their Fall/Winter 2016-2017 collections.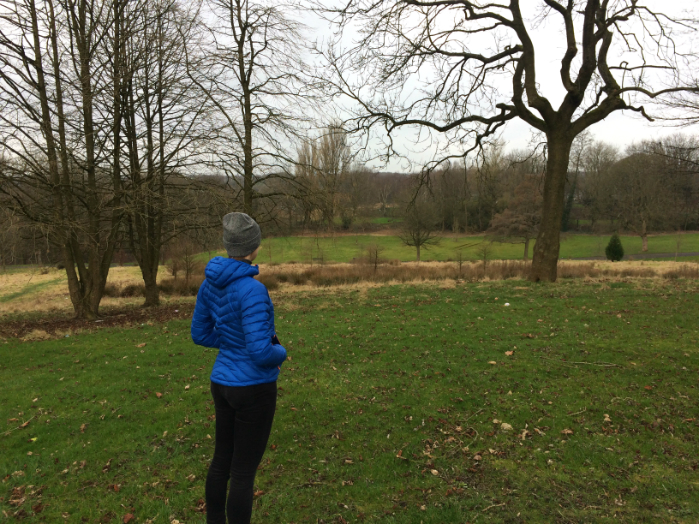 Bergans' new light and compressible Slingsbytind Down Lady Jacket w/Hood has been designed as a reinforcement garment or for stand-alone use on ski touring, featuring Pertex Microlight, which aims to provide the jacket with lightweight weather protection whilst remaining durable and abrasion resistant.
Appearance
Designed to keep you warm enough on cold days, Slingsbytind is part of Bergans' Slingsby range, which consists of ski touring and mountaineering products for superior functionality, low weight and high durability.
Less is definitely more with this product. The lightweight down jacket has a simple, yet elegant design, and is available in several colour options, including Athens blue, Night Blue and Solid Dark grey, which contrast favourably with the bright, pumpkin orange zippers.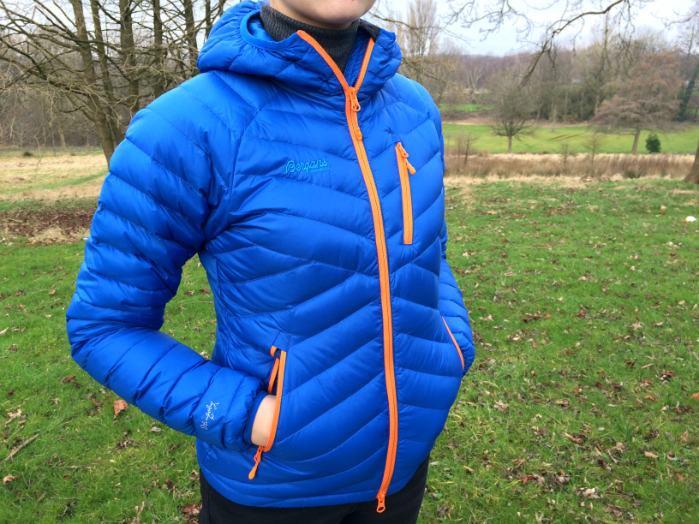 The jacket features fixed, tight-fitting hood with an extra high collar for better heat retention, two-way zip in front for enhanced flexibility, front pockets, chest pocket, and inner pocket, which also functions as a compression pocket, with the jacket packing down into it easily.
Protection and comfort
Despite being lightweight and packable, the jacket boosts some important technical properties, with the use of Pertex Microlight fabric, made from tightly woven yarns to prevent excessive heat loss through the fabric. It is said to be downproof and windproof, water-repellent and durable, also offering significant weight reduction while maintaining proper strength and abrasion resistance.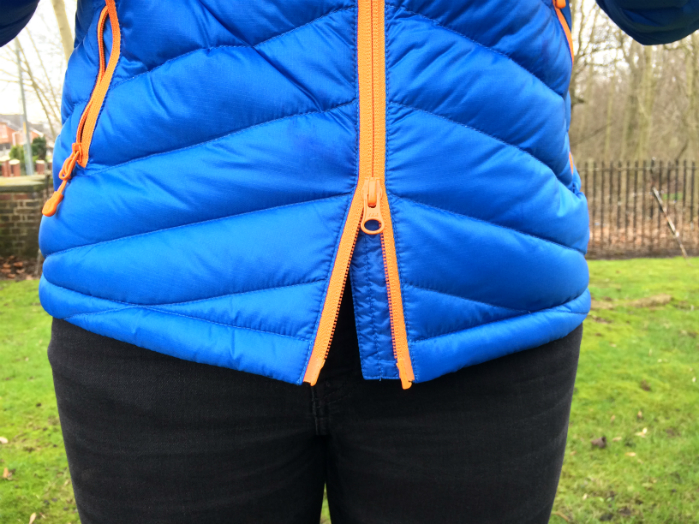 In use it works as well as you'd expect. Whilst the jacket would hardly withstand extreme low temperatures or even much below 0°C, it is ideal for English mild, cool, yet windy winters. I was impressed with the good wind protection, which I didn't really expect from such a lightweight. Without excessive accessories and complicated design features, it offers great protection without feeling too heavy, unlike some other jackets and parkas on the market.
Another useful characteristic that worked just as promised was water-resistance, making it perfect for a hike in places like Lake District, England's wettest region. It is also quite a good option to have in your backpack for unpredictable weather conditions – after a walk in the rain it only takes a bit of thorough shaking off the excess water trapped on the surface and the jacket is good to go in its inner pocket.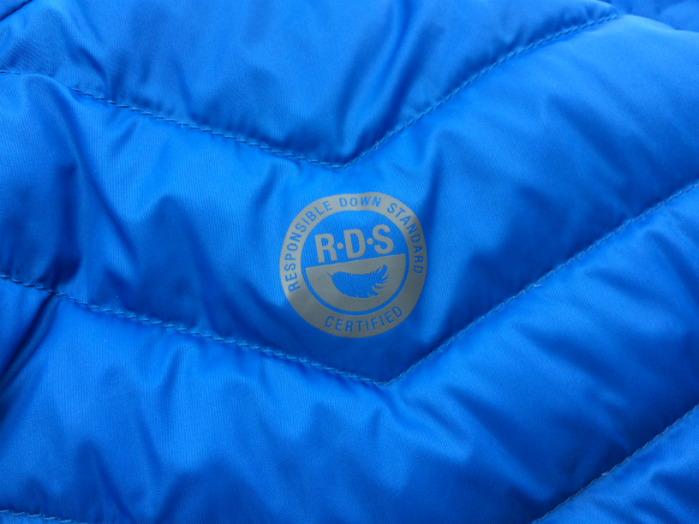 The company has also obviously paid much attention to the fit of the jacket and mobility. Whilst being quite short in the front, making it comfortable for moving around a lot, it has an extended back, which definitely helps against the wind. The jacket also has elastic cuffs and one-hand elastic drawstring at hem, which help hold everything in place. Comfortable and non-restraining, it allows for a range of motions without then having to readjust or pull the jacket down.
With winter almost over, I would recommend this jacket for the early spring weekend trips to the hills. With a hint of bright colour, it will not only help you feel protected, but will also make you stand out from the scenery.
This article is also appears in...