Composites
Beyond 3D printing with CBAM
Ricoh 3D engineering manager Mark Dickin outlines the benefits of a new process for composites production that can be up to ten times faster than conventional 3D printing.
24th October 2022
Innovation in Textiles
| Telford, United Kingdom
The 3D printing revolution brought with it many new possibilities. Not only did it enable parts to be manufactured faster and cheaper, but it eliminated the need for traditional tooling and moulding, drastically reducing lead times for many manufacturing and rapid prototyping applications.
However, the emergence of composite-based additive manufacturing (CBAM) looks set to further disrupt current 3D printing methods and offer manufacturers a world of new design and production possibilities.
Composite materials are used in a wide range of applications, from aerospace and automotive through to energy and infrastructure, as well as high performance sport. While the structural characteristics of composite materials are hard to dispute, deploying them via conventional 3D printing methods has often incurred great time and cost, until now.
Stability
For manufacturers and research organisations, the game changing element of CBAM lies in its materials. These can facilitate the production of dimensionally stable parts with significantly greater strength-to-weight ratios compared to other 3D printing materials. With CBAM's long-fibre method, composite materials are stronger, lighter and more durable, remaining rigid under force.
CBAM is fundamentally different from conventional 3D printing technologies. It uses a carbon or glass sheet process – a form of continuous fibre powder-based printing which produces sheet-fibre reinforced parts fused together by thermoplastic polymers such as PEEK and PA12. The long fibres within the composite act to reinforce the material in a similar way to the pre-stressed steel tendons in reinforced concrete.
The process begins with a CAD model of a part, which is sliced into thin layers ready for printing. A set of long-fibre carbon or fibreglass sheets are fed into the printer and used as a print bed.
The images of the layers are printed with a binding fluid onto the sheets using a thermal inkjet printhead and a polymer powder is deposited on top, adhering to the printing fluid and fibres underneath. The excess powder is then recycled into the machine and a powder-coated layer is left behind. The process is then repeated for subsequent layers.
When all layers are in place, the part is heated under load, to the melting point of the polymer. The polymer particles encase the fibres to fuse the layers together. The unbonded portions of the fibre sheets are blasted away, revealing the final part.
Precision
Compared to short or chopped fibre materials, CBAM's long fibre sheets make it possible to print fully functional and high strength point features with evenly distributed fibres. PEEK and PA12 are combined with either carbon fibres or glass fibres to achieve flat, linear parts with feathered edges which hold together under rotational force.
An example of where CBAM long-fibre technology outperforms traditional 3D printing materials is in the manufacture of aerofoils, such as aeroplane wings and tail assemblies, and drone and marine propeller blades. Current 3D printing cannot create the precision shapes with the material strength required for these applications. CBAM, however, can create stronger, lighter aerofoils in more complex designs and replace heavier materials.
3D printing presented radical change, enabling small and larger manufacturers to target new markets previously closed to them because of the need to make expensive tooling or moulds. This, combined with less costly production and lower viable MOQs, gave 3D printing manufacturers a significant edge on traditional manufacturing methods.
3D printing's disruptive nature resulted in the creation of new value propositions for manufacturers and their customers. Indeed, the speed and lower cost has enabled many manufacturers to reduce their reliance on overseas OEMs, particularly in China, by having the ability to rapidly prototype in-house and produce smaller manufacturing runs.
Speed
CBAM's higher performance parts can, in some areas, facilitate lower energy use and reduce operational costs for both manufacturers and their customers – for example, lighter aircraft and less reliance on importing parts from overseas.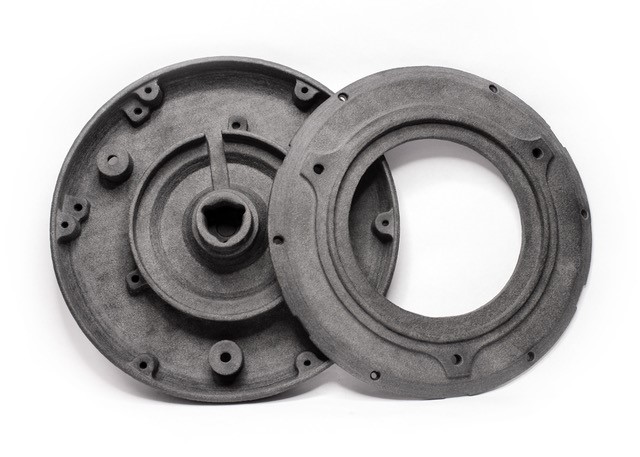 The high-speed nature of the CBAM printing process – which is up to ten times faster than conventional 3D printing – and room temperature operating conditions, can also lower production costs. What's more, the CBAM processes enables the more precise use of materials, reducing production waste.
The benefits that CBAM technology promises will help manufacturers currently using 3D printing to expand their offering. It will also make 3D printing viable for some manufacturers still relying on traditional production methods with its wider design possibilities and faster, cheaper production.
Raising awareness about CBAM and demonstrating to specialists in a wide range of sectors how it can enhance their business by offering customers more specialised products, cheaper and faster, is something that Ricoh 3D is working towards as demand for additive manufacturing grows.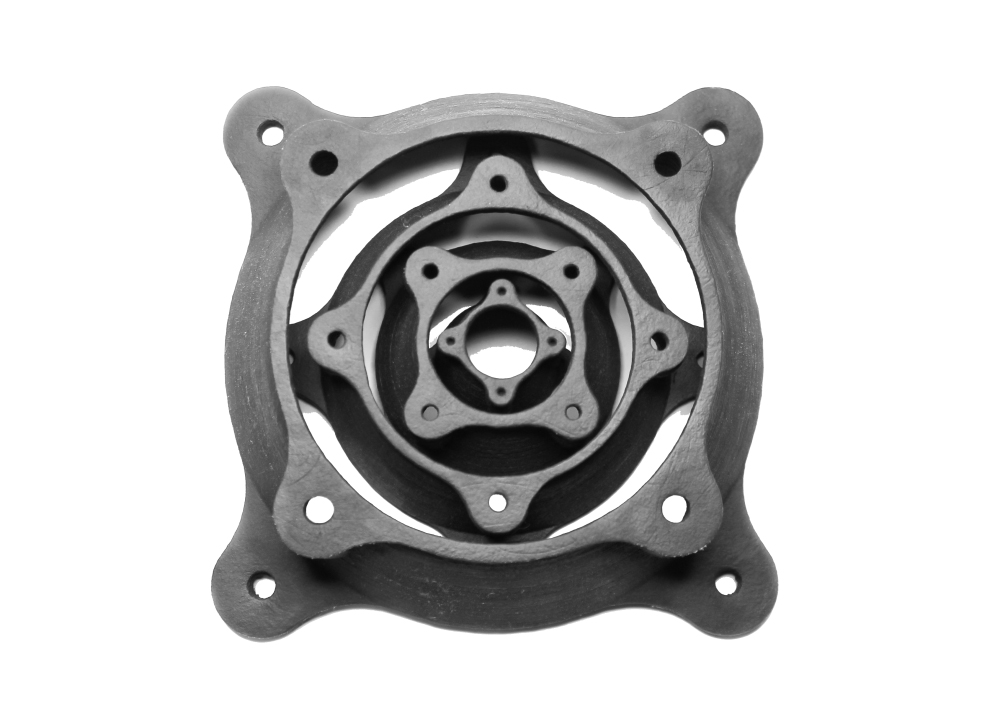 Ricoh 3D's research suggests that by 2040 up to 50% of manufacturing will use 3D printing, with the greatest impact likely to be felt in the automotive, industrial machinery and consumer product industries. This indicates a bright future for CBAM, if it can gain the necessary traction.
CBAM is a fascinating development in the world of 3D printing. The potential for end users to revolutionise their supply chain, create a digital inventory and achieve true innovation and design freedom is clear. With clear demand for the higher performing parts that CBAM can produce, the future really is bright for this technology and for those who adopt it in their business.
For further information on the application benefits of CBAM, download Printing the Impossible, a new report co-authored by Ricoh 3D and Impossible Objects.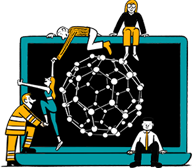 Business intelligence for the fibre, textiles and apparel industries: technologies, innovations, markets, investments, trade policy, sourcing, strategy...
Find out more