Opinion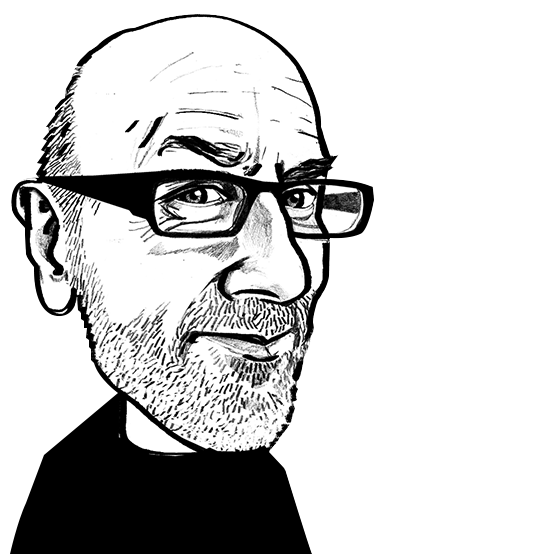 Beyond Tehran, in hope of change
Adrian Wilson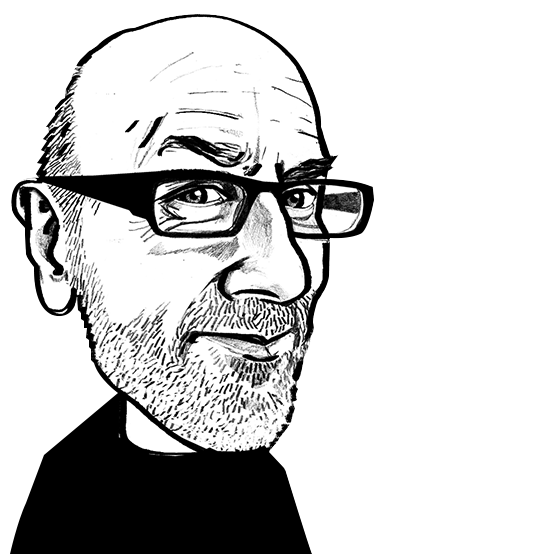 European textile machinery makers are hoping that the current sanctions against Iran will be eased if nuclear programme negotiations proceed as anticipated.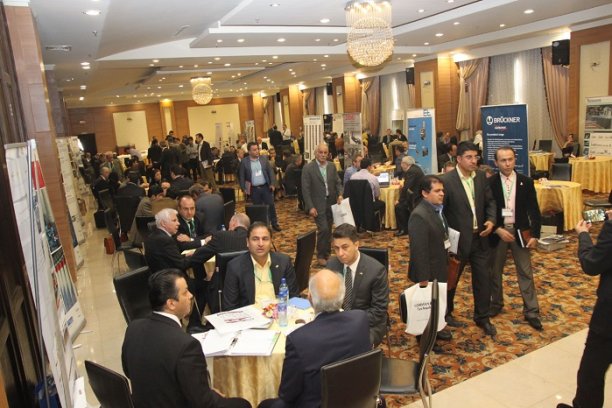 9th June 2015
Adrian Wilson
| UK
European manufacturers of machinery for the production of nonwovens and textiles are hoping that the current sanctions against Iran will be eased if negotiations in respect of the country's nuclear programme proceed as anticipated before the set deadline of June 30th.
In the past, Iran has been a major market for machinery builders, especially those from France, Germany and the UK – countries which enjoyed significant commercial ties with the Persian Gulf state before sanctions. In contrast, the US banned Americans from most commerce with Iran in the aftermath of the 1979 Islamic Revolution.
Under-investment
While textile and nonwovens machinery has continued to be exported to Iran from Europe – German exports to the country increased to €37 million in 2014, the VDMA textile machinery branch reports – business could certainly be better. The market is considerable and there has been under-investment in recent years because financing projects has become very difficult as a direct result of the sanctions.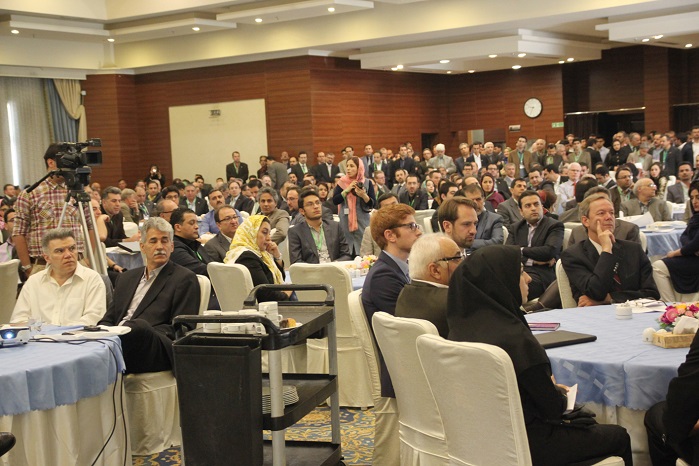 The latest highly automated machines that are heavily reliant on PLCs also make matters more complicated, since it's now more difficult to prove a single purpose for components compared to in the past, when such machines were mainly mechanical.
"The Iranian decision-makers of the textile and carpet industry are urgently seeking solutions for optimising what is often old equipment," said VDMA textile machinery branch chair Regina Brückner. "Many of the machines originated from European companies which have subsequently closed down, but even the supply of spare parts for this existing equipment is very difficult, since many of them are considered dual-use parts, though they're required unambiguously for the repair of the old machines."
China's machine builders, of course, are benefiting considerably from this situation.
As previously reported on IITT (http://bit.ly/1B0lIJZ), in what was the first German event of any magnitude in Iran for over a decade, the VDMA textile machinery conference held in Tehran in April attracted over 1,100 decision-makers from the country's textile und carpet industries.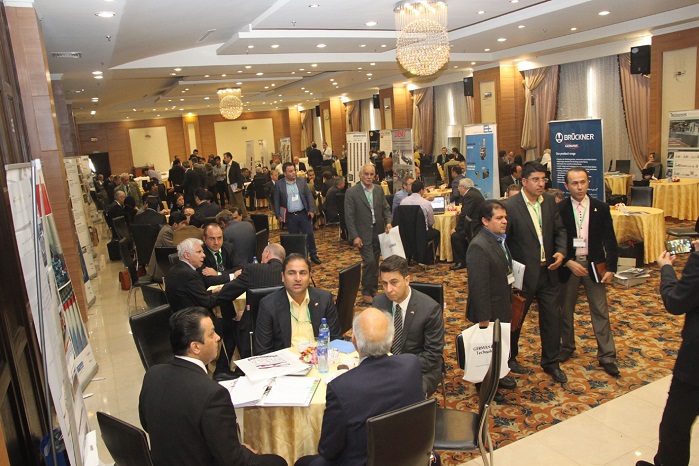 Cross country
This week, the UCMTF – the French Textile Machinery Association – is planning to go beyond Tehran and also hold workshops and seminars in the cities of Kashan, Ispahan and Yazd.
"We prefer to not just concentrate on the capital – important as it is – but to get out in front of our existing customers and potential new ones across the country," said UCMTF secretary general Evelyne Cholet. "This is now our policy for all the seminars we organise, such as the most recent ones in India and Uzbekistan, and it's been very well received by the textile companies."
"There is already a market for light nonwovens such as wipes and there is also demand from the automotive industry, but much more potential," adds Francis Junker of Laroche, one of the companies taking part in the French trade delegation this week. "Iran is also a big consumer of regenerated fibres, although in the past few years the market has been very quiet for us."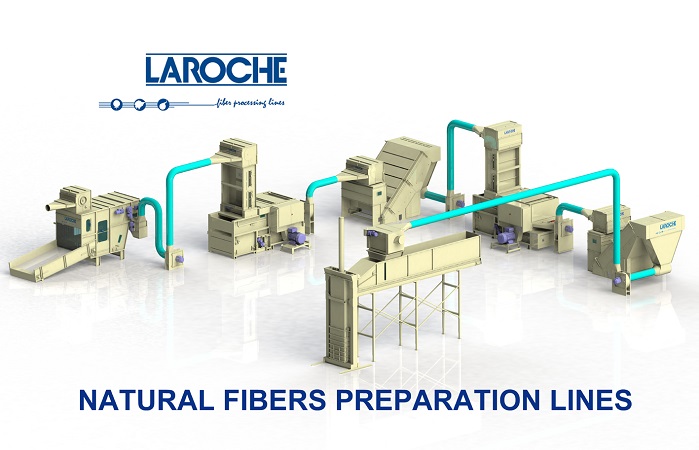 Laroche specialises in recycling machinery and sees significant potential in Iran with its latest, already highly successful airlaid and resinated felt lines which can accommodate a wide range of natural and recycled fibres and turn them into new nonwovens.
Nikoo
Iran's largest nonwovens company, the Nikoo Group, is a regular exhibitor at the INDEX nonwovens exhibitions held every three years in Geneva, Switzerland, and given the current political climate, has played a significant role in maintaining trade relations with Europe, with established sales and distribution for its products in Turkey, Italy, Germany, Belgium and Russia.
Comprising eight production plants, Nikoo is a significant employer in Iran, with 1,400 employees, and has won government awards for its contribution to the country's export trade. The group is one of the few to manufacture 100% bleached cotton spunlace nonwovens based on the country's abundant cotton, and is also a major manufacturer of thermobonded nonwovens for hygiene, from polypropylene, polyester, bicomponent and hollow fibres.
"Trading with Iran has got more difficult since we first supplied a complete spunbond line from a Norrköping plant in Sweden to the Iranian company Gariveh back in 2000," says Johan Berlin, managing director of Investkonsult, the Swedish consultancy specialising in technology for the nonwovens and absorbent hygiene industries. "Difficult, but not impossible. We've also supplied crosslapping equipment to another big Iranian company, Pars Corporation, which specialises in geotextiles, polypropylene and polyester carpets and automotive interior components."
Currently, he adds, Investkonsult is busy installing a renovated spunlace line for another Iranian nonwoven company, Bibaft, and will also supply a refurbished carding unit to Mahoot, a manufacturer of needlepunched products and carpets.
Erosion
Should no agreement be reached on the Iranian sanctions on June 30th as planned, European politicians have warned Washington that there is a very real chance they'll begin to erode – unless it can be demonstrated that the talks collapsing was clearly and incontrovertibly Iran's fault.
If an accord is reached, sanctions will be eased gradually, and Iran and its business partners are unlikely to see major benefits before the end of this year. Iran will need time to adopt nuclear restrictions, and United Nations nuclear inspectors will need time to verify Iran's compliance.
But combined, the Iranian textiles, nonwovens, carpet and apparel industries employ about a million people and currently export textiles and carpets worth around €1 billion annually.
It is believed this could very rapidly double at least, once upgrading of the country's existing production machinery and the delivery of new machines begins on a meaningful scale.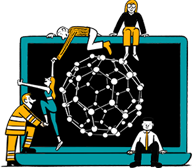 Business intelligence for the fibre, textiles and apparel industries: technologies, innovations, markets, investments, trade policy, sourcing, strategy...
Find out more