Industry Talk
Brands urged to take action on synthetic fibres
Brands are routinely deceiving consumers with false green claims, the report alleges.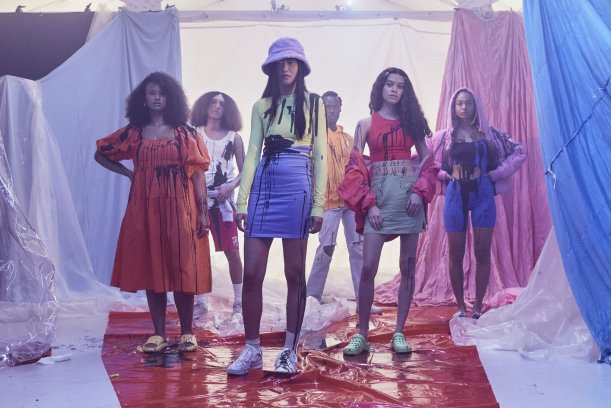 1st July 2021
Innovation in Textiles
| London
The world's biggest fashion brands are fuelling the plastic pollution and climate crisis through continued reliance on synthetic fibres, according to a hard-hitting report by Changing Markets, which has its campaign offive in London, UK.
The report, Synthetics Anonymous: Fashion brands' addiction to fossil fuels, urges brands to "tackle their addiction to fossil fuel-derived synthetics, to commit to ambitious climate targets and invest in truly circular solutions".
It assesses 46 of the world's supposedly most transparent brands, from high street to luxury, including Zara, Primark, H&M and Burberry, on the amount of fossil fuel-based materials in their collections and commitments to move away from them.
While brands are quick to capitalise on consumer concern by using sustainability as a marketing ploy, the vast majority of such claims are all style and no substance
A further part of the investigation – scrutinising 12 brands and over 4,000 products – claims that brands are routinely deceiving consumers with false green claims. The majority of brands made sustainability claims, with 39% of the products studied having some kind of green claim attached to them. 59% of green claims flouted the UK Competition and Markets Authority guidelines in some way, according to the authors, who name the worst offenders as H&M with 96% false claims, ASOS with 89% and M&S with 88%. H&M's Conscious Collection was also found to contain an even higher share of synthetics than its main one (72% compared to 61%).
Greenwashing
"While brands are quick to capitalise on consumer concern by using sustainability as a marketing ploy, the vast majority of such claims are all style and no substance," said Urska Trunk, campaign manager at Changing Markets. "While they greenwash their clothing collections, they are simultaneously dragging their feet on embracing truly circular solutions, for example by not making the necessary investments to ensure a future in which clothes can be recycled back into clothes."
Well over three quarters (85%) of companies plan to reach sustainability standards with the use of recycled plastic bottles, which the report deems "a one-way street to landfill or incineration".
High-street retailer H&M reported that 90% of its recycled polyester comes from single-use plastic bottles. Like H&M, Primark and Zara's group Inditex also rely on downcycling single-use plastic bottles. Unlike others however, Inditex reported that it has invested €3 million to fund tech innovation exploring textile recycling solutions, including the MIT-Spain Inditex Circularity Seed Fund. While this is a first step, it only represents 0.08% of the company's 2019 net profits, and the report finds that significantly larger investments into true circular economy solutions by brands are needed.
European brands emerged as some of the worst for greenwashing, with an average of 59% of claims by European companies being unsubstantiated or potentially misleading to consumers. Examples of brands misleading consumers, according to the report, include claims that synthetic products are recyclable when no such recycling technology exists, where claims are made with no supporting evidence given for products being labelled as 'sustainable' or 'responsible', or when brands were not specific about the amount of recycled content included in the product.
Call for legislation
Ahead of the upcoming EU textile strategy, the report asks legislators to take action to address low quality clothing mass produced by the fast fashion industry and ensure that brands become more transparent and responsible about their supply chains and the end-of-life of their products. In addition, it says measures are needed to end greenwashing, which it found to be rampant in the industry.
Asked directly what alternative raw materials should be used to replace polyester and other synthetics, the report authors issued the following reply:
"The current front-running alternative is fibre-to-fibre recycling technology, which sees clothing recycled back into clothing in a circular loop. Very few brands are investing in such technologies and instead boast sustainability through using recycled plastic bottles in their products, which is simply not enough. The use of plastic bottles in clothes greatly reduces the life of the recycled plastic and ultimately ends up continuing to fill landfills while also failing to address the huge problem of microfibre pollution. We need to instead push for closed-loop recycling, where bottles are recycled into bottles and clothes are recycled back into clothes."
The report can be downloaded here.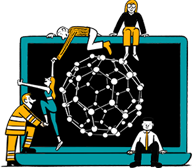 Business intelligence for the fibre, textiles and apparel industries: technologies, innovations, markets, investments, trade policy, sourcing, strategy...
Find out more