Burberry capsule collection in Econyl yarn. © Burberry
Burberry has launched a new capsule collection crafted with Econyl yarn by Aquafil. The new Burberry capsule includes a reinvention of the luxury brand's lightweight classic car coat, which was created using Econyl regenerated nylon made from fishing nets, fabric scraps and industrial nylon waste.
"We are delighted to collaborate with Burberry for this capsule collection," commented Giulio Bonazzi, President and CEO at Aquafil. "We believe innovative fibres like Econyl regenerated nylon are the future and are proud to support brands who use our yarns, transforming waste into incredible designs and raising the profile and possibilities of a more circular fashion system."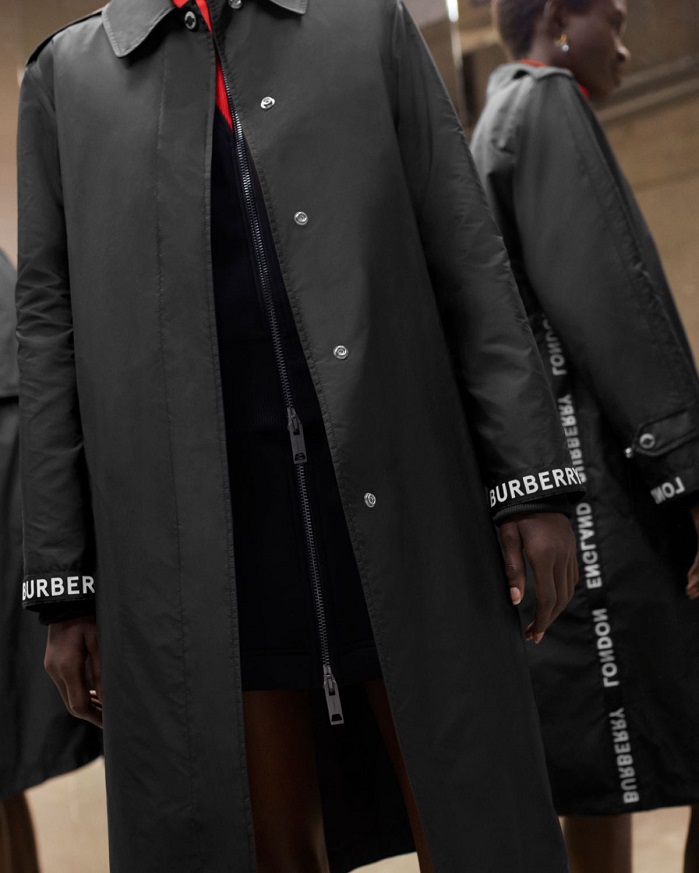 Burberry capsule collection in Econyl yarn. © Burberry
Burberry's heritage is anchored in material innovation, from the invention of gabardine – a breathable, weatherproof and hardwearing fabric – by Thomas Burberry in 1879 – to its use of innovative materials today. The Econyl yarn collection is one example of the 50 disruptions Burberry is making throughout its supply chain to create a more sustainable future for fashion, according to the brand.
"Exploring and using innovative materials that foster circularity is central to creating a more sustainable fashion industry. We are proud to use the Econyl yarn in this collection because it shows how we can actively tackle a problem like plastic waste and create beautiful, luxury products at the same time," said Pam Batty, VP Corporate Responsibility at Burberry.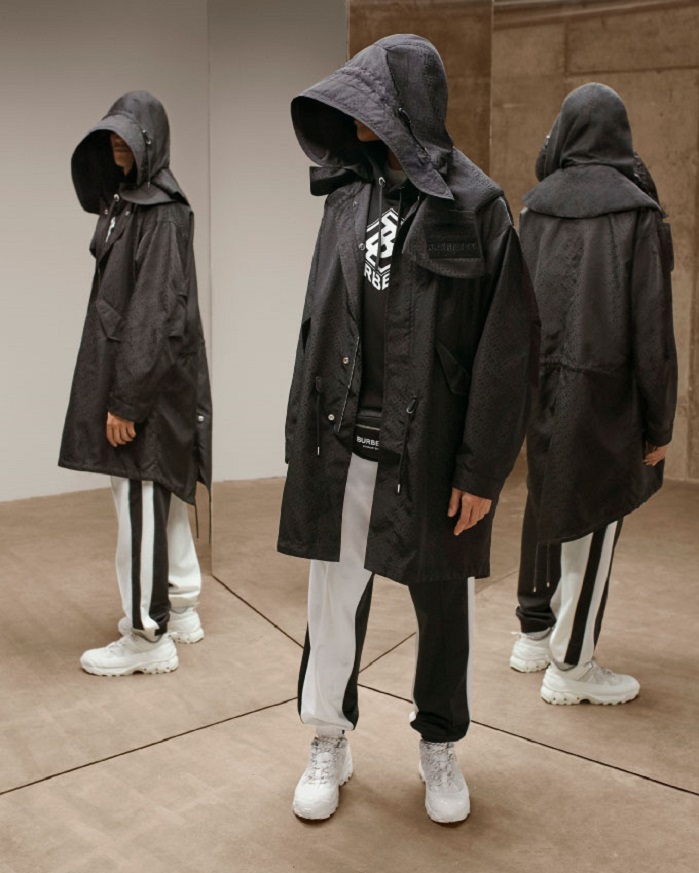 Burberry capsule collection in Econyl yarn. © Burberry
"This collection is just one of the ways Burberry is actively disrupting and improving every stage of how we create our products because we know our industry can play a key role in building a more sustainable future through science and innovation."
This article is also appears in...