27th February 2017, Nottingham
Carpets of the future should alert homeowners to intruders
New research has revealed that Britons believe their carpets is where the future of in-home technology could lie, with many stating they'd like a carpet that could detect and alert the owner to potential intruders, self-clean and repel pet hairs, interior brand Hillarys Blinds reports.
The design team at Hillarys has created concept images of what this carpet, which would alert homeowners on their smartphones when unusual activity / weights are detected. "Even the lightest-footed burglar is going to have big problems with a carpet that detects and tracks unwanted footfall," said Helen Turnbull, spokesperson for the brand.
Carpet of the future
The company created a series of concept images of the carpet of the future following a poll of 2,185 British home owners. Initially all respondents were asked "What do you consider to be the key advantage to carpet over other flooring types?" to which the most common responses were "it's soft and warm to the touch" (44%) and "it's got a more welcoming feel to it" (35%). When asked if there were any downsides to choosing carpet over other flooring types, the vast majority (78%) stated that it was "harder to keep clean".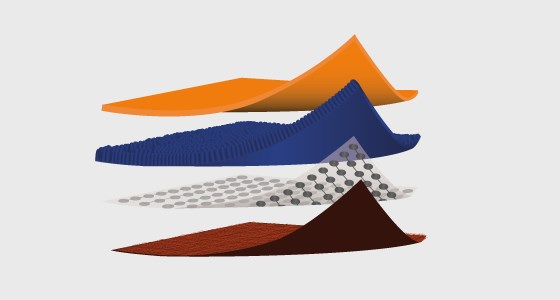 All respondents were then asked what they would like to see from the carpets of the future. When provided with a list of possible responses and told to select all that applied, the top five responses were as follows:
Carpets that can detect and alert you to intruder footfall – 64%
Self-cleaning carpets – 60%
Carpets that repels pet hair – 51%
Heated carpets that help to moderate the temperature of the room – 49%
Carpets that lengthen and shorten the shag pile according to the season – 44%
Additional functions
Those who stated an interest in carpets that can detect an intruder in the home were asked why this was the case, with the most common responses being "people ignore house alarms" (37%) and "I'd like to see exactly where in the house they are/have been" (32%).
When asked what additional functions this touch-sensitive carpet would have, 48% stated that they would like to see where in the house their pet was when they were not home. What's more, 14% stated that they would like to see where their partner was in the house at any given time.
This article is also appears in...