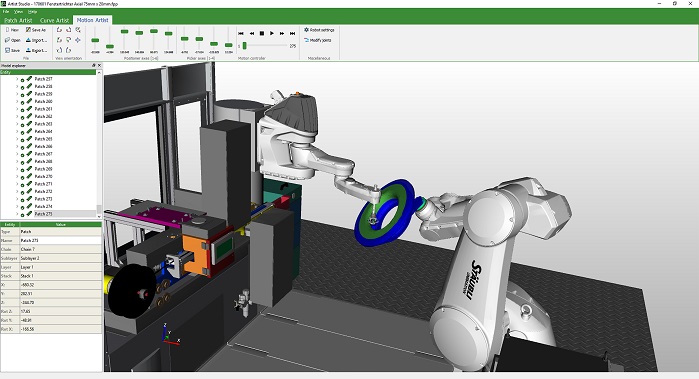 Fibre Patch Placement specialist Cevotec will exhibit a prototype of an aircraft window funnel at the upcoming Paris Air Show, which takes place next week. The prototype will be shown at the Paris Air Lab site and in the ESA pavilion.
"With the fully automated preforming of such a complex shaped part as an aircraft window funnel, we really achieved a milestone in Fibre Patch Placement technology," commented Thorsten Groene, CEO of Munich based Cevotec.
The challenge was to achieve a 16 x 20 x 6 inches part. "Such a biaxially curved and annularly closed preform with a constant radial and circumferentially oriented fibre architecture cannot be produced integrally with any other production technology. Especially processing textile fabrics turns out quite impossible," explained Felix Michl, CTO of Cevotec.
This article is also appears in...