Chicopee, a leading international brand of professional cleaning materials, has scooped a prestigious international innovation award for its Microfibre Floor Mop cleaning system.
"The award underlines the benefits of the Microfibre Mopping System as an innovative solution for cleaning professionals and facility managers that removes the need for laundry while delivering a superior cleaning performance," said James Taylor, Chicopee's marketing director for EMEIA (Specialities).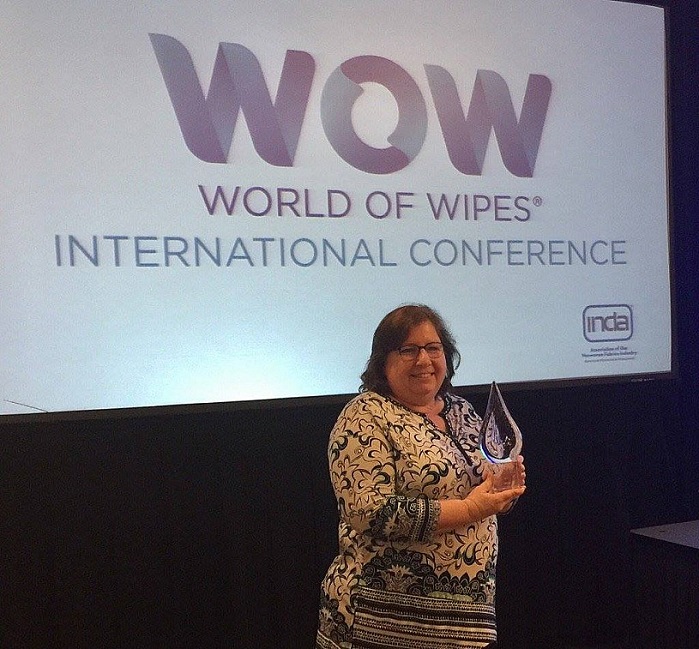 "Our customer insight, product development and marketing teams all worked incredibly hard and should be justifiably proud of their efforts to clinch this globally recognised accolade."
Chicopee's disposable Microfibre Mopping System was voted the most innovative, technically sophisticated and value for money product by representatives from the INDA's Technical Advisory Board, the affiliated conference committee and attendees themselves.
Launched last year, the range combines the short-term use microfibre mops with a light, ergonomically designed mopping tool. The mops themselves are constructed from Chicopee's own APEX technology that traps dirt and bacteria, eradicating the danger of germs being spread onto the next area to be cleaned, the company explains.
The mopping tool is said to hold up to 620ml of cleaning fluid which is released as needed, reducing chemical consumption and using around 80% less water than traditional string mops. Because the mops enable damp mopping, the chances of accidental slips and falls on a wet floor are dramatically curtailed, according to the manufacturer.
The WOW (World of Wipes) Innovation Award is made each year at the annual conference of the INDA, the Association of the Nonwoven Fabrics Industry, which this year took pace in Nashville, TN.
This article is also appears in...