Fibres/​Yarns/​Fabrics
China-UK graphene centre planned
Versarien, headquartered in Cheltenham, UK, is planning to establish a £55 million graphene manufacturing centre in China.
16th January 2018
Innovation in Textiles
| Cheltenham
As it continues to develop applications for enhancing carbon fibre composites with graphene, Versarien, headquartered in Cheltenham, UK, is planning to establish a £55 million graphene manufacturing centre in China.
With the aid of the Shandong Institute of Industrial Technology Fund and Jinan Qing Na Material Technology, the company plans to establish the 'China-UK Jinan Graphene Industrial Park' in the Jinan Innovation Zone in Shandong Province, China.
Collaboration
The plan to build the new China-UK Jinan Graphene Industrial Park follows the recent announcement of a collaboration agreement with a global textiles and apparel manufacturer which will focus on the incorporation of graphene into fabrics and assess its suitability for inclusion in high performance sportswear.
Utilising Versarien's graphene ink technology developed by the company's subsidiary, Cambridge Graphene, the collaboration will involve the incorporation of graphene into textiles via yarns and fabric finishes.
"We have been afforded great support from the Chinese government and we are working with all parties to deliver this facility in record time and to capture the excitement and support for our Nanene product in China," said Ricketts. "It is important for us to have facilities close to manufacturing centres worldwide and we will continue to build on this base. We have negotiated significant Chinese government support to protect our IP and this agreement follows from the meeting with President Xi Jinping at the National Graphene Institute at the University of Manchester in October 2015."
Manufacturing facility
The first stage will involve the establishment of a 100,000 square foot manufacturing facility to produce and sell Versarien's proprietary Nanene graphene nano-platelets. Versarien will provide its intellectual property on a licensed basis together with production know how, while the other joint venture partners will provide the factory and funding for plant and equipment.
Versarien says its patent protected manufacturing techniques allow Nanene to be manufactured in large volumes at market leading prices. It produces high quality graphene nano-platelets with a majority of sub-10 layer and a significant number of sub-5 layer materials.
The quality of the process has been independently verified by several leading UK universities and independent manufacturing and testing has shown, for example, that Nanene-enhanced carbon fibre composites results in an up to 52% increase in mechanical properties.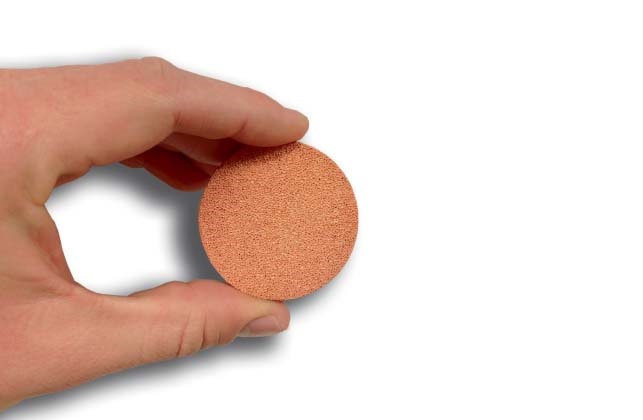 Versarien currently has existing agreements with Bromey Technologies, Absolute Engineering and CT Engineering in the area of carbon composites, and with Warwick Manufacturing Group for batteries. In October 2017, it also announced a collaboration with Israel Aerospace Industries in order to develop and test its graphene technology in aerospace composite structures.
Rapid growth
Founded in 2011, Versarien has rapidly grown from a two-man team into an organisation employing over 100 people at five businesses in the UK. The company's strategy is to create value through exploiting intellectual property and disruptive technologies gained through in-house innovation, acquisitions and joint ventures.
Versarien's current portfolio of companies includes two focused on graphene – 2D-Tech, based at the University of Manchester, and Cambridge Graphene.
Its other three companies, AAC Cyroma, Total Carbide and Versarien Technologies, are involved in injection moulding, hard-wearing materials for the oil and gas industries and heat sinks for computer processors – all business where graphene is viewed as suitable for enhancing traditional materials.
"The isolation of graphene has started a completely new science and we have subsequently started to understand how it can change the things we do," explained CEO Neill Ricketts in a recent presentation to shareholders. "The UK's government and its universities have realised how important this material will be, as the first-ever man-made material in two dimensions."
He continued to put the forecasts of graphene's growth into a market of 54,000 tons by 2024 into perspective by displaying 0.5 gram sample of the company's Nanene.
"Our graphene is so light and low density this has a value of around £200," he said. "Just to store a single ton of graphene will require 38,000 conventional oil drums. The accessible market is phenomenal because there isn't a material that can't be improved by graphene."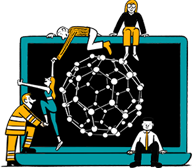 Business intelligence for the fibre, textiles and apparel industries: technologies, innovations, markets, investments, trade policy, sourcing, strategy...
Find out more