Industry Talk
Circular Fashion: Closing clothing's waste loop
Clothing is one of our most basic necessities, but it is also one of our greatest contributors to environmental waste and pollution.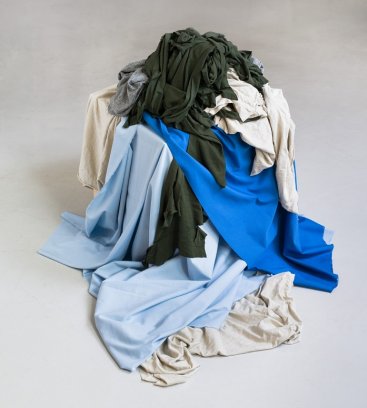 11th October 2019
Innovation in Textiles
| Shanghai
Sponsored Editorial
By Sharon Chong, Head, Sustainability, Sateri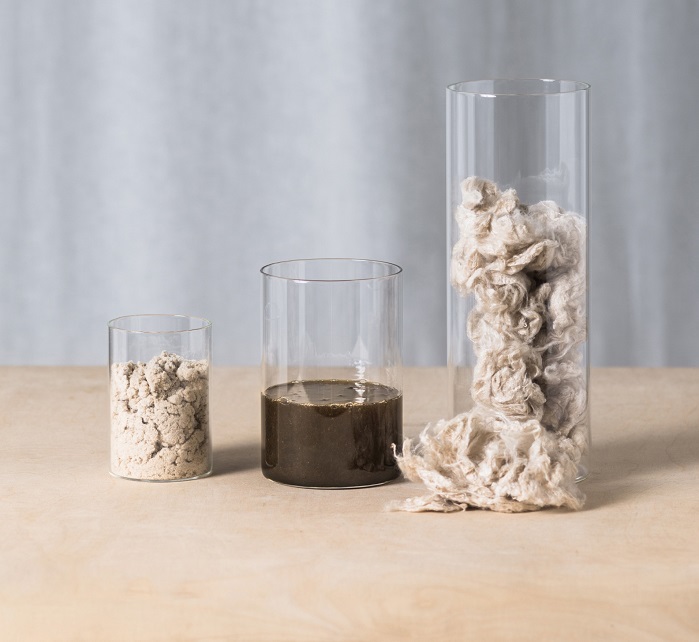 Infinited fibre. © Sateri
Clothing is one of our most basic necessities, but it is also one of our greatest contributors to environmental waste and pollution. The fashion industry on its own produces 20% of global wastewater and 10% of global carbon emissions. This is more than all international flights and maritime shipping combined.
Beyond the production of clothes and apparel, the way we use and consume an article of clothing over its lifetime also contributes to waste. A study by the University of California at Santa Barbara found that polyester fleece jackets release 1.7 grams of plastic microfibres each time they go into the wash. Overall, the textiles economy is expected to have released over 20 million tonnes of plastic microfibres into the ocean by 2050.
These alarming statistics call for greater urgency in integrating sustainability into fashion. This sustainability impetus should be a shared responsibility between consumers and businesses. If customers are growing increasingly wary of the purchase decisions they make, opting to buy more sustainable products, manufacturers need to likewise progress towards the manufacture of more sustainable, eco-friendly and, eventually, circular fashion.
The ultimate goal for the fashion industry should be to operate within a circular economy. The concept of circularity deals with a departure from the take-make-waste extractive industrial model to one that decouples economic activity from the consumption of earth's finite resources. This means the total eradication of waste and pollution from the entire system and maximising the utility of present resources.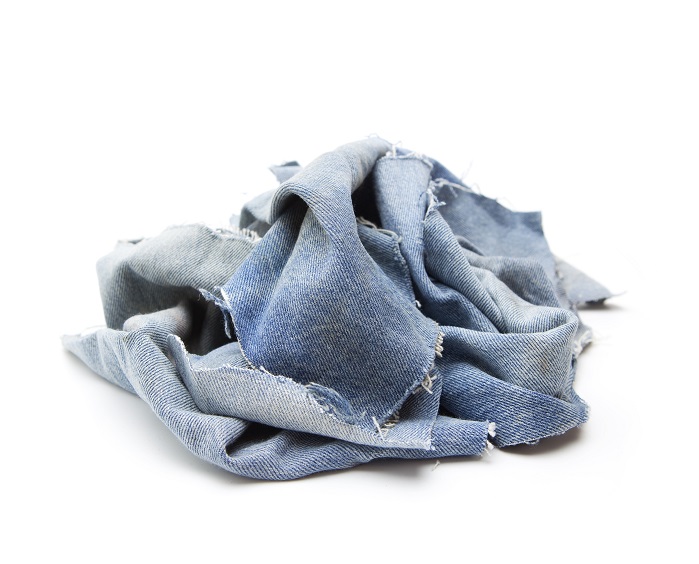 Shredded jeans. © Sateri
Decarbonisation, which is the overriding focus behind many of the environmental initiatives the industry is pursuing, is only addressing one part of the issue. Waste is the other significant part of the broader environmental conversation and begs for the same level of attention.
Many issues plague the industry's efforts to generate less waste. Apart from consumer demand leading to gross oversupply, with as much as 30% of garments produced going unsold each year, textile decisions also contribute to the problem. A single kilogram of cotton, which is arguably the world's most popular material for garments, requires 20,000 litres of water to produce – water that cannot be used for any other purpose, which also compounds on the water scarcity issue that affects many of these cotton-producing countries.
Much of the onus in moving to sustainable, circular fashion lies with clothing manufacturers and the supply chain. Manufacturing companies are responsible for ensuring that the downstream production for textiles involves as little wastage and use of biodegradable resources as possible. As the root source of the manufacturing process lies with them, the duty then falls largely on their shoulders to develop the industry into a circular economy.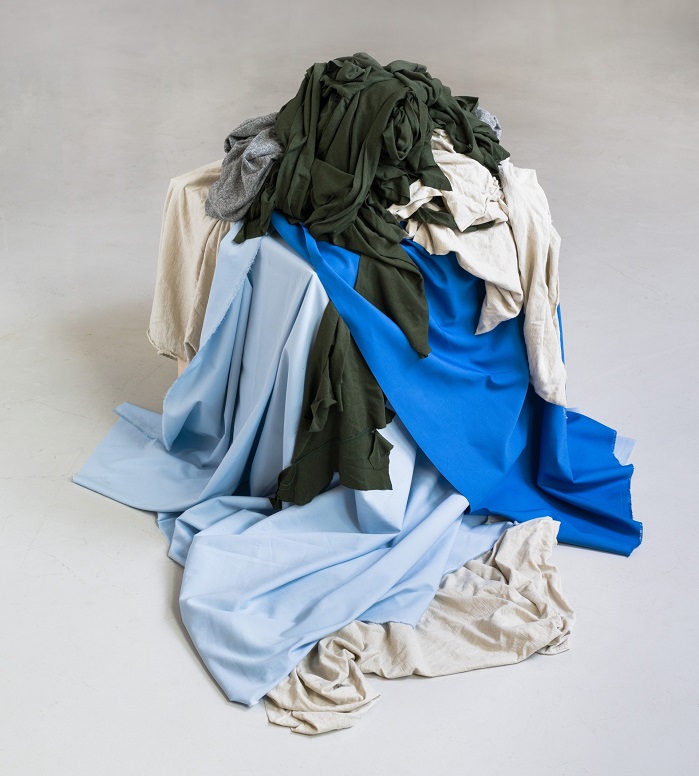 Textile waste. © Sateri
On the consumer level, many of the world's most well-known brands like H&M and Zara are now considering the use of more sustainable materials like viscose, which is a biodegradable plant-based fibre and less taxing on water resources – up to ten times less water is needed to produce it compared to cotton.
However, as demand could start to outpace supply, viscose producers must continue to invest in research and development efforts to increase recyclability of fibres so that these materials can remain in the loop without the need to generate waste.
For example, Singapore-based RGE recently joined a group of investors including H&M Group, Virala and Fortum to help Infinited Fiber Company Oy (IFC) scale up its technology which turns textile waste and other pulp-based materials into new textile fibres. This is a truly circular method of textile fibre production that could show the way forward for the industry.
While individual efforts to become more sustainable can help make some progress towards a circular fashion industry, more needs to be done between firms – even competitors. They must collaborate on common initiatives to educate and share information with consumers around the sustainability of materials used in their clothing.
One such example is CircularID, which brings together H&M, Target, PVH Corp, Microsoft, Waste Management and others to promote circularity by creating a microchip that can be weaved into every product created. Consumers can scan this with their personal mobile devices to learn more about the item's manufacture and origin.
As consumers grow increasingly aware of the production context of their purchases and retailers and manufacturers start to incorporate circularity in their processes, the supply chain likewise needs to step up. New supply chain models are required to support this shift towards circularity.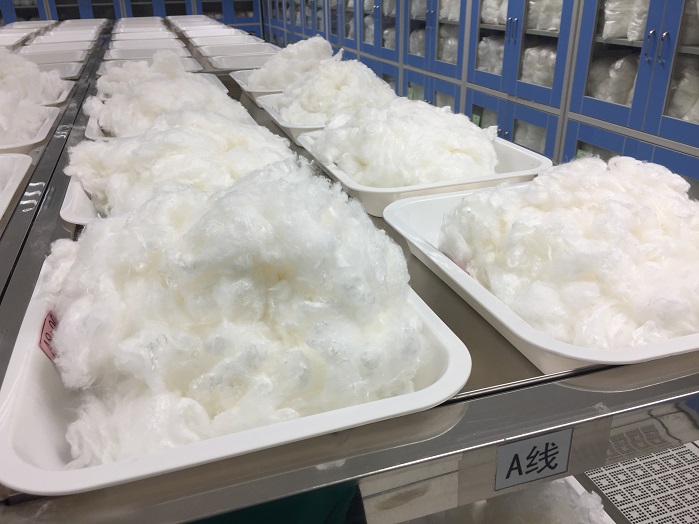 Viscose fibre. © Sateri
For a start, we need to find ways to recapture value at the end of the product lifecycle through reverse logistics that transports waste back into the loop for upcycling. From a materials standpoint, producers need to accept the challenge to innovate for closed-loop, regenerative manufacturing of textiles that can create sustainable apparel for the world, working together with more clothing brands to generate awareness and demand for these materials.
Textile and apparel leaders need to lead the drive for circularity, not treating sustainability as a buzzword or a token initiative to get into investors' good books, but to really exhaust themselves trying to integrate sustainability across the entire value-chain. They should also be open-minded and focused on the collective good for society, especially when it comes to working with other like-minded partners.
Rather than "divide-and-conquer", sustainability begs for a "unite-to-conquer" strategy. We can look forward to more positive forward momentum on circularity for the industry as the collective efforts of more partnerships start to bear fruit.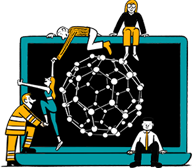 Business intelligence for the fibre, textiles and apparel industries: technologies, innovations, markets, investments, trade policy, sourcing, strategy...
Find out more