Technology/Machinery
Karl Mayer invests EUR 5 million to upgrade its showrooms in Germany
Karl Mayer Technische Textilien will have a showroom equipped with high-tech machines in Naila ready by the end of the year.
28th November 2016
Innovation in Textiles
| Obertshausen
Karl Mayer Technische Textilien will have a showroom equipped with high-tech machines in Naila ready by the end of the year. The technical upgrade began in May 2016 with upgrading a showroom in Chemnitz, and should be finished by the end of the year in Naila. The company invested EUR 5 million in setting up the machine technology.
The showroom in Chemnitz is sending out an invitation to come and try out various weft-insertion warp knitting machines and a biaxial warp knitting machine, and to see them being demonstrated. Naila is the first point of contact for multiaxial warp knitting machines. The Karl Mayer subsidiary aims to demonstrate the support of its customers with its modern showrooms, as well as establish a platform for presenting machines and increasing know-how.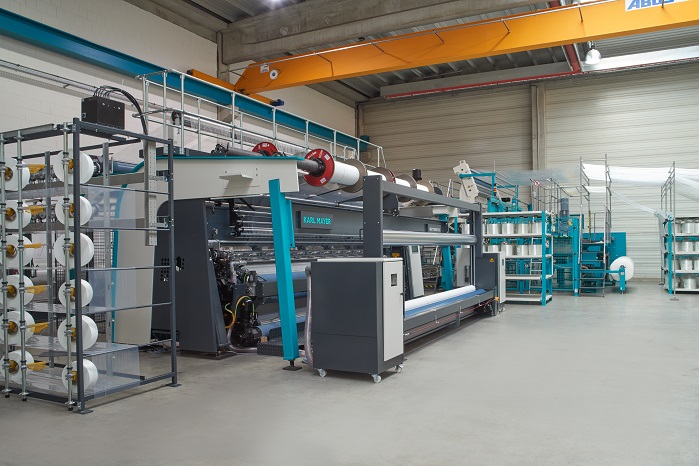 According to the Sales Manager, Hagen Lotzmann, it is important for its customers to see the value of any new investments. Karl Mayer can also carry out trials with very innovative customers and customers with new product ideas. "The processing trials can show if and how the desired objectives can be achieved, and also what changes need to be made to the machine technology," explained the Sales Manager.
Wefttronic II RS
This high-speed raschel machine with weft insertion facility is ideal for producing coating carriers and advertising substrates having a high tear resistance, the company reports. Thanks to the use of modern materials and complex technical features, especially for the drives and weft insertion elements, these machines are said to be extremely fast and also handle the yarn gently. A Wefttronic II RS 2, 268", gauge E 18, and two Wefttronic II RS 3, gauge E 18, with a working width of 268" and 184" respectively, are housed in the showroom.
Wefttronic II HKS
This high-speed tricot machine with weft insertion facility produces lightweight, weft-inserted, warp-knitted textiles with high stitch densities in a wide range of gauges. A completely new machine gauge of E 40 is also now available. A Wefttronic II HKS 2, 213", gauge E 40, is housed in the showroom. This machine extends the scope for designing products, especially for interlinings.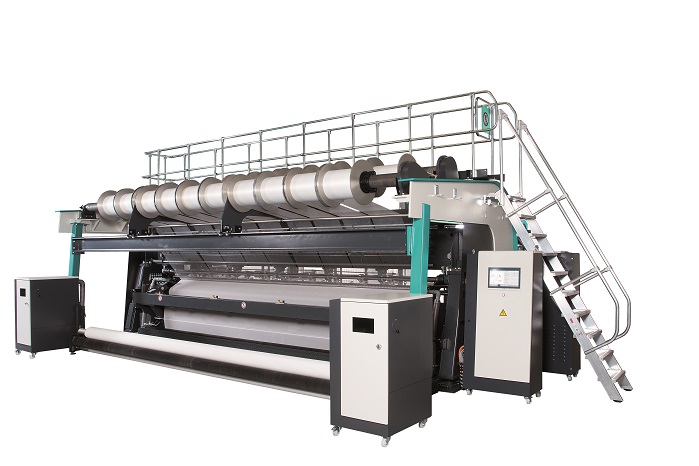 Bars made from CFRP and the KAMCOS 2 system aim to guarantee high-precision processing and a first-rate operating reliability. The weft insertion and fabric take-down systems have been optimised on this machine series, which also guarantees rapid setting-up times, according to the manufacturer.
Biaxtronic CO
This high-speed warp knitting machine processes continuous filament yarns made from glass fibres to produce biaxial textiles and composite structures. A feature of this machine is that the weft yarn is inserted in line with the stitches and is not pierced or damaged – an advantage that is opening up new potential in the design of biaxial textiles for producing the rotor blades of wind turbines especially.
When using conventional glass fibres, higher strength values can be achieved or, when the strength values are the same, new material configurations can be worked. Chopped glass strand mats and nonwoven mats can also be integrated into the textiles. The machine can also be operated intuitively using a touchscreen monitor, and it produces premium quality products. This is mainly due to the well-thought-out material feed system. These technical features, together with all the other performance features of this biaxial warp knitting machine, can be demonstrated on a Biaxtronic CO, 101", gauge E 7.
Fibre spreading unit
The showroom houses an FSA 600 Plus fibre spreading unit. This machine preferably processes carbon fibres with up to 50,000 individual filaments per 7 µm diameter. The rovings are taken off from special creels under a specific starting tension and processed into tapes having a uniform tension. The maximum speed is 40 running m/min – depending on the material and the desired spreading effect.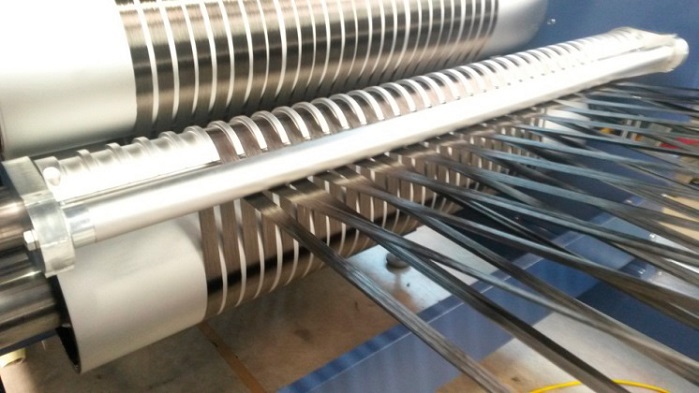 The resulting products exhibit a uniform material distribution and a low weight. For example, tapes made from 50 K rovings having a weight per unit area of 130 g/m² and a maximum width of 800 mm can be produced. The processing results are completely reproducible, since all the necessary material-specific setting parameters are infinitely variable.
Multiaxial warp knitting machines
Multiaxial warp knitting machines produce multiaxial textiles for applications where a high strength and rigidity for a low weight are required, i.e. in the composites sector. The machines are economical; they can be operated easily, and deliver impressive, high quality products, the company reports.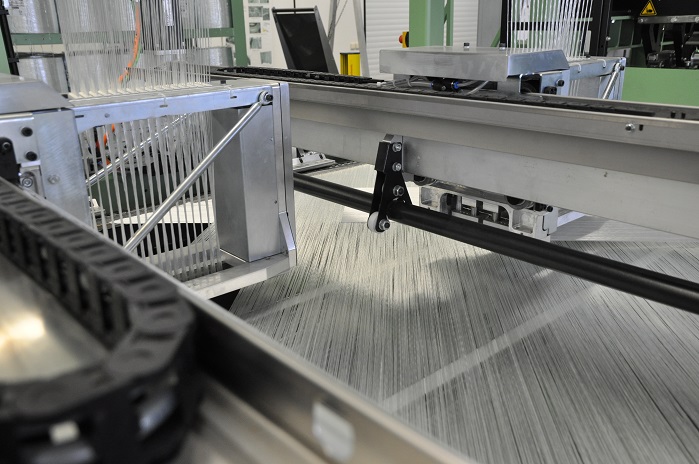 Once the showroom has been upgraded, a COP MAX 4, 101", gauge E 5, and a COP MAX 5, 50", gauge E 5, will be available for carrying out customer trials and performance demonstrations. With three variably adjustable weft insertion systems, these two machines manufacture products having different characteristics.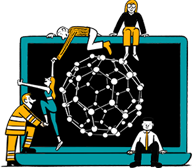 Business intelligence for the fibre, textiles and apparel industries: technologies, innovations, markets, investments, trade policy, sourcing, strategy...
Find out more