6th November 2017, Amsterdam
Noryl resin in new ceramic filtration module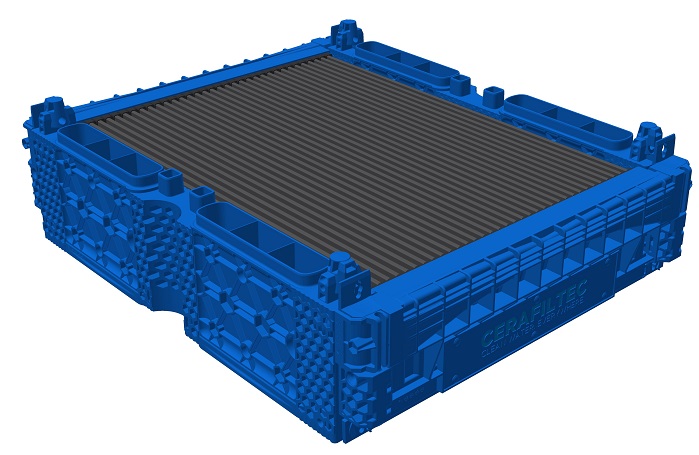 According to the United Nations, water shortages will affect two-thirds of the world's population by 2025 if current consumption patterns continue. Cerafiltec, a manufacturer of innovative water filtration solutions, is aiming to help address this looming crisis with a unique filtration module moulded from Sabic's Noryl glass-reinforced polyphenylene ether (PPE) resin.
The new module securely houses multiple high-performance silicon carbide (SiC) flat sheet membranes that can quickly and effectively filter demanding water sources, including seawater, freshwater, industrial wastewater and even hot water, according to the manufacturer.
This article is also appears in...