Composites
Owens Corning to launch five new products at JEC Europe
Owens Corning's new product highlights will include solutions for major processes, with applications in window lineals, automotive components, and more.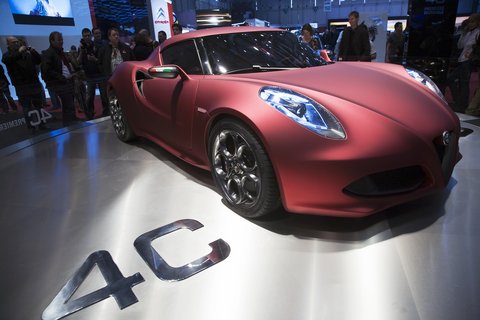 5th March 2015
Innovation in Textiles
| Toledo, OH
Owens Corning, a leading producer of glass fibre reinforcements and engineered materials for composite systems, will unveil five new products at the upcoming JEC Europe 2015 composites show and conferences that takes place from 10-12 March in Paris, France.
"Our commitment to product leadership and customer collaboration are reflected in each of the new products that we will be unveiling at JEC Europe," said Arnaud Genis, Group President of Owens Corning's Composite Solutions Business.
"The common thread through these new products is that they are inspired by our deep understanding of our customers' current and future needs, and deliver differentiated solutions to meet those requirements."
New product highlights
Owens Corning's new product highlights at JEC Europe will include solutions for major processes such as pultrusion, DLFT PP1, lamination and thermoplastics compounding with applications in window lineals, automotive components, optical fibre cables (OFC) and panels, among others.
These new solutions, among more than 20 new products that Owens Corning's Composite Solutions Business plans to launch in 2015, serve the automotive, industrial, and telecommunication markets.
PulStrand 4100
Multi-compatible PulStrand 4100 single-end roving for pultrusion has been designed to deliver breakthrough processing and performance benefits over existing competitive products.
Compatible with polyester, vinyl ester, epoxy, and polyurethane resin systems, PulStrand 4100 roving is said to offer superior processing qualities, high flexural strength (up to 57% greater than competitive offerings), and ultimate shear strength (up to 70% higher than competitive products).
This higher-productivity material has the potential to enable faster line speeds while reducing downtime, scrap, and labour, and enhance the modulus and durability of pultruded profiles for a variety of high-performance markets.
OC Paneluxe
OC Paneluxe multi-end roving is said to enable continuous lamination of translucent and opaque panels. Formulated for use with polyester and vinyl-ester resins in a wide range of applications, the OC Paneluxe roving allows for more homogeneous mats, better fibre repartition, and reduced glass change-overs, the company reports.
HydroStrand 258
HydroStrand 258 chopped strands is Owens Corning's new product of choice for hydrolysis resistance (HR) performance and impact modified polyamides (PA).
HydroStrand 258 chopped strands are said to provide excellent dry-as-moulded properties in a wide range of PA formulations, as well as outstanding performance in glycol-resistant PA 66 formulations. When compared to typical competitive offerings, the HydroStrand 258 product delivers up to a 22% increase in impact strength and up to a 13% increase in impact after hydrolysis.
Performax SE4850
Performax SE4850 roving for polypropylene DLFT has been developed to enable improved glass processing and potential cost reduction of complex parts, particularly in the automotive market.
Performax SE4850 rovings exhibit outstanding processing characteristics, including reduced fuzz generation, improved glass dispersion, and increased strand splice tensile strength, according to the manufacturer.
TeleStrand 2000 UV
TeleStrand 2000 UV series roving brings stiffness to UV-cured pultrusion of FRP central strength members in optical fibre cables.
TeleStrand 2000 UV is said to enable high-speed processing, thanks to tight loss on ignition (LOI), minimized fuzz (0.002 gm/lb of product), and fast impregnation. With 32kg bobbins, TeleStrand 2000 UV also enables high productivity. Waste and downtime are minimized through the elimination of the need for splicing as a result of the glass fibre length matching cable length.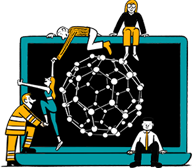 Business intelligence for the fibre, textiles and apparel industries: technologies, innovations, markets, investments, trade policy, sourcing, strategy...
Find out more