Opinion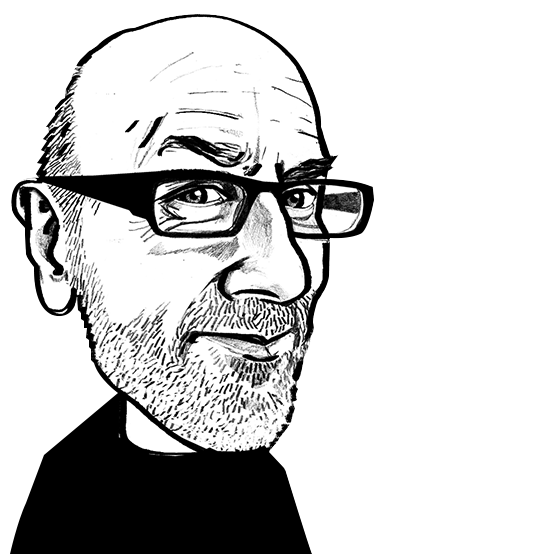 Post ITMA, the orders roll in...
Adrian Wilson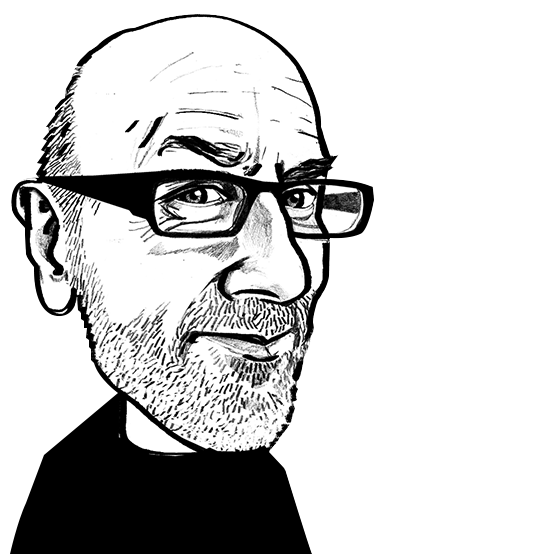 Since ITMA 2015 closed its doors last month, exhibitors are reporting having secured extremely substantial new contracts.
17th December 2015
Adrian Wilson
| Milan
Less than a month after textile machinery show ITMA 2015 closed its doors, companies are reporting having secured extremely substantial new contracts.
Oerlikon Neumag, for example, received a number of large orders with a value of more than CHF 50 million for staple fibre plant technologies from key customers in both Europe and Asia.
"We are pleased that key customers have selected our latest Neumag solutions to expand their staple fibre production," said Georg Stausberg, CEO of Oerlikon Manmade Fibers. "We will continue to develop competitive technologies in order to create more value for our customers, including those in growth markets."
Finishing technology specialist Brückner also says it booked orders in the double digit million Euro value range.
"The variety of these new projects is very pleasing," said Regina Brückner, owner and CEO of the Brückner group. "They include machines for the finishing of woven and knitted fabrics, as well as coating lines for technical textiles and ranges for the carpet industry.
"There was a tremendous interest in sustainable and energy-saving products at the show," she added. "In most cases the investment in high-quality machines turns out to be profitable because the consumption of energy and spare parts, as well as maintenance – considered over the lifetime of the machine – are substantially lower."
Germany's DiloGroup, which dominated the hall dedicated to nonwovens machinery in Milan, obtained a number of new orders for machine deliveries, as well as initiating a large number of new projects.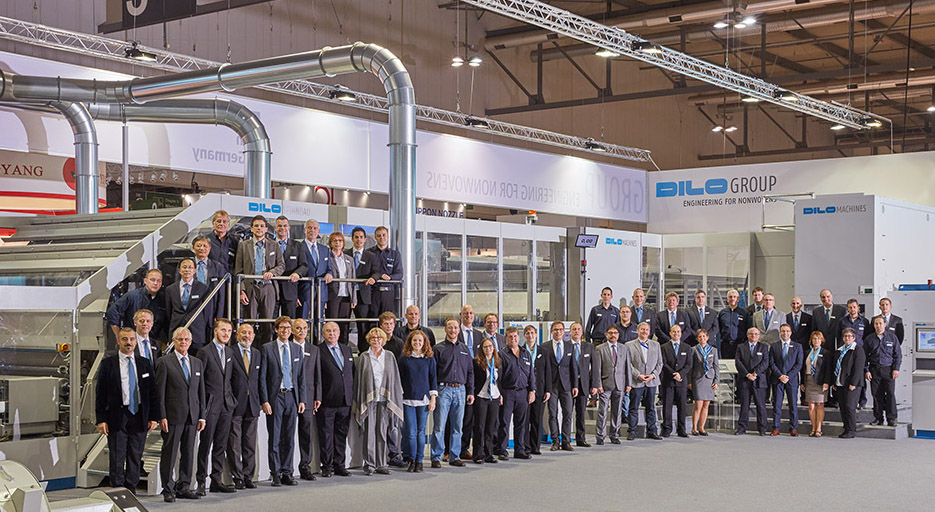 "This was the best show we've had, ever," said CEO Johann Philipp Dilo.
During the event, a signing ceremony was held for the delivery of a new compact Dilo needlepunching line for carbon fibre processing to the Institute of Technical Textiles (ITA) in Augsburg, Germany.
Many more mass machinery orders have been reported by spinning systems specialists such as Rieter, Saurer, Savio, SSM, Staubli and Trützschler; by weaving and knitting machine leaders such as Dornier, Itema, Meyer & Cie, Pai Lung, Picanol, Shima-Seiki, Stoll and Toyota; and by finishing technology specialists such as Benninger and Fong's. Another finishing specialist, Monforts, meanwhile organised an open day tour of its Advanced Technical Centre in Germany for customers en-route to Milan from Bangladesh, India, Indonesia and Pakistan just prior to ITMA opening.
However, one of the most forward-looking sectors at ITMA 2015 was without doubt, digital printing.
Stunning debut
Claiming the prize for a stunning debut, was SPG Prints, based in Boxmeer, Netherlands with the introduction of its extraordinary 25-metres-long PIKE single-pass digital printing system.
A first two of these machines have already been sold to KBC Fashion, based in Lörrach, Germany, and Adalberto Estampados of Portugal during the exhibition.
The PIKE system can conceivably print around thirteen million linear metres annually, but becomes profitable at volumes of around three-to-four million metres per year.
SPG Prints is planning to build an even bigger and more productive system in 2016 for another customer.
That digital printing is about to go mainstream – having originated from Italy's small-lot exclusive high fashion culture –became apparent in 2015, even before ITMA.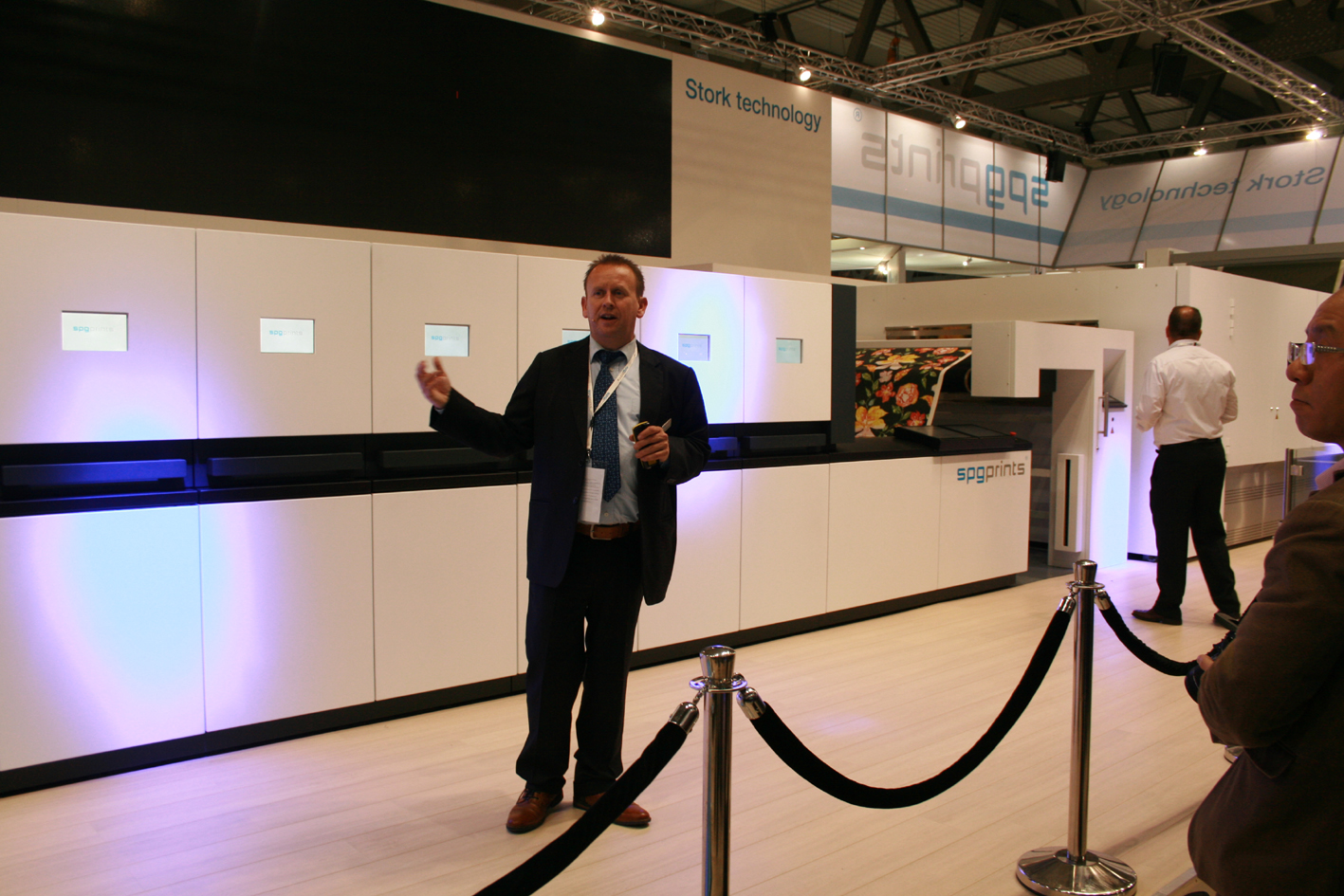 In June, the Italian dye and ink manufacturer For.Tex based in Como, was acquired by Epson. The two companies continue their partnership with Robustelli, also based in Como, which introduce two new machines at ITMA 2015, the Monna Lisa Vinci and Evo Tre models.
Robustelli is acknowledged as the forerunner in the Italian textile digital printing machinery field, with the introduction of the first Monna Lisa machine fifteen years ago.
Also in June, Reggiani Macchine, another Italian leader in the technology based in Bergamo, was acquired by Electronics For Imaging (EFI), based in Fremont, California, in a deal worth around €125 million.
In general, beyond Italian Italian high fashion creations, applications for industrial soft signage have been responsible for much of the growth in digital textile printing worldwide to date. Now the emphasis will without doubt be on a switch to mass market apparel, with companies from the major producer regions – Turkey, India and of course, China – investing heavily.
During ITMA 2015, Konica Minolta Inkjet's senior advisor and ex-president, Akiyoshi Ohno explained why the latest single pass machines now make sound business sense.
In 1999, when the company introduced its first Nassenger 1 machine, achievable speeds were ten square metres an hour. By the time of ITMA 2007 in Munich, machine speeds were up to a hundred square metres per hour. With the 2015 Nassenger SP-1, achievable production speeds are 1,000 metres per hour.
This is remarkable progress and begs the question: What will be possible by the time ITMA 2019 in Barcelona comes along?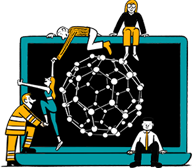 Business intelligence for the fibre, textiles and apparel industries: technologies, innovations, markets, investments, trade policy, sourcing, strategy...
Find out more