Composites
SGL Group raises costs savings target for 2015
According to the Group's CEO, the company has already seen a significant improvement in earnings this year, following comprehensive realignment measures.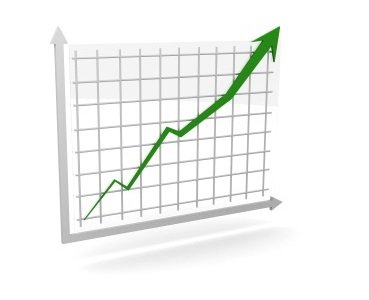 19th March 2015
Innovation in Textiles
| Wiesbaden
In 2014 alone, cost savings totalled EUR 88 million and savings of EUR 157 million were realized since the start of the SGL2015 programme. With the capital increase successfully completed in October 2014, the balance sheet was strengthened and the foundations laid for an accelerated strategic realignment.
Solid foundation
"In 2014, SGL Group made major organizational changes and took important strategic decisions. We have defined the cornerstones of the Group realignment, strengthened our balance sheet with a capital increase and have been so successful with our cost savings programme SGL2015 that we can further increase the overall savings target to EUR 240 million," commented Dr Jürgen Köhler, CEO of SGL Group.
"Thus we created a solid foundation for the planned return to sustainable profitable growth. Despite continued subdued general conditions especially in the field of graphite electrodes we see first results in 2015 from our comprehensive realignment measures resulting in significantly improved earnings, for example."
Performance products
Chinese export-oriented steel overproduction continues to negatively impact the electric steel industry, which is relevant for the sales of graphite electrodes, resulting in a weaker demand and price development.
Therefore, the segment Performance Products recorded a sales decline of 22% to EUR 588.2 million in 2014. Higher sales and the achieved cost savings showed a positive impact in the second half of the year. In the framework of SGL2015, the graphite electrode facilities in Lachute, Canada, and Narni, Italy, were closed in 2014.
Graphite specialties
Sales in the segment Graphite Specialties increased by 16% to EUR 345.5 million in 2014, mainly driven by a big ticket order, as well as the continued high demand for anode materials from the lithium-ion battery industry.
The significantly higher utilization of the production capacities led to a substantial improvement in the result of the segment, particularly in the first half of 2014. Cost savings from SGL2015 amounted to EUR 14.3 million in the reporting period, of which EUR 8 million were attributable to SGL Excellence.
Carbon fibres and materials
Sales in the reporting segment Carbon Fibers & Materials (CFM) increased by 18% to EUR 296.4 million. In addition, the Business Unit Carbon Fibers & Composite Materials had a positive impact on CFM sales due to increased demand especially from the wind energy industry.
Cost savings from SGL2015 amounted to EUR 6.2 million, of which EUR 3.9 million were attributable to the SGL Excellence initiative. In 2014, restructuring expenses relating to SGL2015 for site optimization of EUR 10.5 million were incurred. In the previous year, impairments of EUR 41.5 million negatively affected the earnings.
SGL2015 cost savings
Within the scope of SGL2015, the Business Unit Aerostructures (Hitco) was reclassified as a discontinued operation in June 2014 to optimize the portfolio and focus on SGL Group's core competencies.
Driven by the lower sales contribution from the Business Unit Process Technology (PT), sales in 2014 decreased to EUR 105.5 million from EUR 118.5 million in 2013. Due to the successful implementation of the measures related to SGL2015, recurring EBIT of the segment nevertheless improved from minus EUR 35 million to minus EUR 30.7 million.
Outlook for 2015
The SGL Group expects sales to remain roughly stable in 2015 in comparison to the prior year. Group EBITDA and EBIT should significantly improve year over year.
The SGL2015 cost savings programme is further pursued with highest priority. Accordingly, SGL Group further increased the total savings target to EUR 240 million. In 2015, savings in a mid-sized double-digit million euro amount are expected.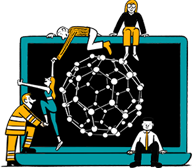 Business intelligence for the fibre, textiles and apparel industries: technologies, innovations, markets, investments, trade policy, sourcing, strategy...
Find out more